Floating Over Laos
Luang Prabang, Vang Vieng, Vientienne / Laos
We arrived at the launch pad just as the sun peeked over the horizon. Above us, the fire blazed incessantly, burning the top of our heads as we settled into the large wicker basket. Two seconds later, we had liftoff.
We were floating, floating, floating... on a hot air balloon.
As the sun rose over the limestone mountains of Vang Vieng, we climbed higher and higher until the houses and cars shrank to the size of ants. Everything was colored pastel in the delicate rays of the sunrise. The morning haze slowly dissipated. The experience was as magical as we had dreamt. Hot air ballooning had been on our bucket list for a long time, so when we saw the affordable price of a Lao Hot Air Balloon ride, we decided… this was the time to do it. A couple more pics below: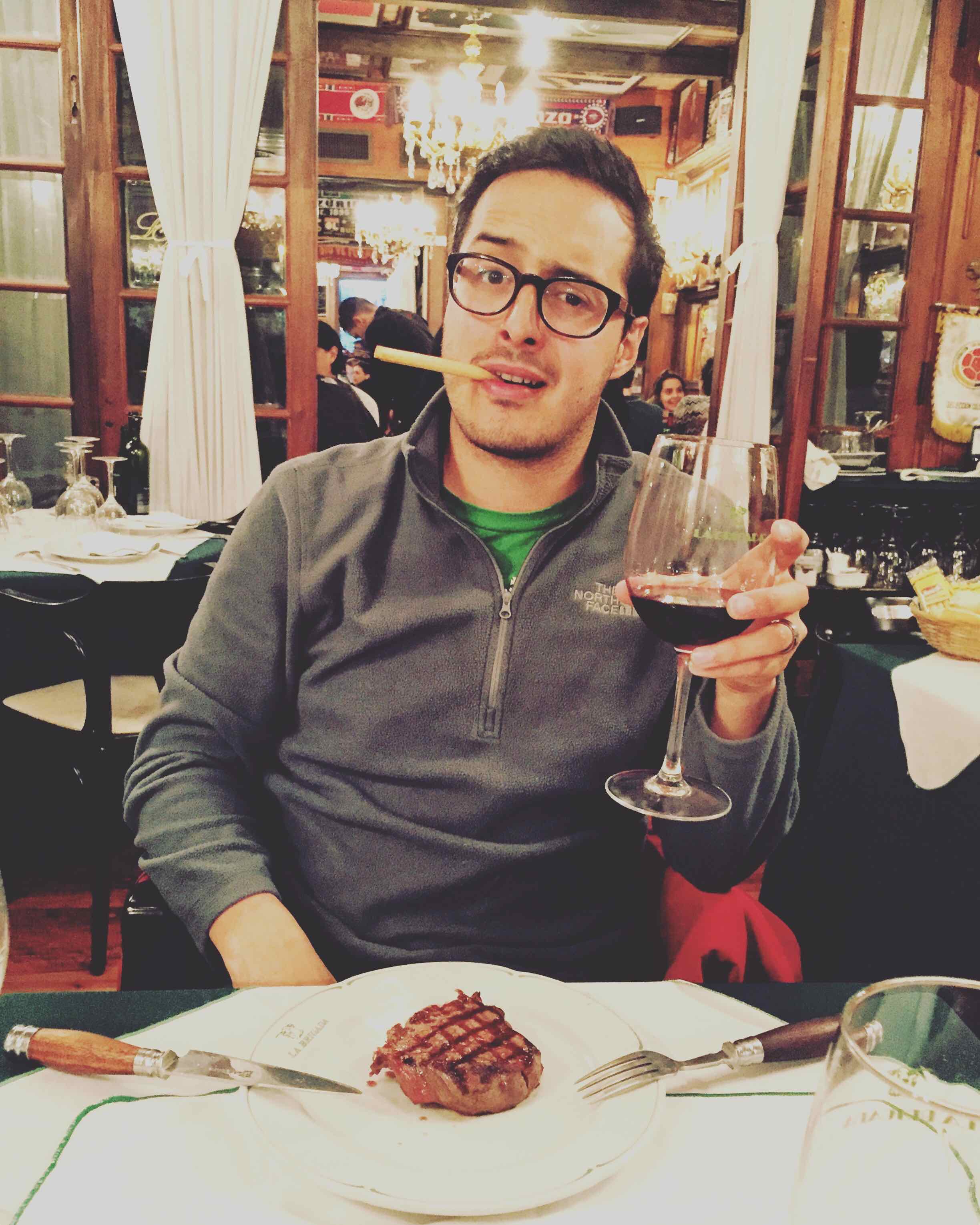 In fact, Laos had quite a bit of magic and surprise to offer, making it one of our favorite countries to visit. Our relatively short visit lasted just one week, but its natural beauty and the friendliness of its people made a deep impression. Below, some highlights from our short visit to Laos…
The Wanderlist: Laos
Time Travel in Luang Prabang
Our first stop in Laos was Luang Prabang, a town that appeared to be stuck in another time. It was colonized by the French in the 19th Century, which resulted in their influence of Luang Prabang's architecture and customs (this place still serves up a delicious baguette). Today, the town displays a beautiful mix of French and traditional Southeast Asian architecture, and is protected as a UNESCO heritage site, which helps maintain its historic and unique feel. The town is made even more stunning by its naturally beautiful surroundings—the hilly terrain, the mighty Mekong river flanking the city and the Nam Khan river twirling through it.
Luang Prabang is a walking city if ever there was one. So that's just what we did. We spent several days just walking around and exploring all that the city had to offer: a gigantic night market with hundreds of craft and street food options, , a river boat ride at sunset, a visit to the dozens of Buddhist temples in town, including going up 328 steps to the top of Mount Phousi, which is rewarded with a gorgeous 360º view of the town. And just outside of town we made it to the turquoise blue Kuang Si waterfall and surrounding pools. On a hot day, this place was perfect for an afternoon swim.
If you can visit one place in Laos, make it Luang Prabang.
The UXO Museum
Like Cambodia, Laos hasn't had it easy in the last 50 years. It was the unfortunate collateral victim of the US strategy to disrupt Viet Cong supply routes during the Vietnam War (or the American War, as it's known there). More than two million tons of bombs were dropped on Laos during this period, which equaled "a planeload of bombs every 8 minutes, 24-hours a day, for 9 years". This makes Laos the most heavily bombed country per capita in history—more than Germany, England, Japan or Afghanistan.
Despite the large number of casualties taken by Laos during the bombings, the tragedy still lives on today. About a third of the bombs dropped did not explode, meaning they are still lurking in the shallow underground. And though there is a concerted effort to remove undetonated bombs, about 20,000 people have been killed or injured by them since the bombing stopped in 1974.
A UXO (Unexploded Ordinance) museum in Luang Prabang tells the history and tragedy these people experienced. It also shares the strength of the survivors who press on to make a life for themselves and their families. All of this and more contributed to the friendly, cheerful and open society of the Lao people we met on our visit.