Hello From The End of the World
Santiago, Valparaiso, Puerto Varas, and Patagonia, Chile
Carved in a stone monument in Santiago's main square is the phrase "I have faith in Chile and its destiny". Above it, a statue of Salvador Allende, the president who in a1973 radio-transmitted those last words to the Chilean people from the Presidential Palace. Moments after, the building was destroyed by fighter jet missiles and the president was dead.
Amazingly, there's actual footage of this historical event, and it's on YouTube:
It turns out those last words were not only tragic… they were prophetic. Chile is realizing its destiny. After coming from Ecuador and Peru, two countries that while unbelievably beautiful were also clearly in the "developing economy" stage, Chile amply stood out as being significantly more economically advanced—we sometimes felt more like we were in the US than Latin America.
But as exemplified by the story above, this was not achieved without its share of pain and conflict. The incredible history and stunning natural beauty of Chile made our journey through the country an amazing experience.
We're looking forward to sharing some of it in this Wanderlist. Read on to know more!
The Wanderlist: Chile
1. Torres del Paine National Park
We were reluctant to come this far south. We didn't think our little backpacks contained the layers necessary to brave the cold harsh winds of Patagonia—the next landmass due south is Antarctica, after all. It's Spring in Patagonia, but the weather can still be cold and unpredictable. But since we really wanted to see the beautiful landscapes, we took our chances.
To our surprise, we had more than enough clothes to brave one of the Southern-most regions of Chile—this year at least. Our Airbnb host said it had been unseasonably warm all winter and hadn't snowed a single day. Maybe this anomaly is due to El Niño or perhaps due to climate change. Selfishly, we can say we lucked out, but let's hope for the sake of this beautiful land that this unseasonable weather doesn't continue.
Puerto Natales was our Patagonian home base during our time in Southern Chile. The town is situated on a small ocean inlet bordered by mountains. We picked this quaint and beautiful town because it's closest to Torres del Paine, Chile's largest national park and the landscape that drew us to this region.
We woke at the crack of dawn and climbed into a tour bus to take a day trip to the park. On the way we stopped at the Milodon Cave – where thousands of Milidon bones (a giant prehistoric sloth) were found and ancient nomadic people were known to have lived. An interesting stop but it pales in comparison to what we saw next: Torres del Paine.
The park is filled to the brim with glaciers, lakes, mountains and rock formations, each more beautiful than the last. We also saw lots of Patagonian animals such as the ñandú (an ostrich-like bird), the guanaco (a llama-like mammal) and even a few condors!
The alien-like rock structures made the place feel uniquely surreal. In the middle of nowhere, no wifi, cell connection, electricity, far from the closest town, not so far from Antarctica. There was a peace we could feel in our chests. What can we say but "wow... we found our new happy place." We'll let the pictures speak for themselves.
2. Living Through the Tumultuous History of Chile
One of our favorite things to do as we travel is to learn about the history of each country we visit. It helps us better understand the people we interact with, better feel the vibe of a city. Moreover, it enriches our cultural understanding of the world, helping us find truths, commonalities and differences in the global human experience. We recommend these kinds of tours, available in many cities, as a great (and cheap!) way to spend a day walking and learning.
Chile's history is simultaneously fascinating, tragic, and inspiring. We learned about a couple of different chapters:
Love and War of the Spanish Conquistadors
It was difficult, to say the least, for the Spanish conquistadors to reach this part of the South American continent. To the North, Chile is protected by 600 miles of the Atacama desert, Earth's driest desert, one supposedly quite similar to the surface of Mars. To the West, it's bordered by a cold, unfriendly ocean, and to the East, the characteristically rocky Andes mountains.
The first hardy bunch who braved the elements and made it to Santiago were quickly attacked by the Mapuches, a strong and war-hungry native tribe. The surviving settlers ran back North to Peru and told their people to give up—the danger wasn't worth it!
Flash forward to 1540, when someone was finally desperate enough to get away that he attempted the journey. Conquistador Pedro de Valdivia had a mistress in Peru, and decided to run away with her to escape his wife's wrath (or so joked our tour guide). The two (plus a couple hundred other soldiers) headed to Santiago, reestablished the city and again fought the Mapuches. They would have lost the battle and the city if not for the mistress, who personally cut the heads off of seven captured Mapuches. She put their heads on stakes which disoriented and scared off the rest of the tribe and brought victory to the Spanish. From there, the city grew and developed into the capitalist and developed society it is today.
A Dark Dictatorship
As we mentioned in the beginning of this post, there have been dark times in Chile.
During the time of the Cold War, the Chilean people democratically elected a president with Socialist leanings, Salvador Allende. On September 11th, 1973, the Chilean army staged a coup, taking tanks to the street and bombing the presidential palace. Realizing that he and his supporters had little ability to fight back, the President gave one final address and committed suicide.
So began the violent 18-year reign of General Augusto Pinochet. In the subsequent years, anyone who spoke out or was even thought to oppose the new government was persecuted, often ending up jailed, tortured or murdered. 200,000 Chileans fled the country, seeking refuge as far as Australia, Norway and Mexico. 40,000 of them were tortured and 3,000+ were killed. It wasn't until 1988 that a public referendum voted to get rid of the dictatorship and the country began to heal. The world-class Museo de la Memoria y Derechos Humanos (Museum of Memory and Human Rights) does a great job of documenting this period of history—the coup, the torture, the reinstatement of a democratic government—so that it's not forgotten. So that we can remember the tragedy. So it doesn't happen again.
The 1973 coup, I was distressed to learn, was strongly supported by the US government, who, scared by Soviet intrusions, also had a hand in the upheaval of several other democratically-elected governments in the 20th century (including ousting a democratically-elected president of Guatemala, which led to a violent, 36-year civil war). The US government acted out of fear and with its citizens' interests in mind, but its interference and overreach had horrific and lasting consequences for hundreds of thousands of innocent people. With current happenings in Ukraine, Syria and Iraq, it's hard to disagree with Mark Twain's phrase "history doesn't repeat itself, but it sure does rhyme."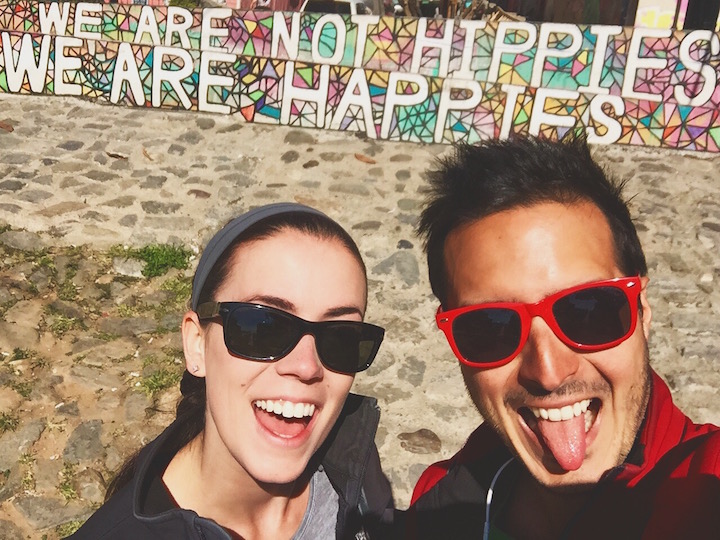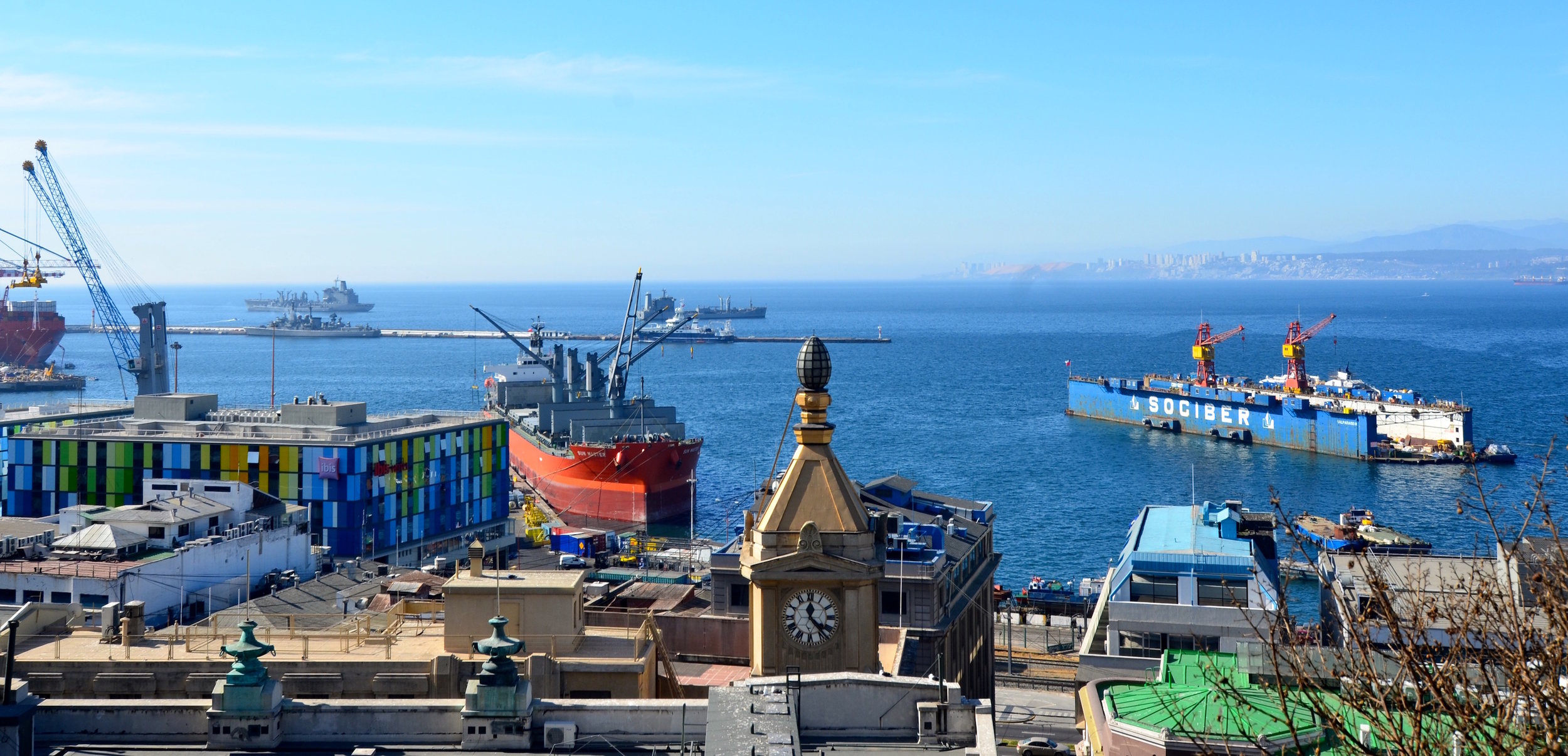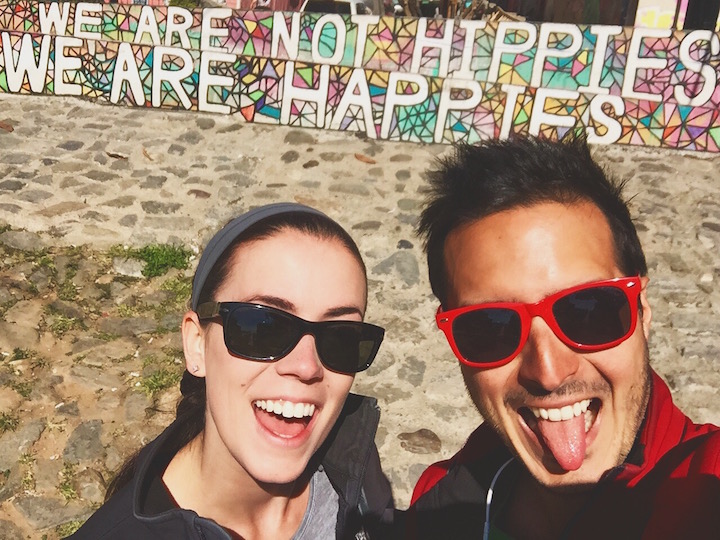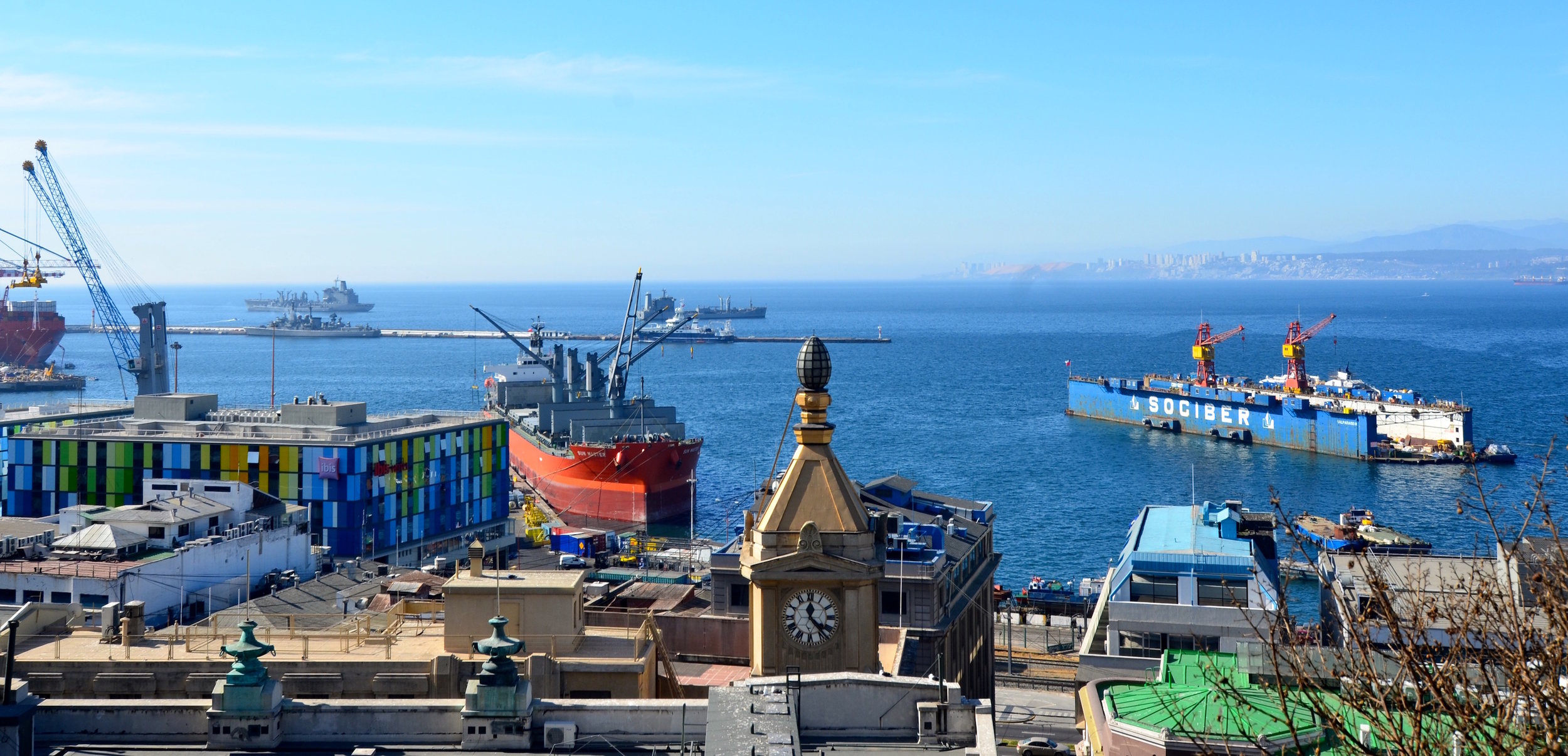 3. The Hippy/Happy Art of Valparaiso
Valpariso is a port town built into the landscape's 45 rolling hills. These hills are flanked by 100-year-old electric lifts to spare your legs from the constant up and down. Valpo had its hey day back in the 1850's—it was an important stop for ships traveling from the Atlantic to the Pacific through the Straight of Magellan. But with the opening of the Panama canal and reduction of ship travel, the city lost its important role in Chile's economic success. What has taken the place of logistics is a new kind of culture, a bohemian, laid back lifestyle with endless walls of street art.
Seriously... Graffiti. Everywhere.
The funny thing is it's technically illegal to spray paint the walls in this city, but that hasn't stopped thousands of artists, both local and international, from making their mark on nearly every inch of wall space. Not gang symbols or random markings, but art—beautiful and thoughtful pieces, some telling a story or sharing a message. You could spend months walking around and still find a new piece to enjoy.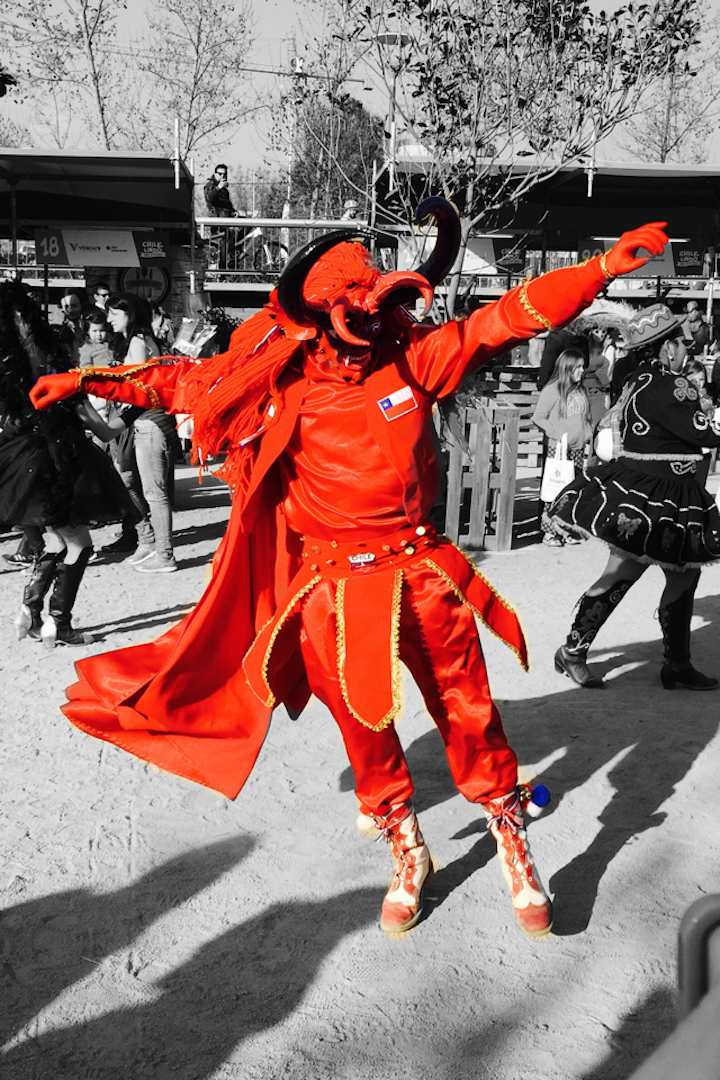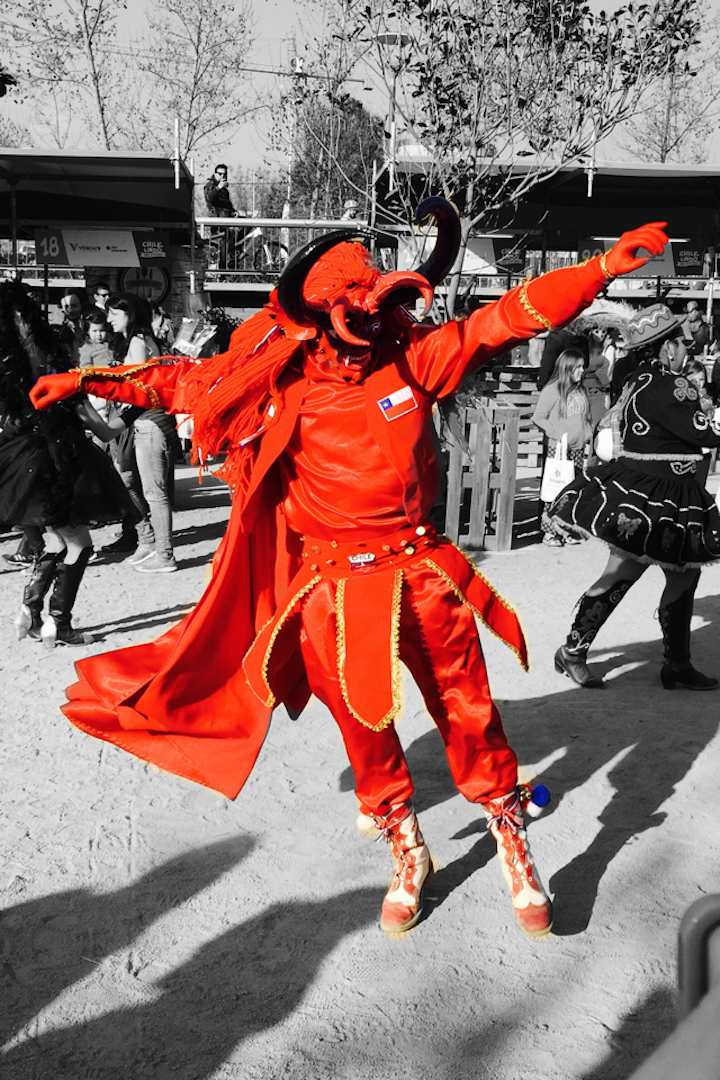 4. A Taste and Feel of the Country: Chile Lindo
September is an important month for Chileans. Not only did the aforementioned coup take place on the 11th, but the 17th through 19th are the days the country celebrates its independence from Spain. As such, Chilean pride is brimming from every street corner—flags and festivals abound. After exploring the tourist sites in Santiago, such as the Sky Costanera building (the tallest building in Latin America) and the Pablo Neruda house (a fascinating place which we'll write about in a separate post), we enjoyed hanging with the locals at one of those festivals. My college friend and freshman/sophomore roommate Danielle lives in Santiago with her husband and son, and they took us to a festival called Chile Lindo (Beautiful Chile).
There we experienced many Chilean customs: traditional dances, festival games, and food. Rolando delighted in the biggest meat skewer I've ever seen in my life (called "anticucho") and I enjoyed a Choripan sandwich ("chorizo y pan", sausage and bread) slathered in mayo (which they seem to eat a lot of here). We also tried the national drink of Chile, which is surprisingly not red wine (cheap, quality wine is plentiful here). The national drink is called a Terremoto (Earthquake). It's pink-tinged deliciousness: cheap white wine, a liquor called Fernet, grenadine, and a scoop of pineapple ice cream. They say watch yourself when you drink these… you'll have two and before you know it you feel the earth shaking.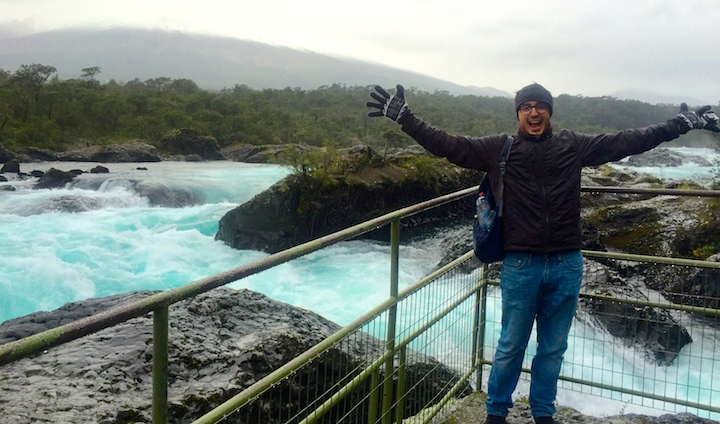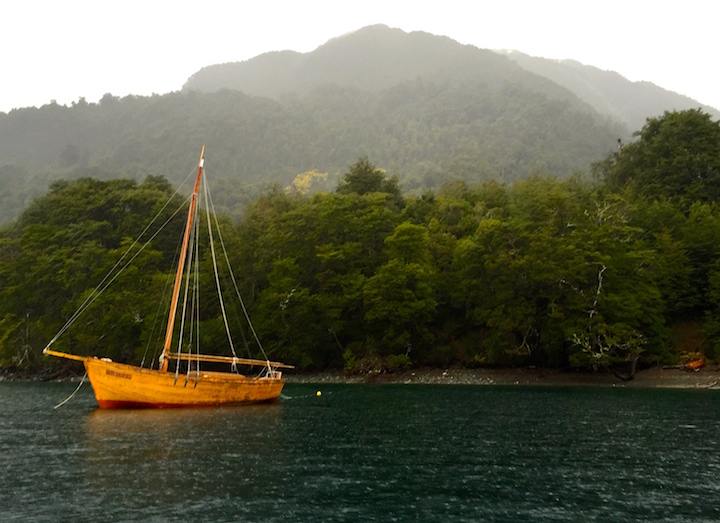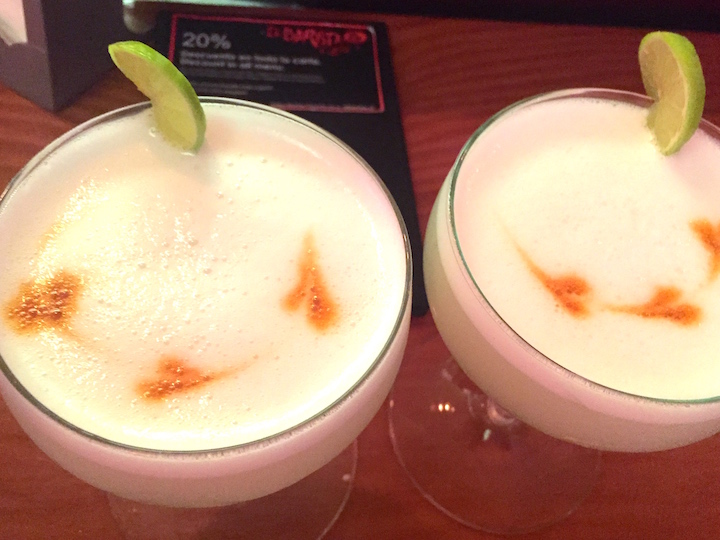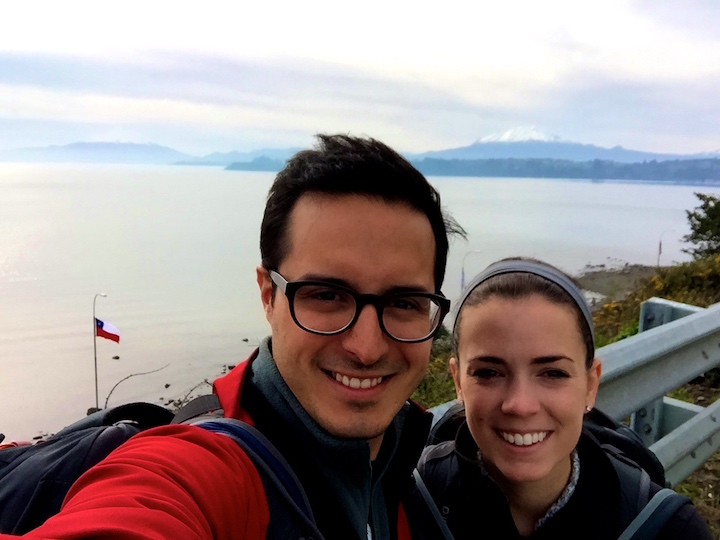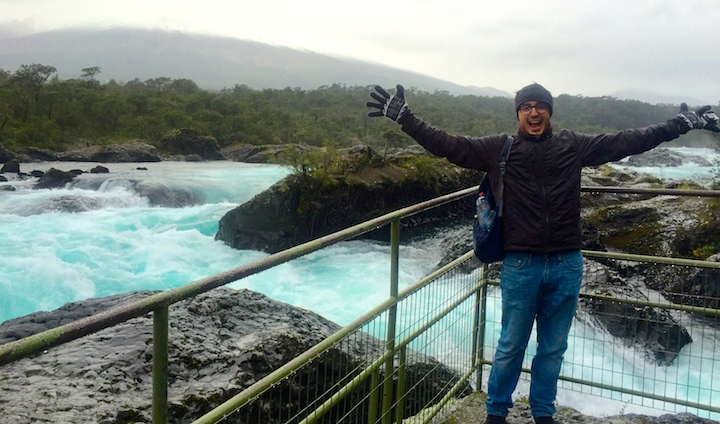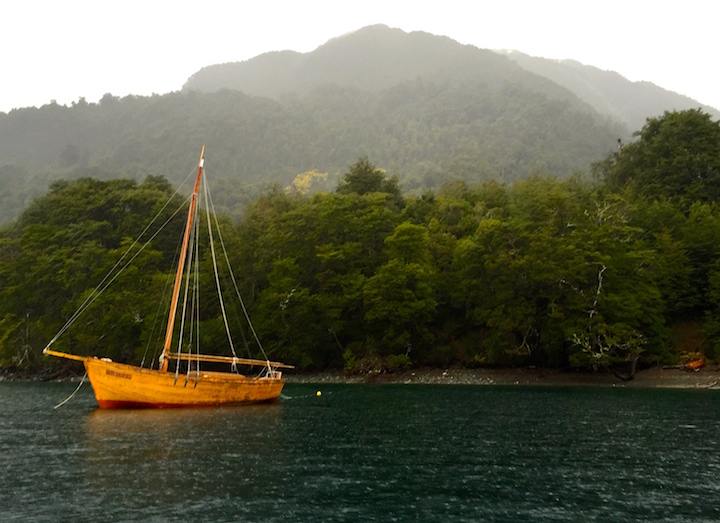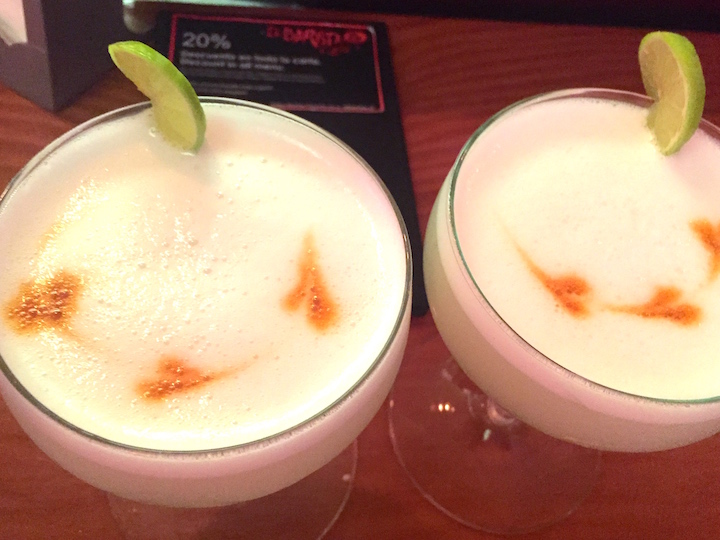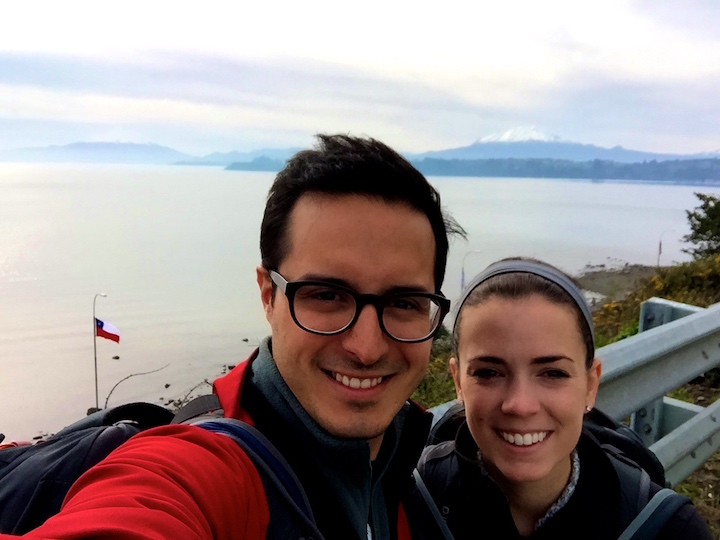 5. German Grit in Puerto Varas
Our bus pulled up to Puerto Varas at 6 a.m. Rolando seemed puzzled. This city looked different he said, it looked a lot like Germany. The little wooden houses with pointy roofs – the architecture, the environment, everything.
He was very astute. We learned that 150 years ago the Chilean government wished to populate this desolate part of the country to defend its territorial claims, but the Chilean people were just not interested! Though the land was beautiful, the roads were nonexistent and the climate was inhospitable (cold, rainy days two thirds of the year). Chile reached out to the German government (and later the Austrian one) and made a deal: 800 hectares (about ~2,000 acres) of land for any family who moved here, and 30 more for each son born there. And so came 212 German families, brave souls who came to hack, saw and sew to start a new town from scratch. Seeing that they needed working hands, they also multiplied like bunnies. Families with 13 to 15 children were the norm.
We learned the history of the area from a small museum created by an Austrian man who came as a child. The museum, which is now run by his children, showcases the ingenuity, tools and machines of the settlers, many of which they built from scratch to help them survive life on the frontier.
Beyond the history, we also braved the rain to enjoy the gorgeous landscape that must have made living in such difficult terrain worth it: large blue lakes, snow-capped volcanos, and crystal blue waterfalls.
That's all for Chile – whew that flew by! We're now in Buenos Aires, Argentina. More to come soon!
Big thank you to Danielle and family for your hospitality, we loved learning more about the country and it's customs—and just catching up! :)
Wander On,
Jenn & Rolando