World Wonder Wanderlustin'
Machu Picchu, Cusco and Lake Titicaca, Peru
3.30AM: The alarm blares its ugly tone. Rolando immediately jolts out of bed, something quite uncharacteristic of the "Morning Rolando" I've come to know. He can't contain his excitement for the day ahead.
4.15AM: We quickly dress, eat a basic breakfast, and walk to the bus stop. We find ourselves 200 people deep in line for Machu Picchu, one of the 7 Wonders of the World.
5.15AM: An army of buses roll in to carry us up the mountain. As excited as we were, we never imagined the sights we were in for...
The Wanderlist: Machu Picchu, Cusco, Lake Titicaca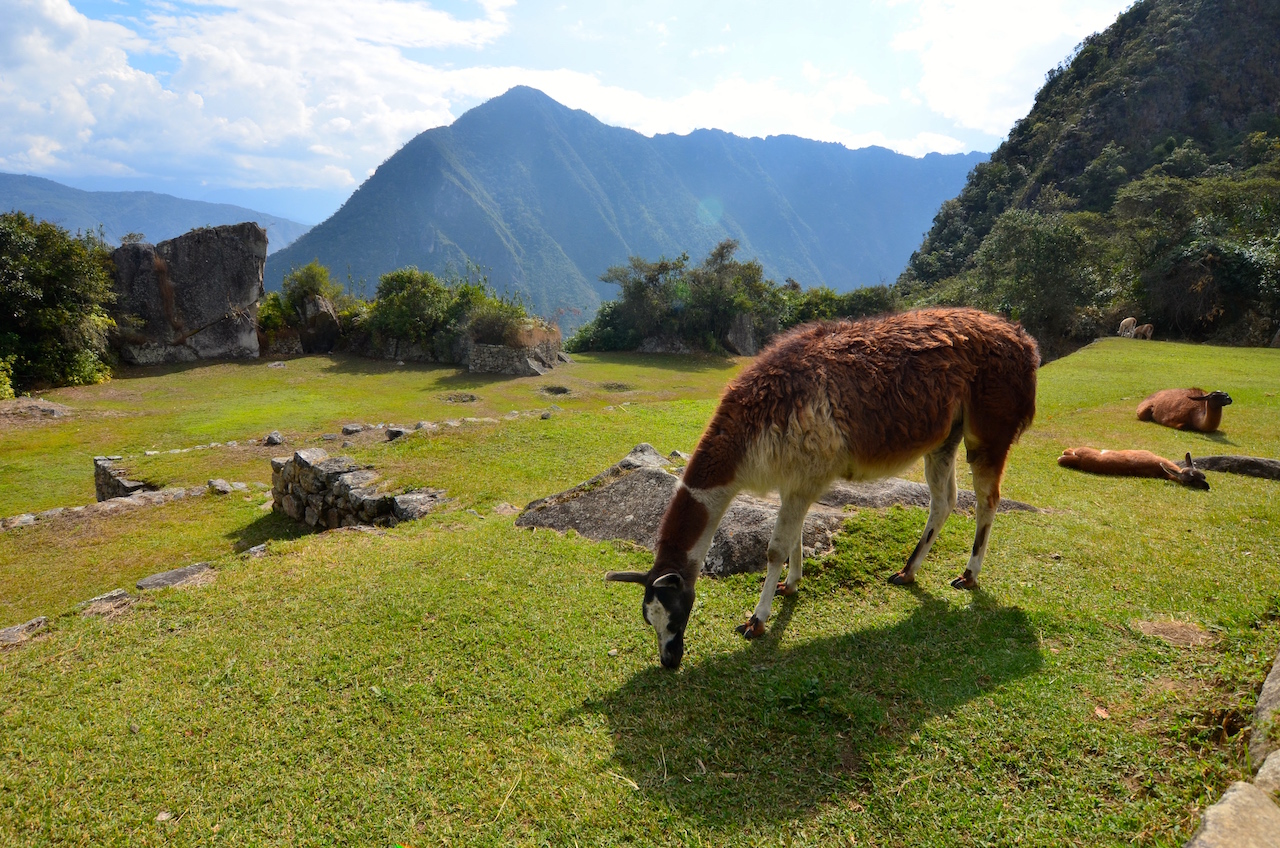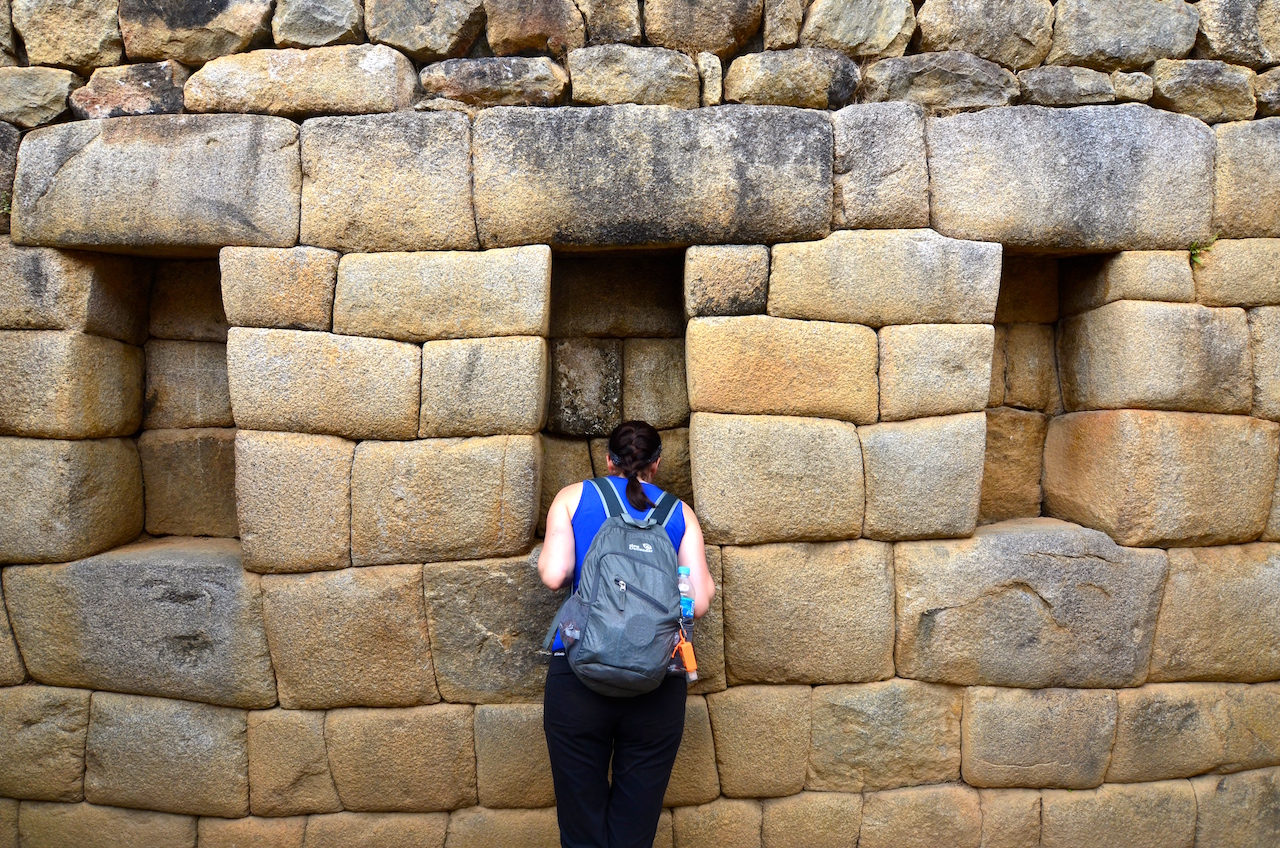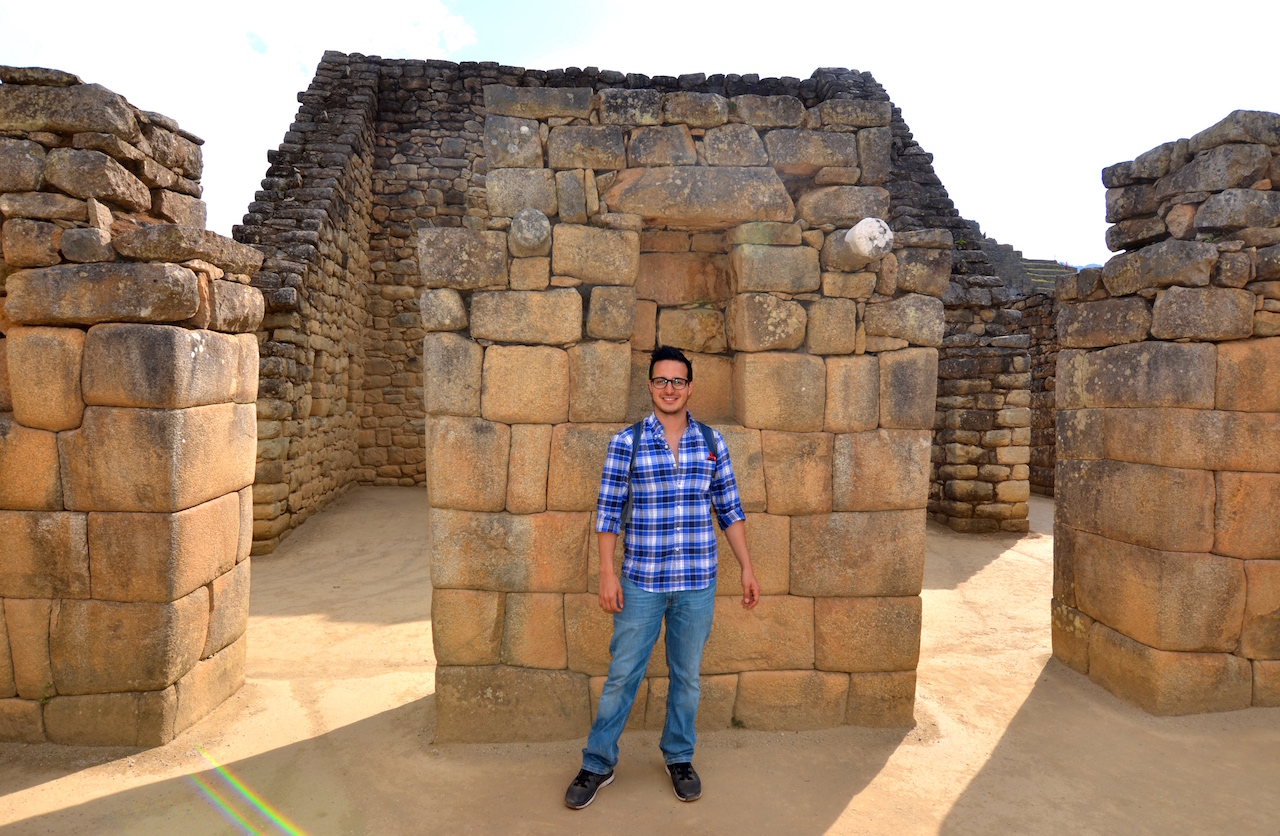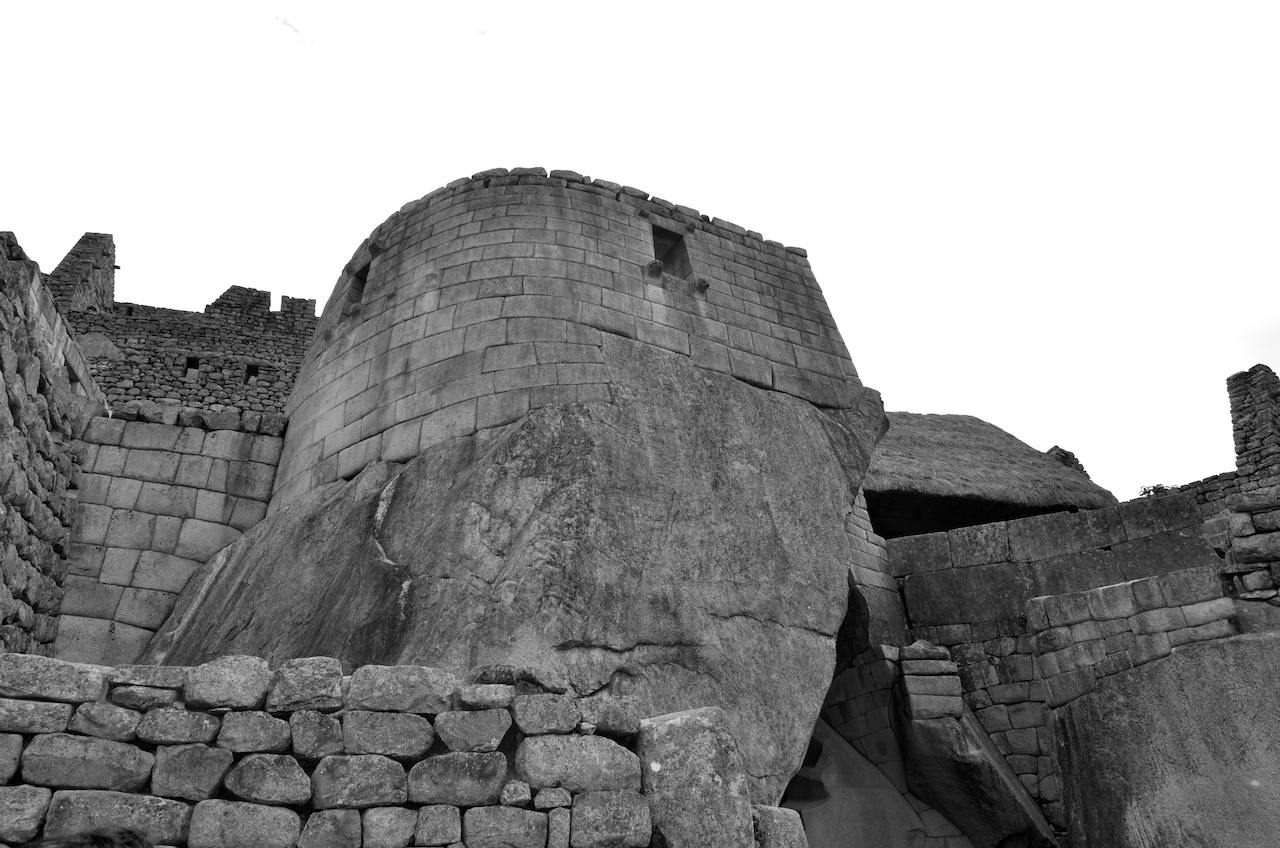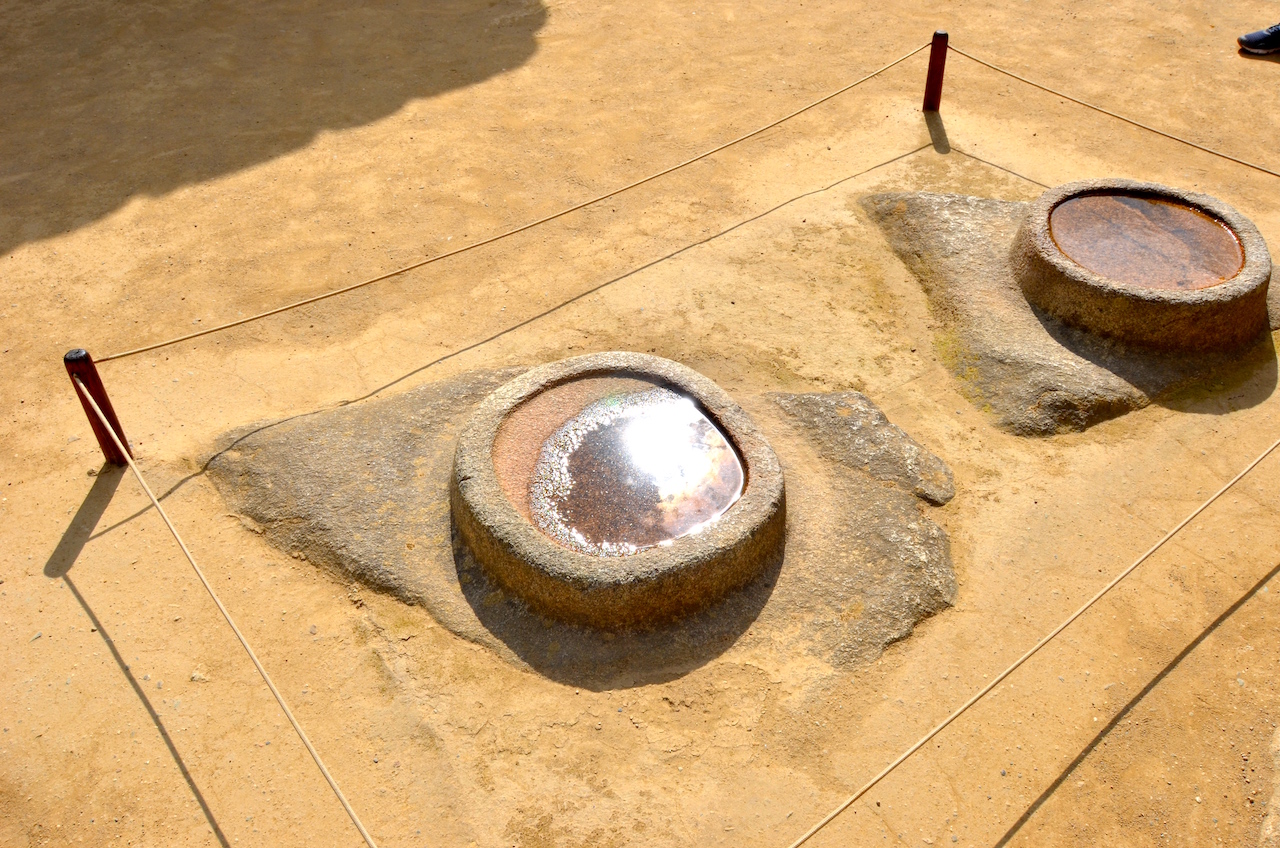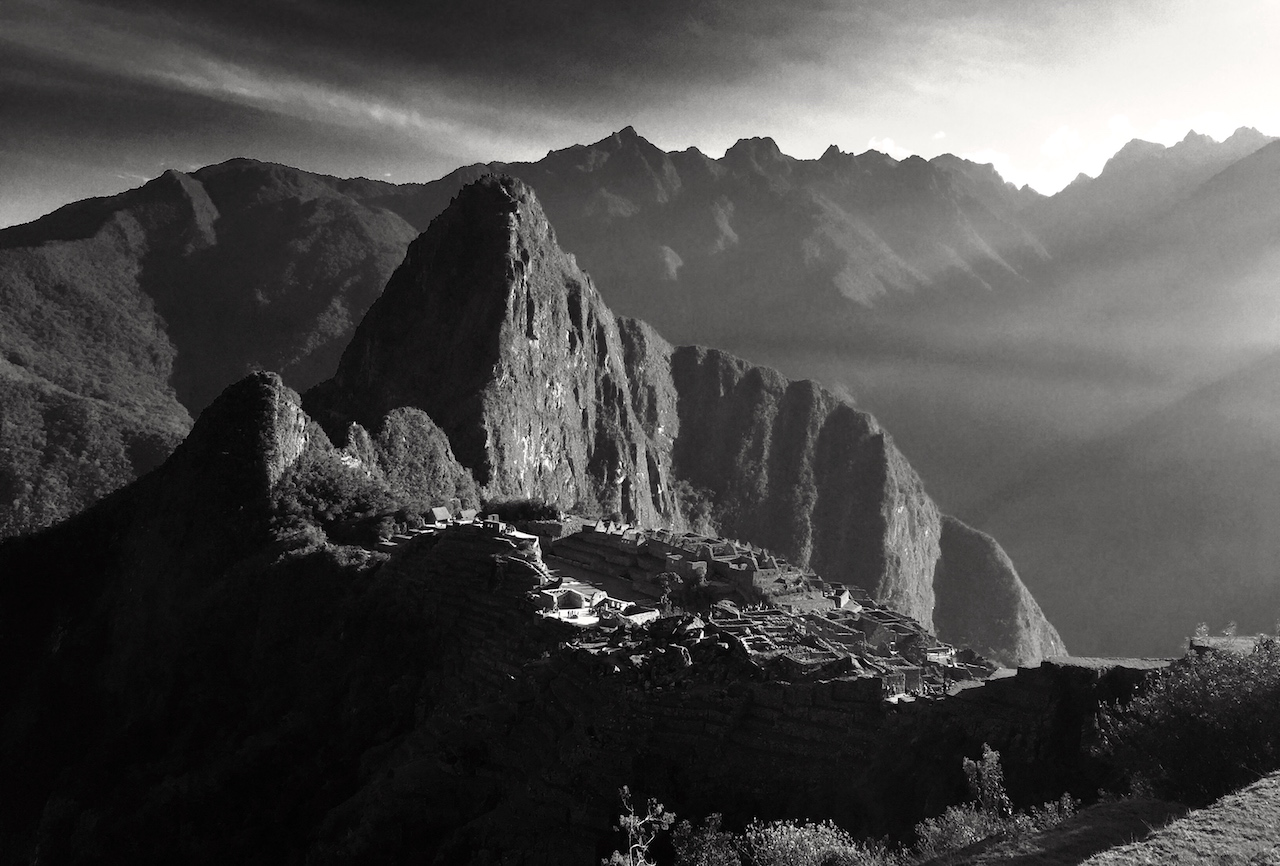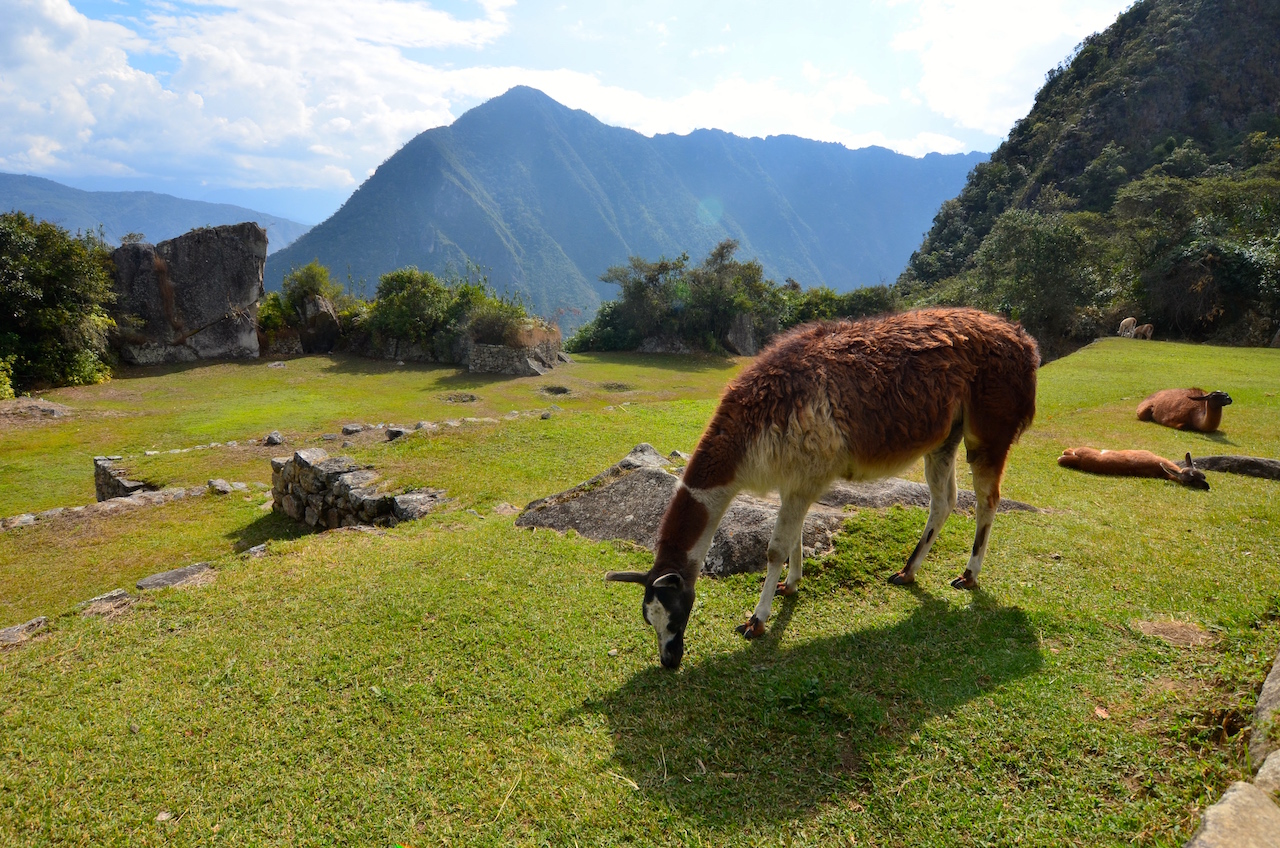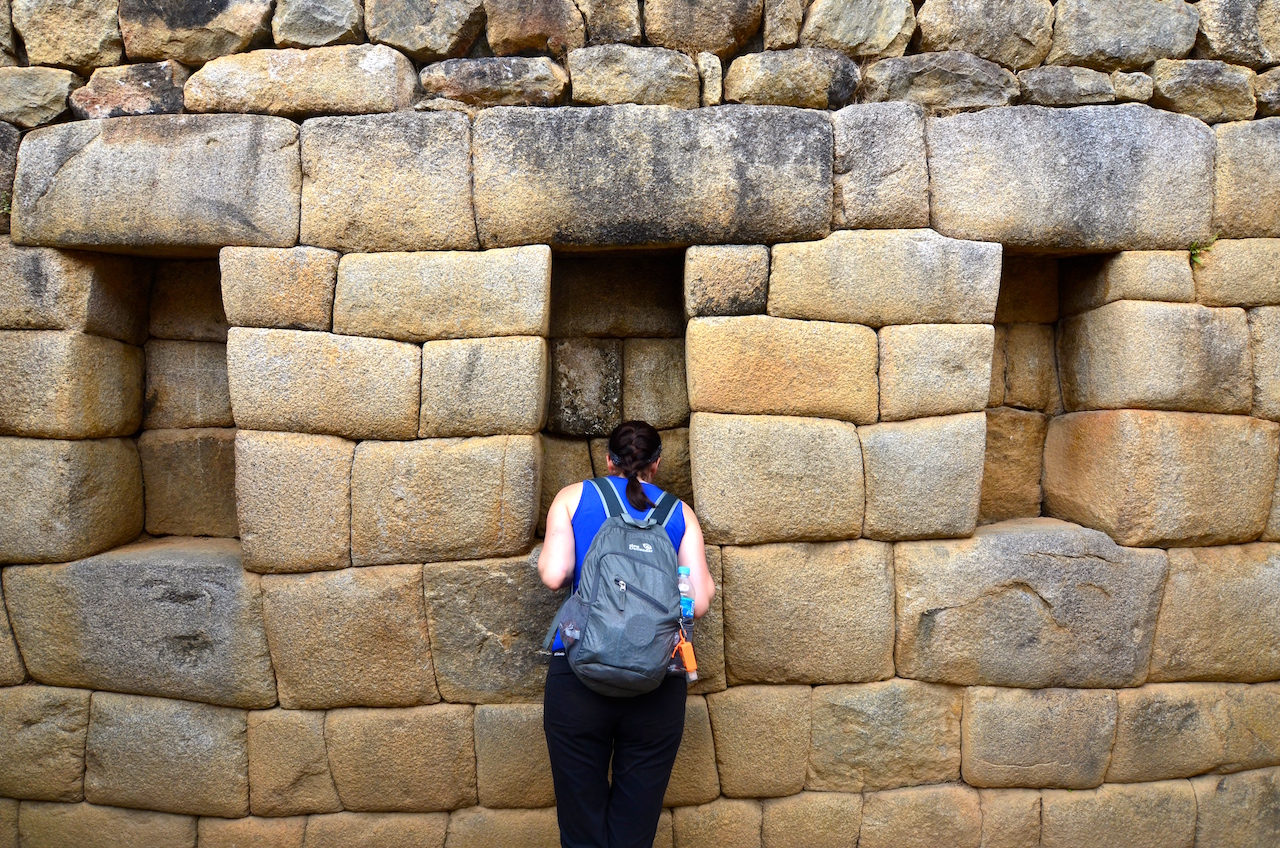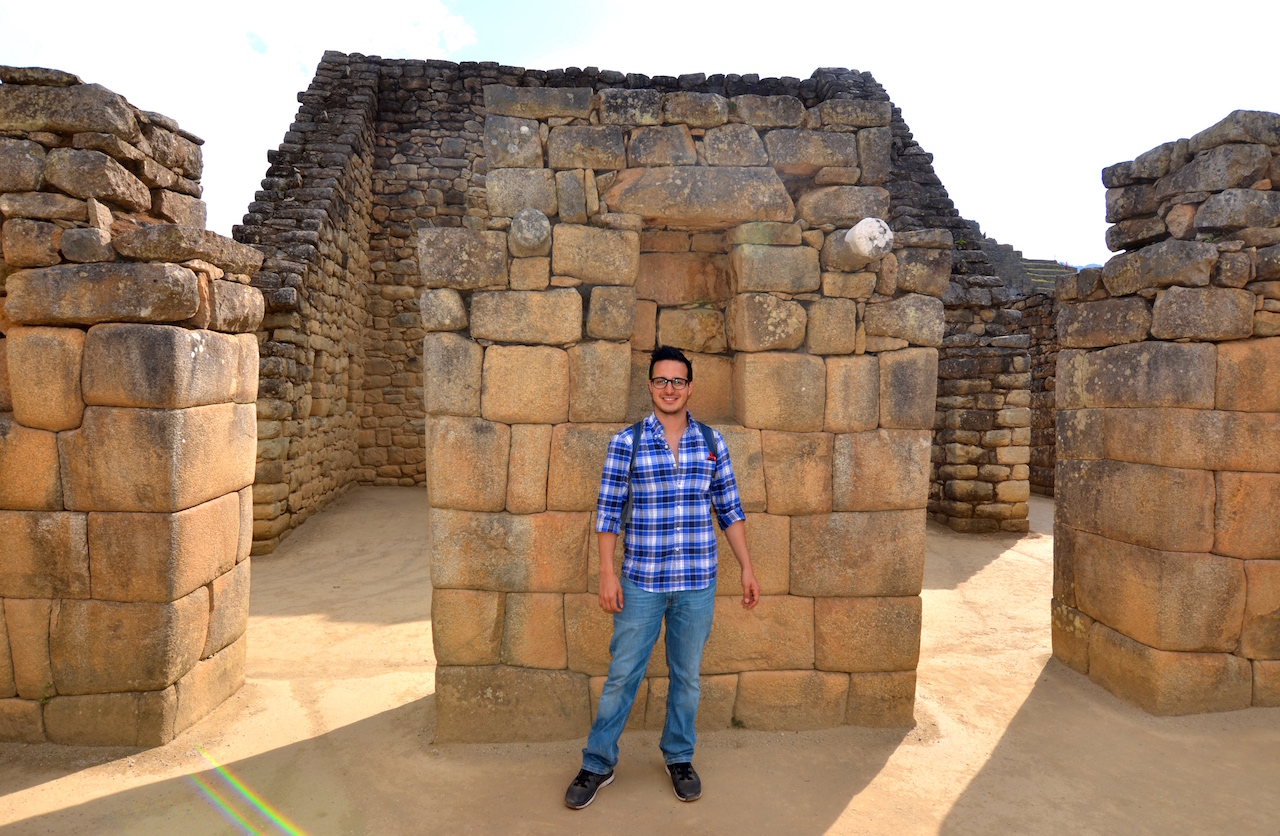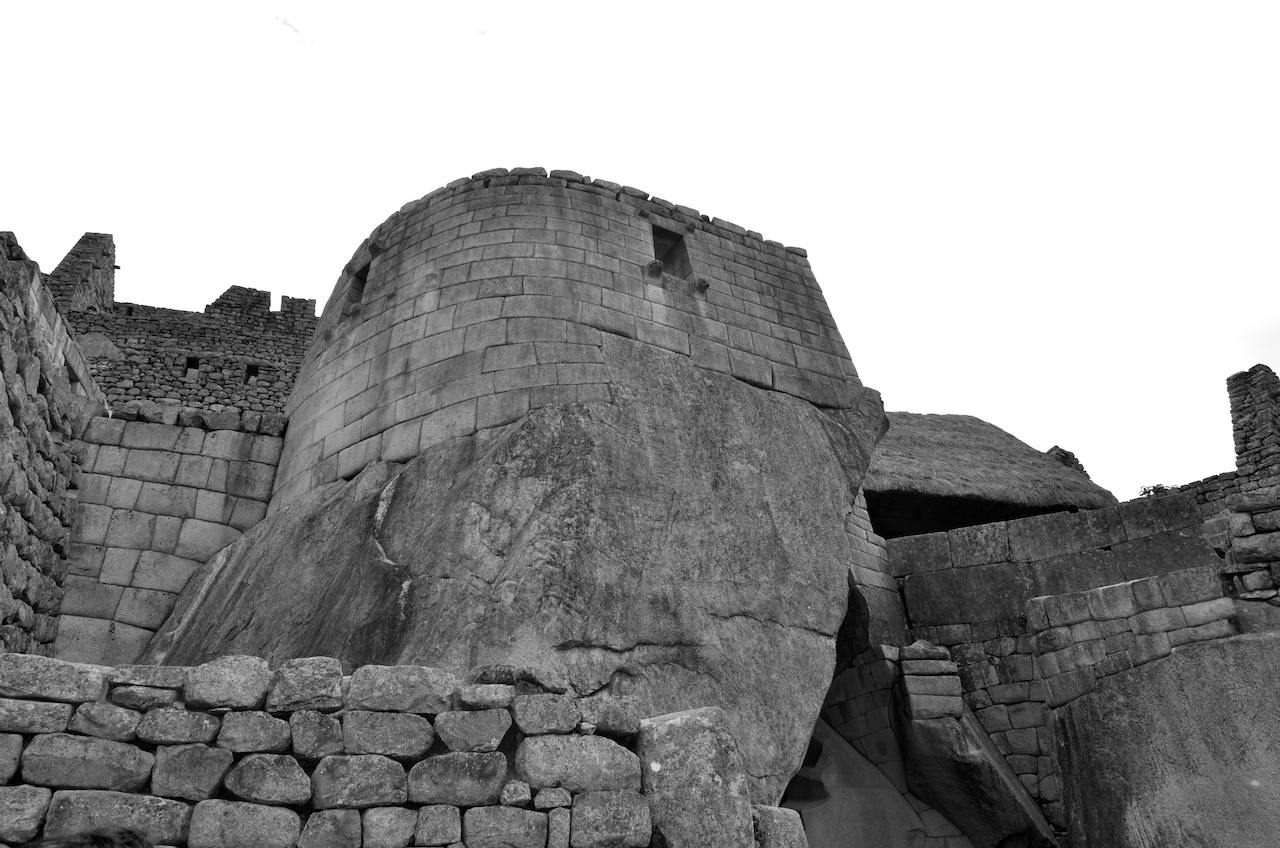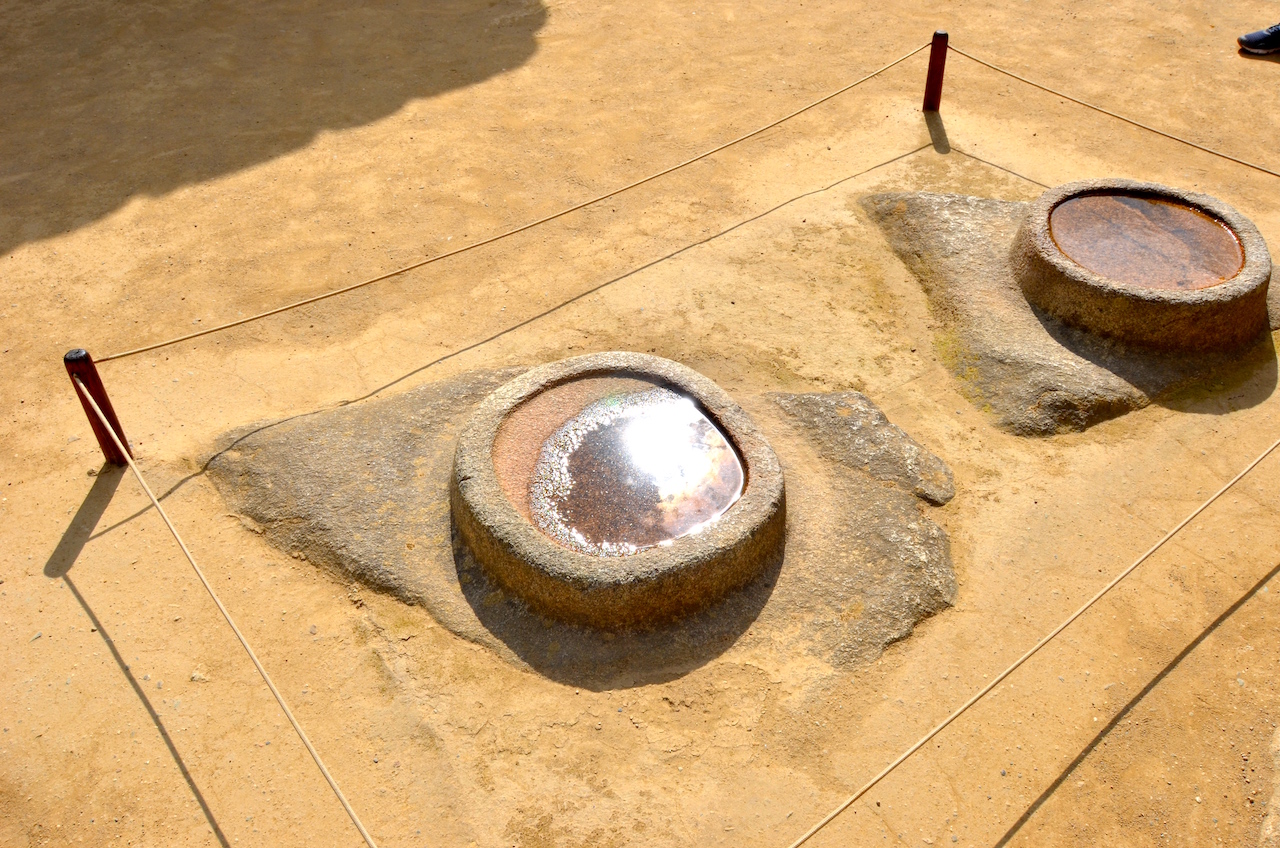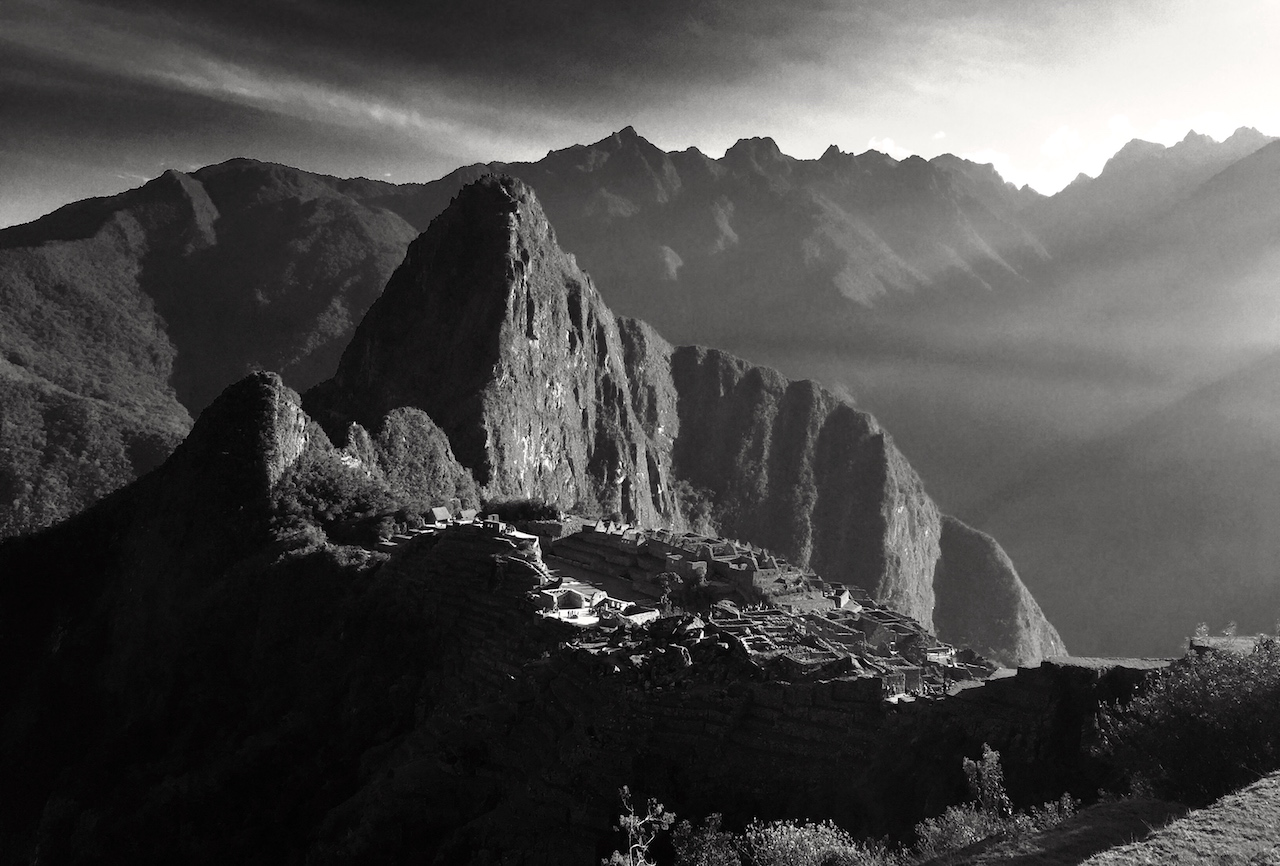 1. The Sacred City on a Hill: Machu Picchu
There are many ways to reach Machu Picchu. You can hike the Inca Trail, an ancient, four-day trek taken by the Inca kings from the capital of Cusco to Machu Picchu. You can also make a shorter, two-night trek. Or, like us, you can take a train and a bus right to the entrance 😛. Lazy? Maybe. But we convinced ourselves we needed to conserve our energy to explore the amazing site of Machu Picchu itself.
We arrived at the break of dawn and watched as the rays slowly spilled over the mountain range and flooded the sacred site. It was amazing to imagine the once-bustling city wake up to this same beautiful experience. We picked our jaws off the ground, and began exploring.
Machu Picchu is an architectural wonder, an ancient Incan city hidden atop the Andes mountains. It was built around 1400 AD, likely as an important religious and astronomical hub. Signs of sophisticated astronomy mixed with religious reverence are everywhere: the imposing Sun Temple, the sky-high Moon Temple, the water mirrors on the ground used to study the stars.
The ruins have all the markings of a haunting, apocalyptic scene: half-built temples, giant rocks left in the middle of a plaza, jewelry and other personal belongings scattered on the floor… all left to be forgotten and overtaken by vegetation. It's creepy to realize that the city was left halfway done. Although the precise reason for the abandonment is unknown (it's presumed it had something to do with the alien Spanish race invading Cusco), we got a clear impression an entire civilization was abruptly forced to leave their homes and lives behind. For centuries, the city remained lost to all but local tribes, forgotten underneath the thick rainforest cover that grew overtop. It wasn't until the 1910's that it was rediscovered by an American, who took photographs and spread the word of its amazingness.
All of this history made the experience that much more powerful. We spent our day climbing to the top of the nearby mountain to gain an aerial view of not only the citadel but the whole valley. We then toured the actual citadel with a local guide, who shared what life was like back when Machu Picchu was in its prime.
All said, it was an unforgettable experience.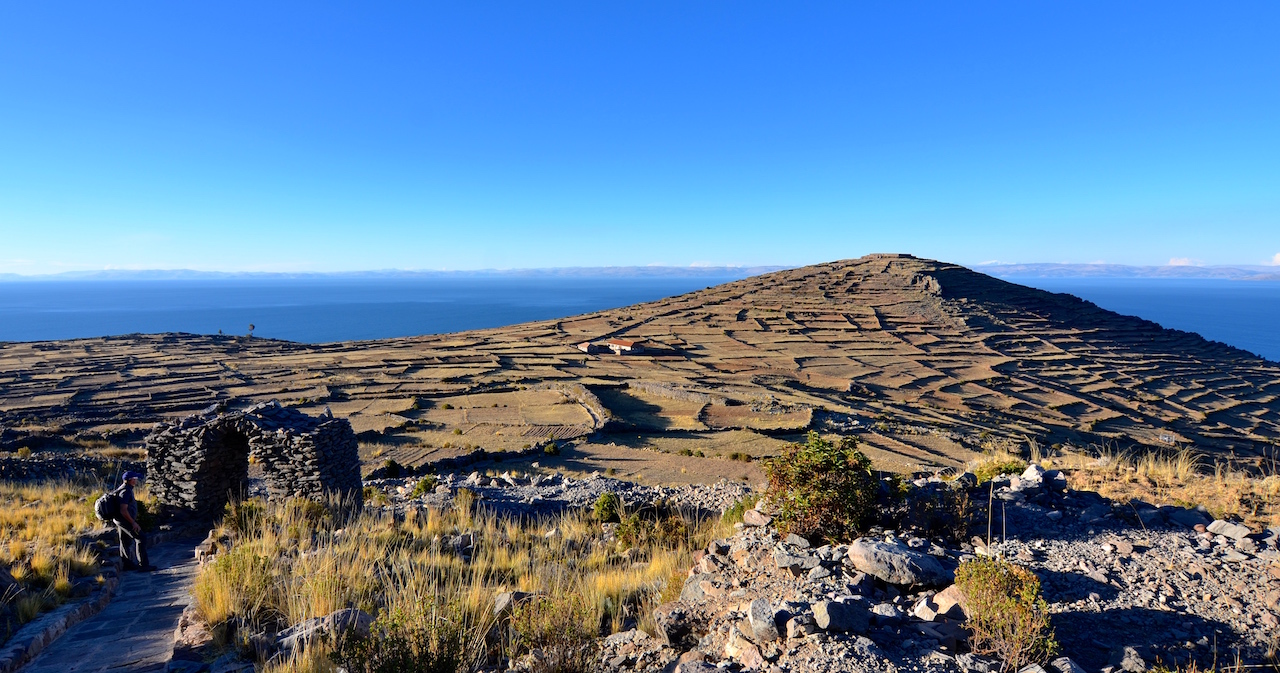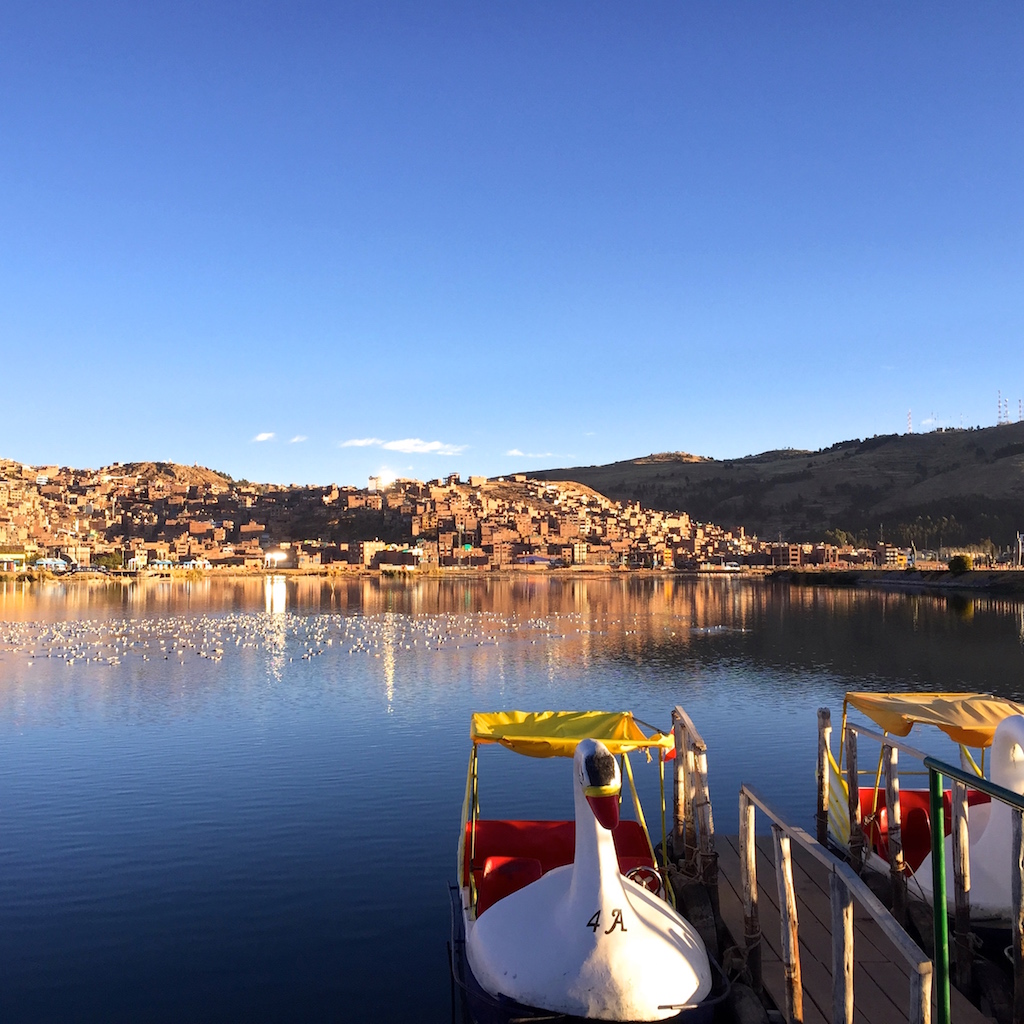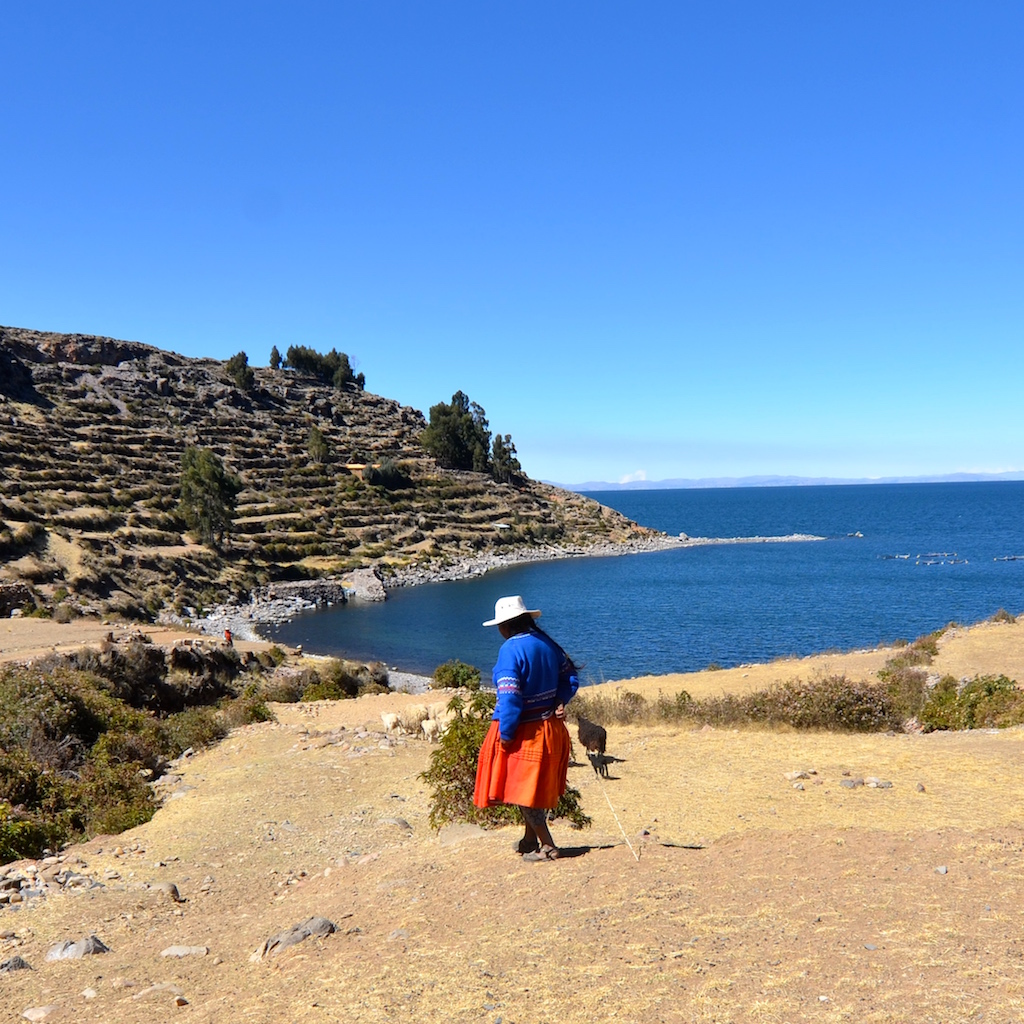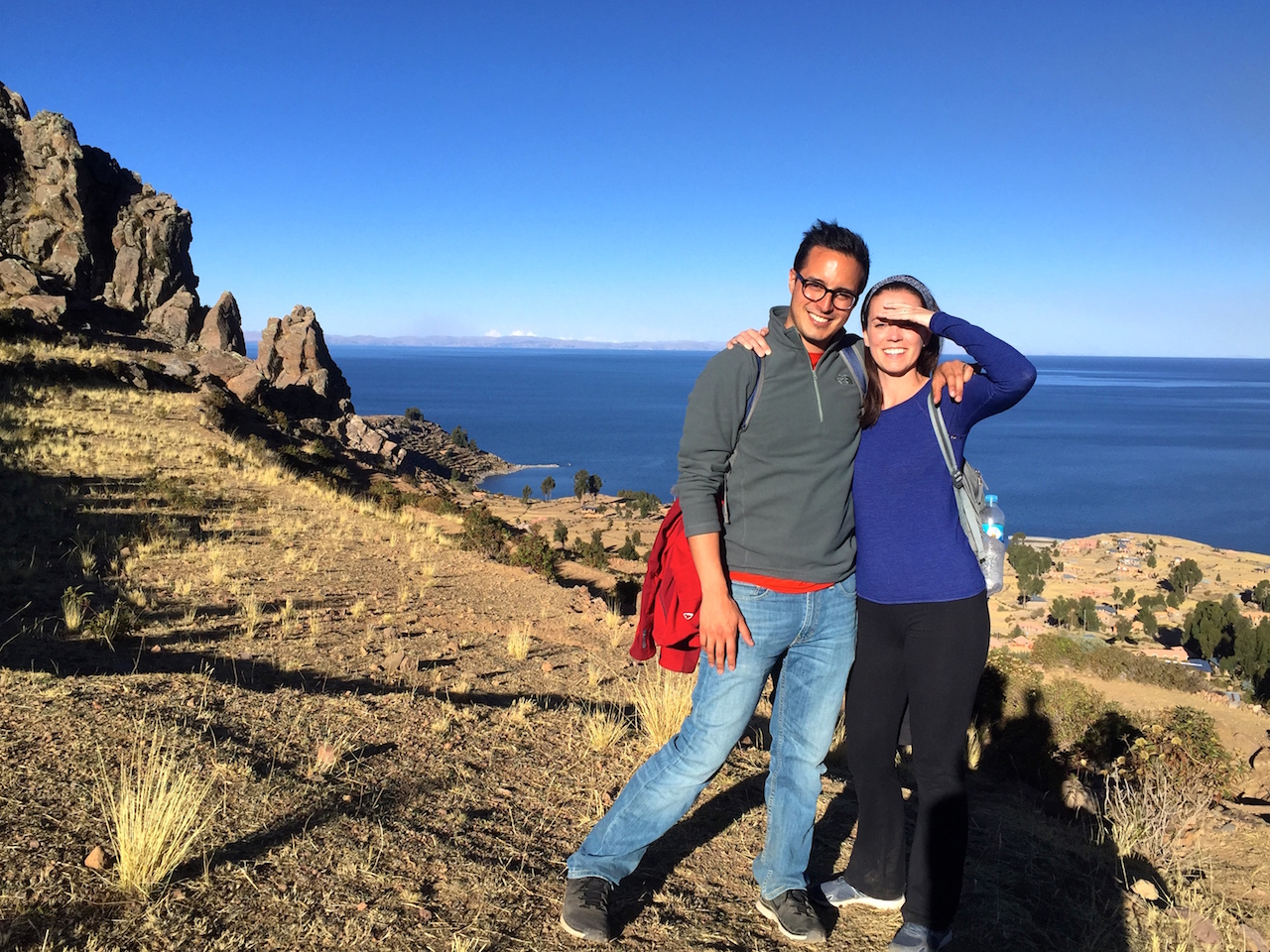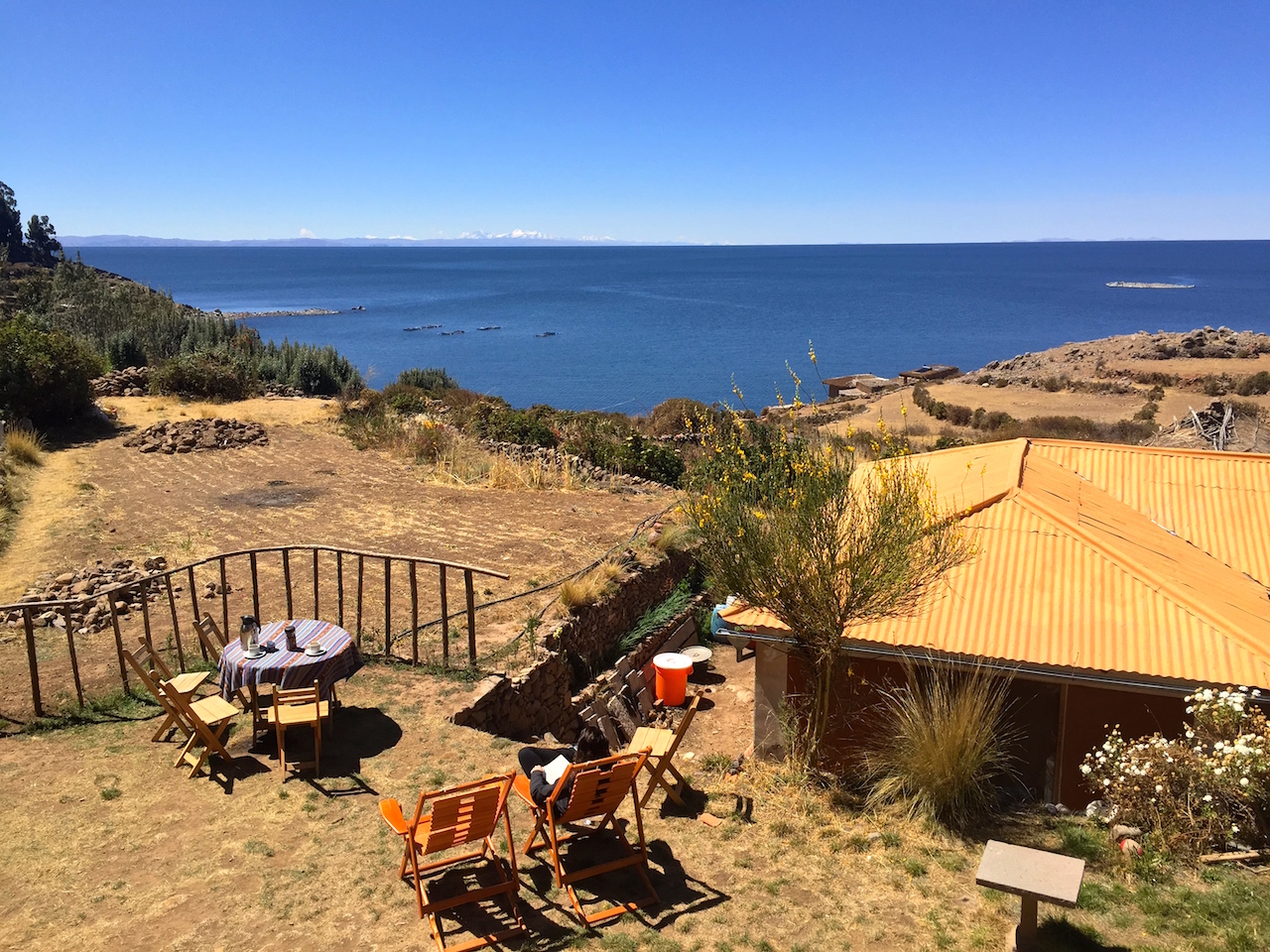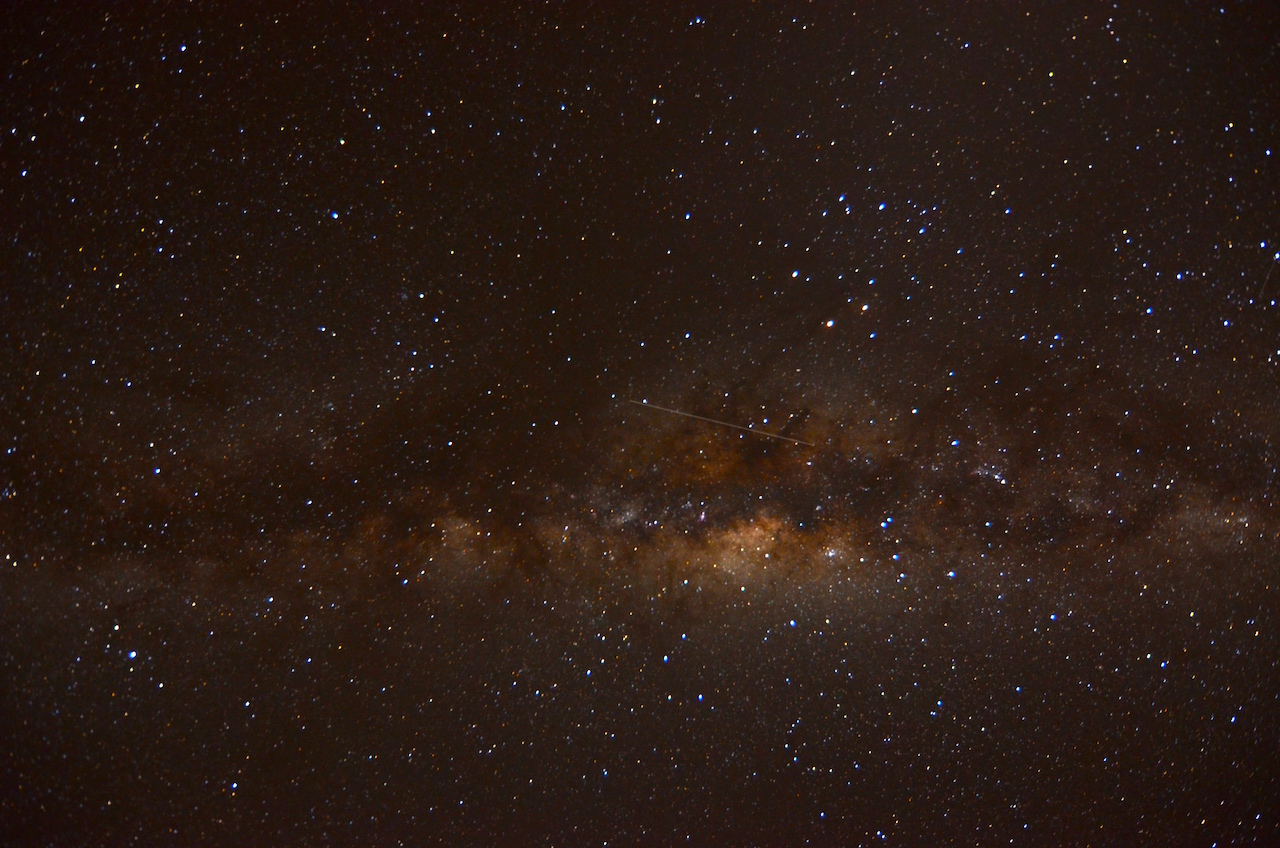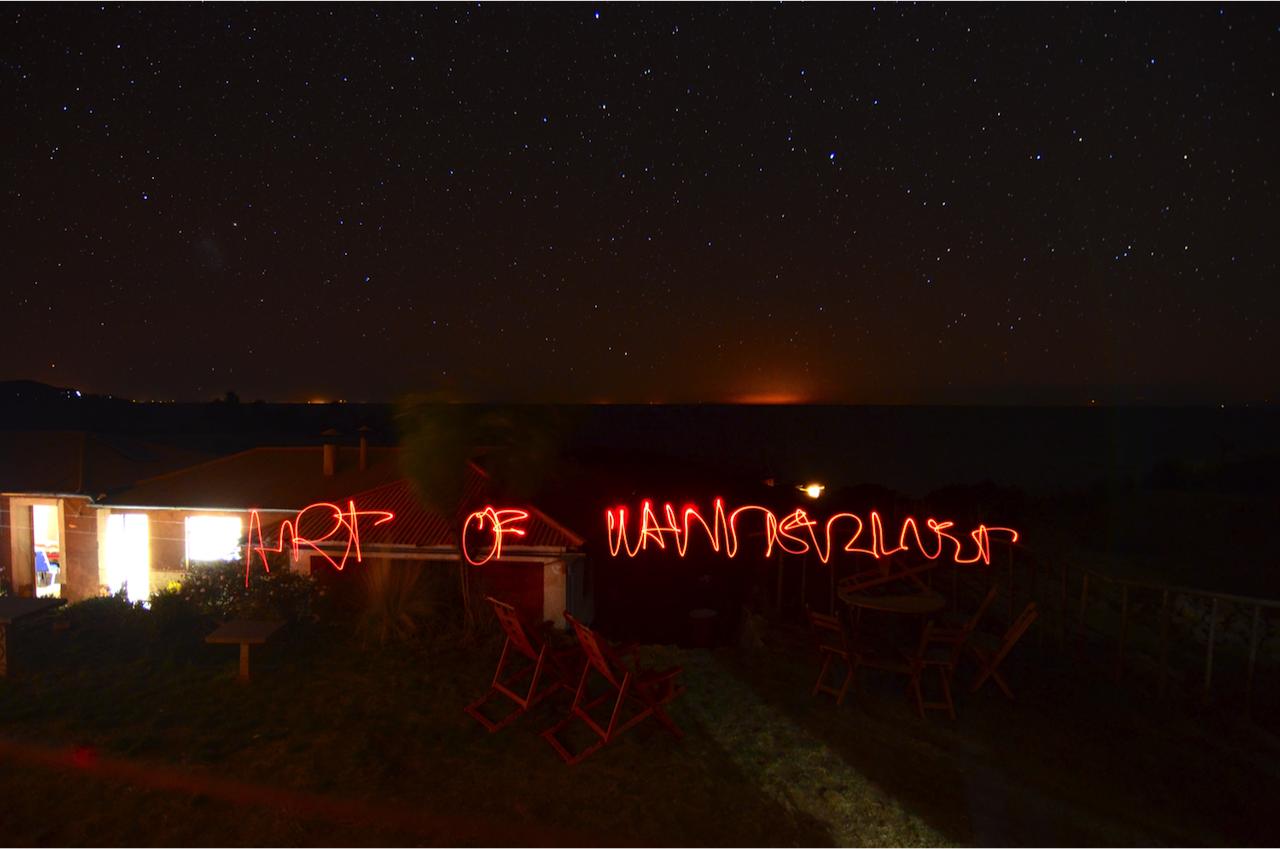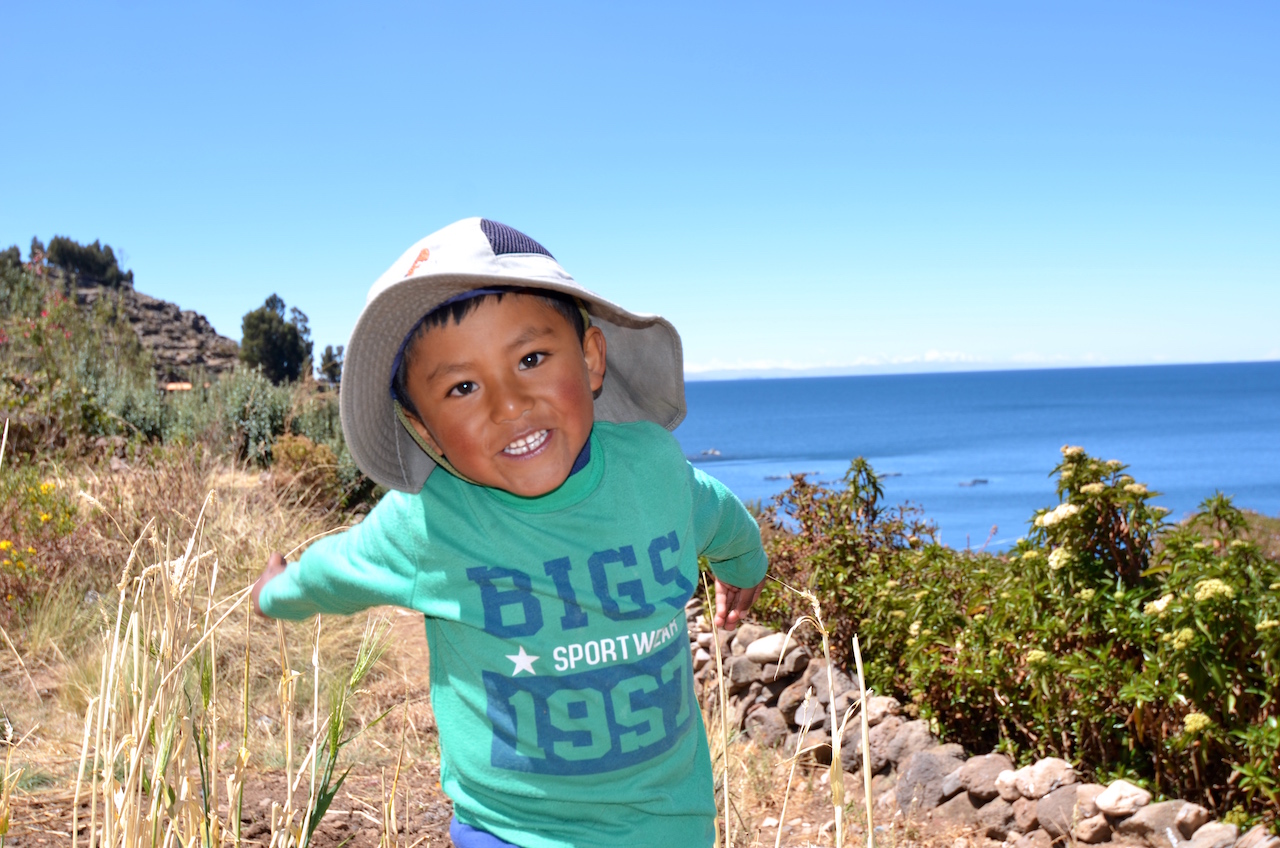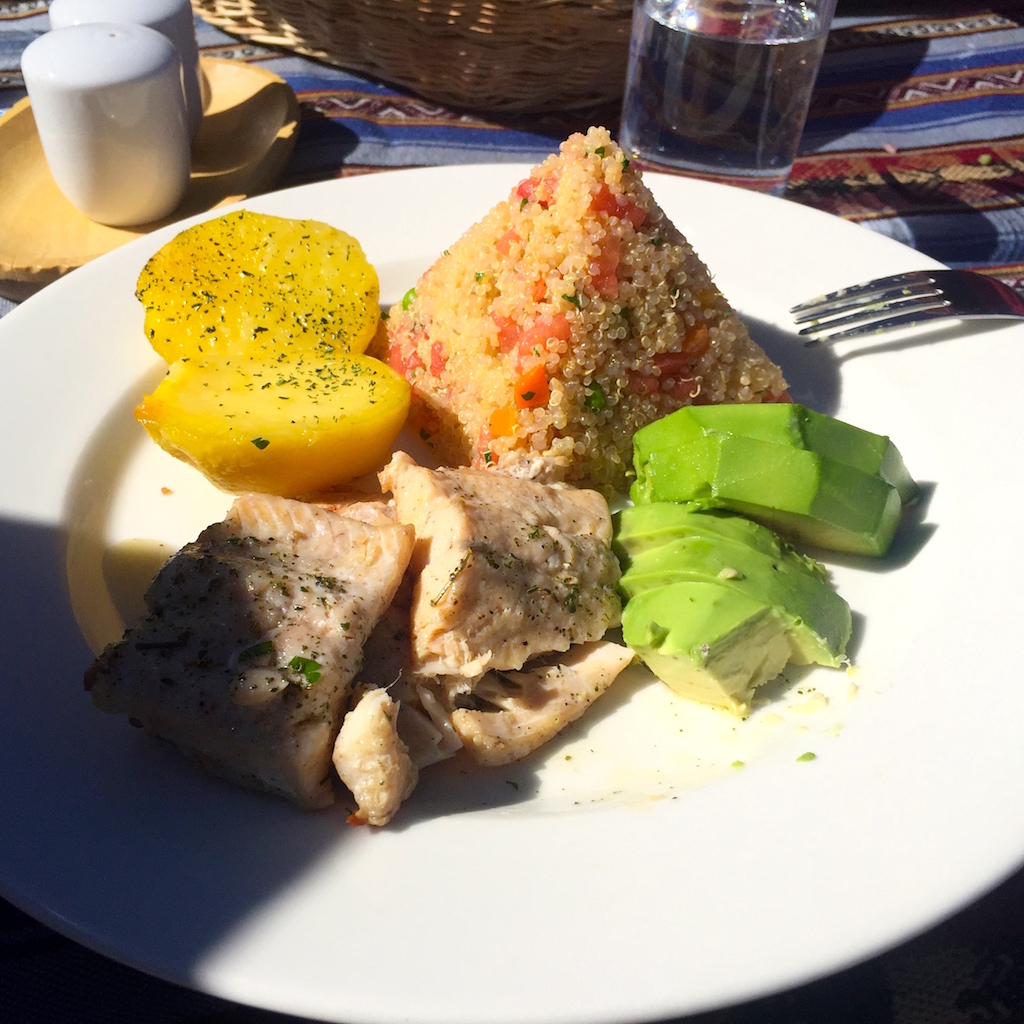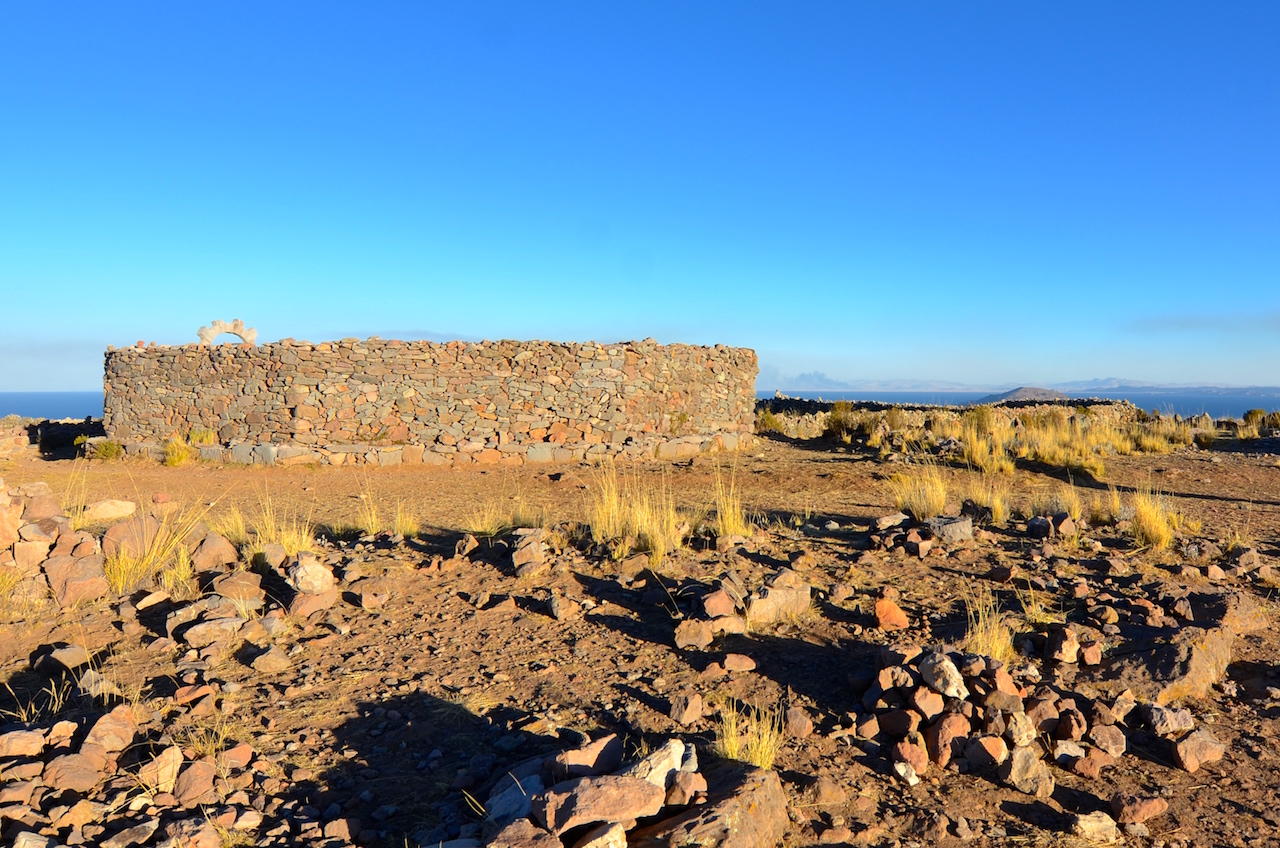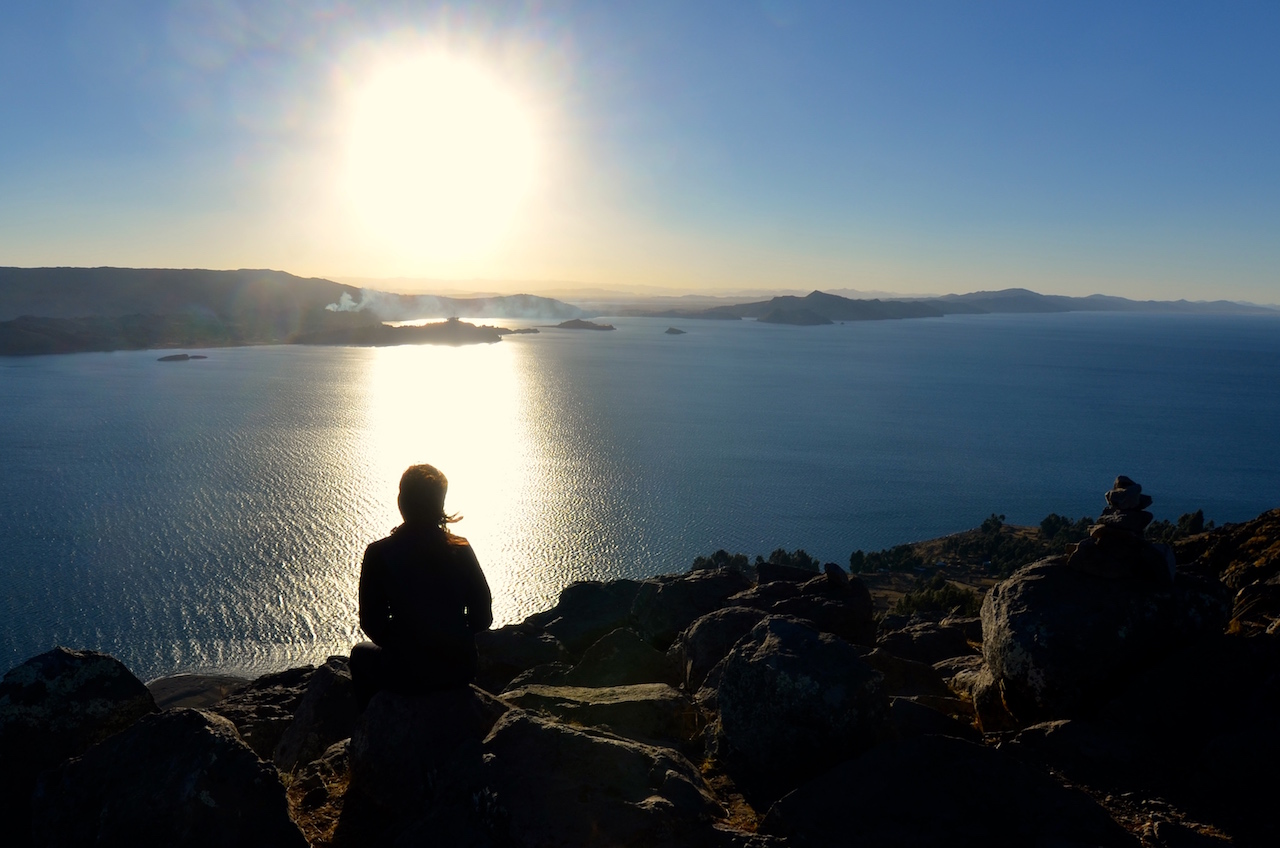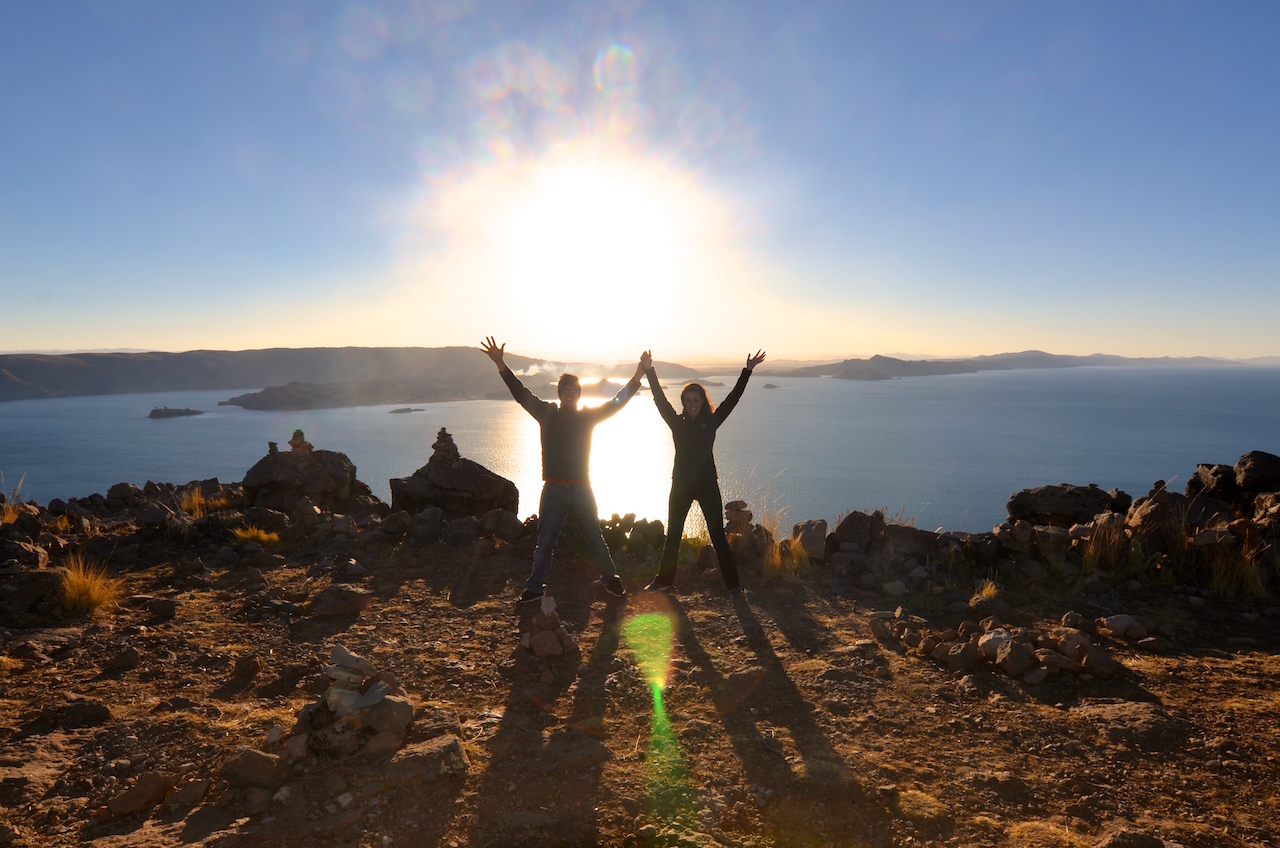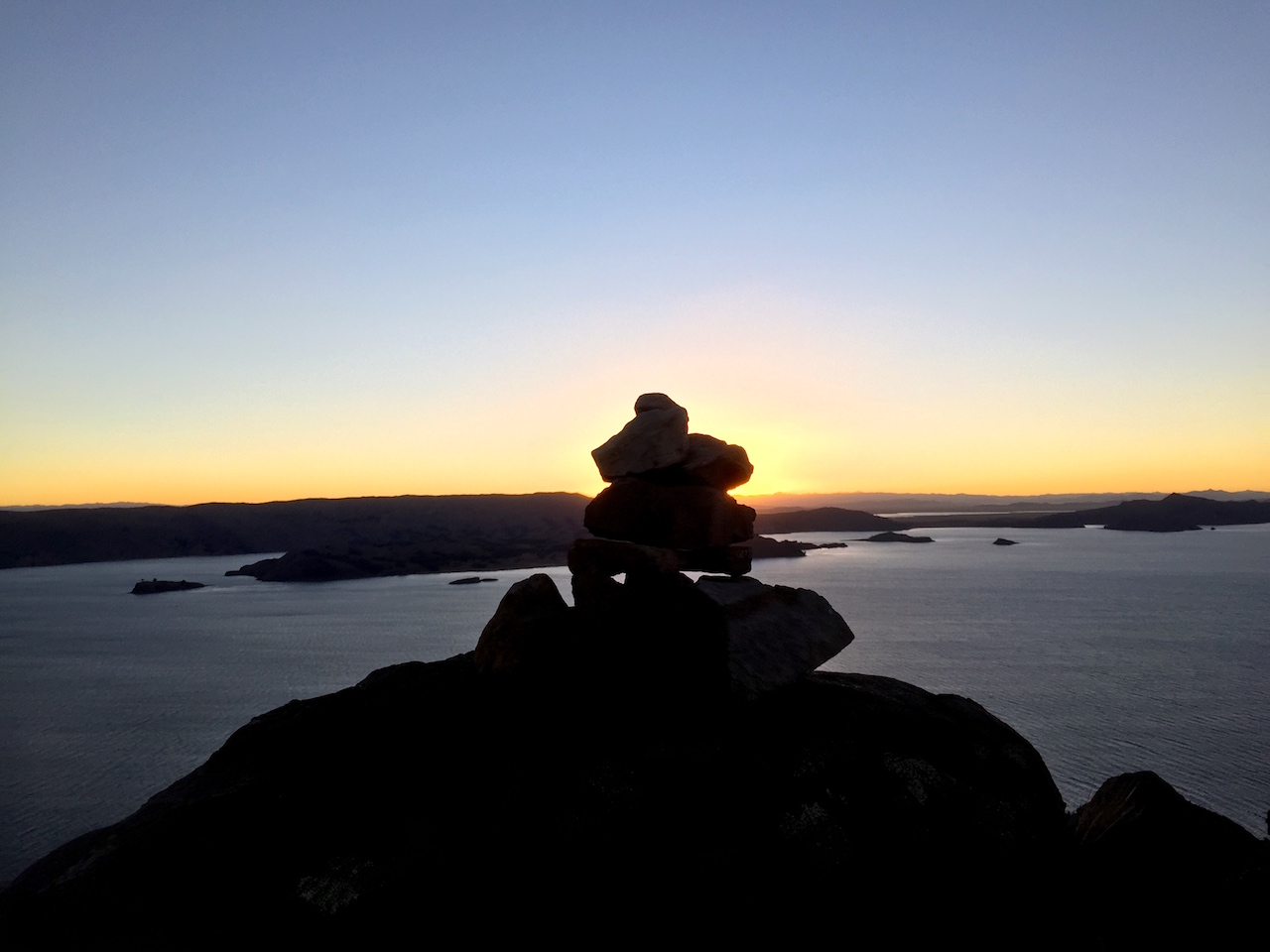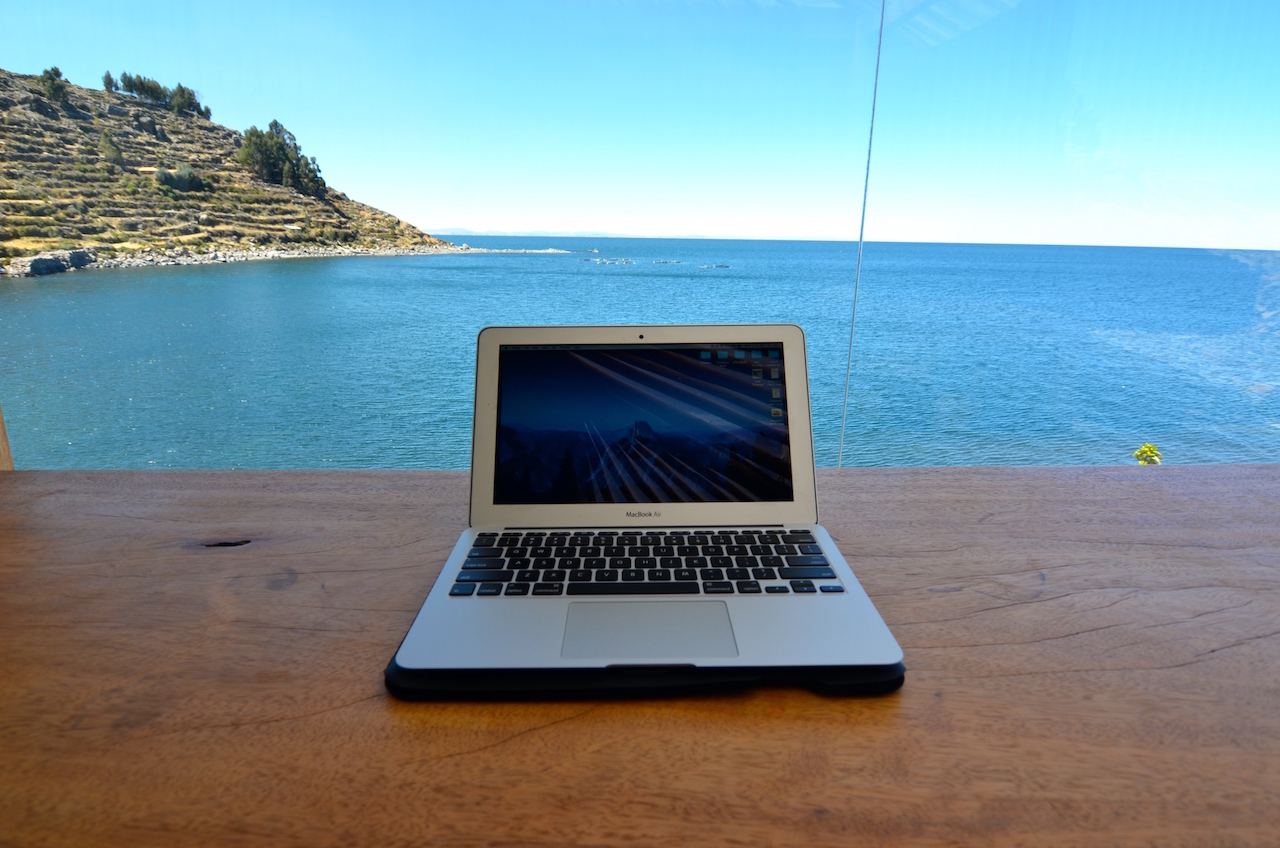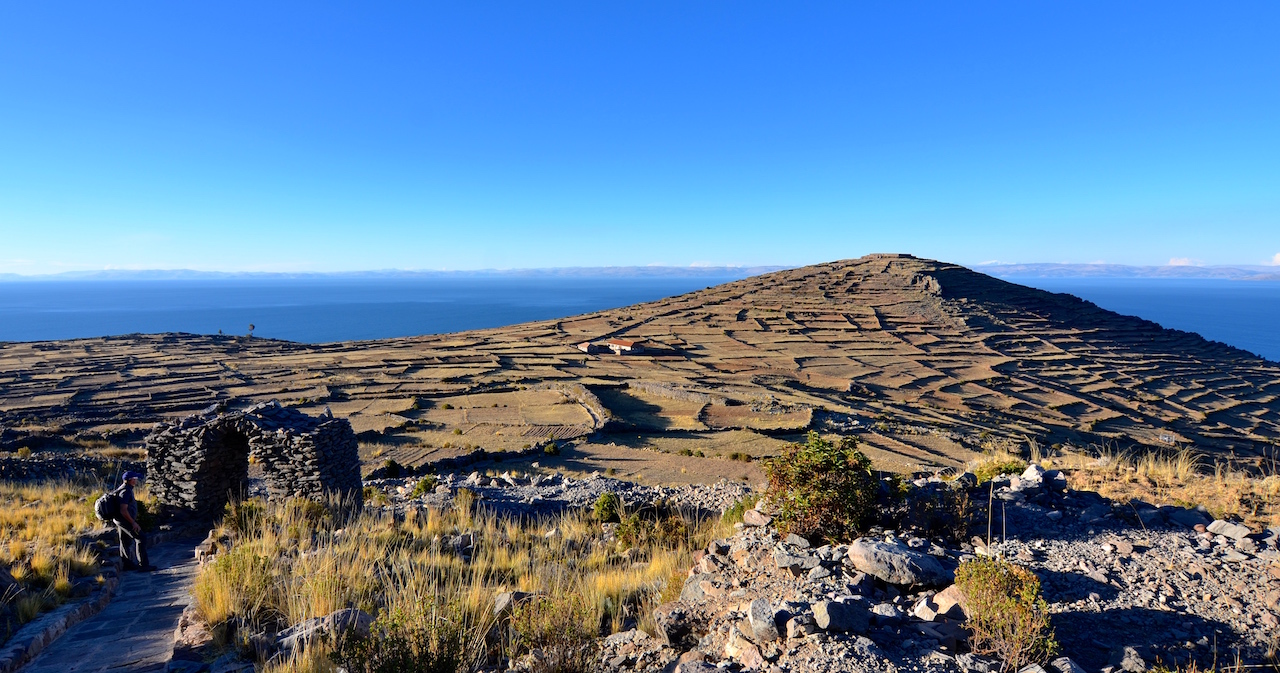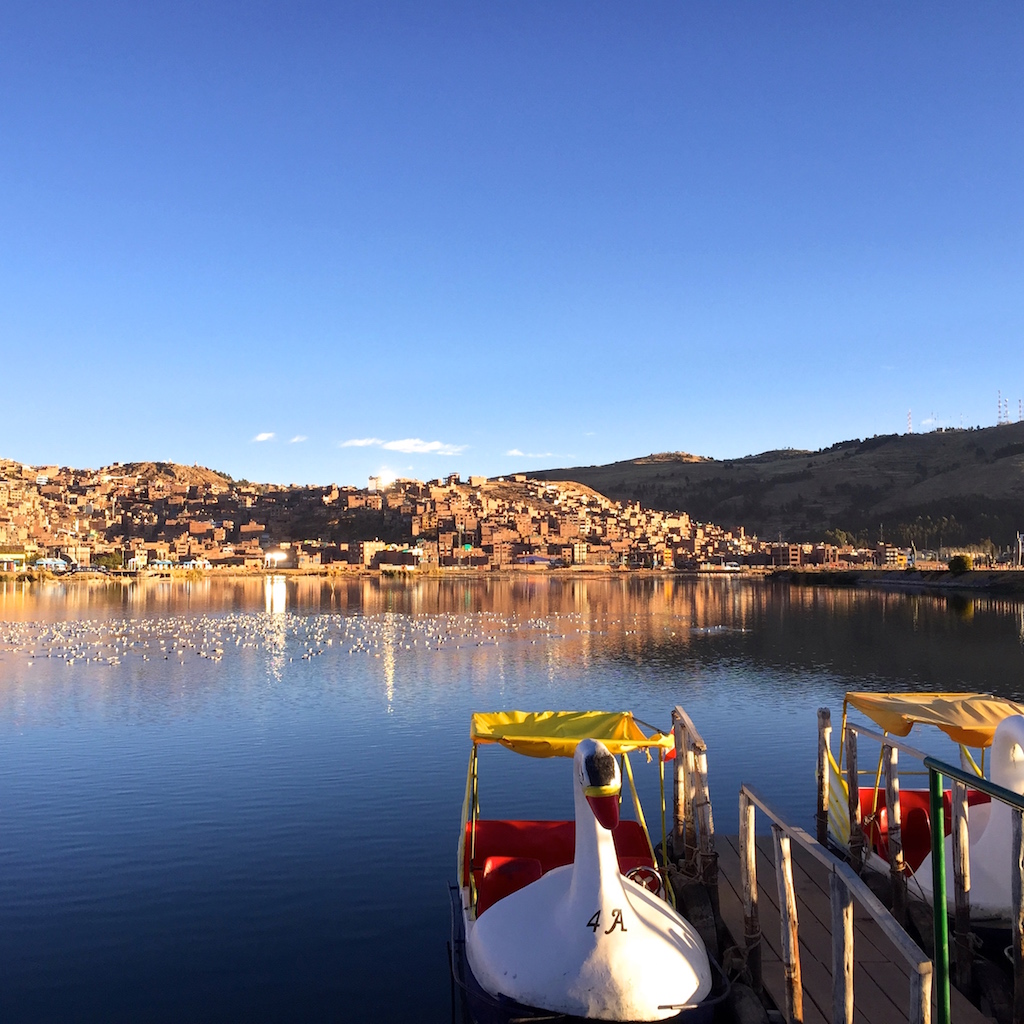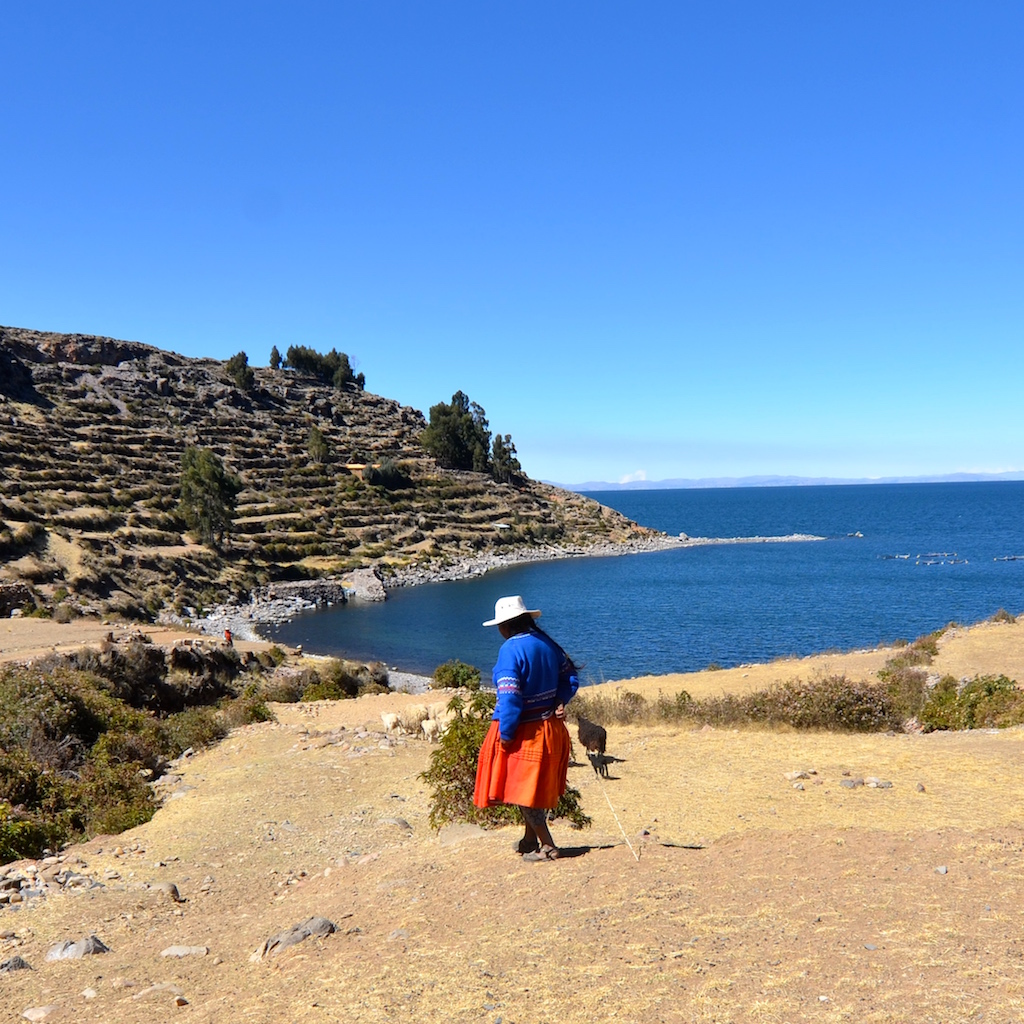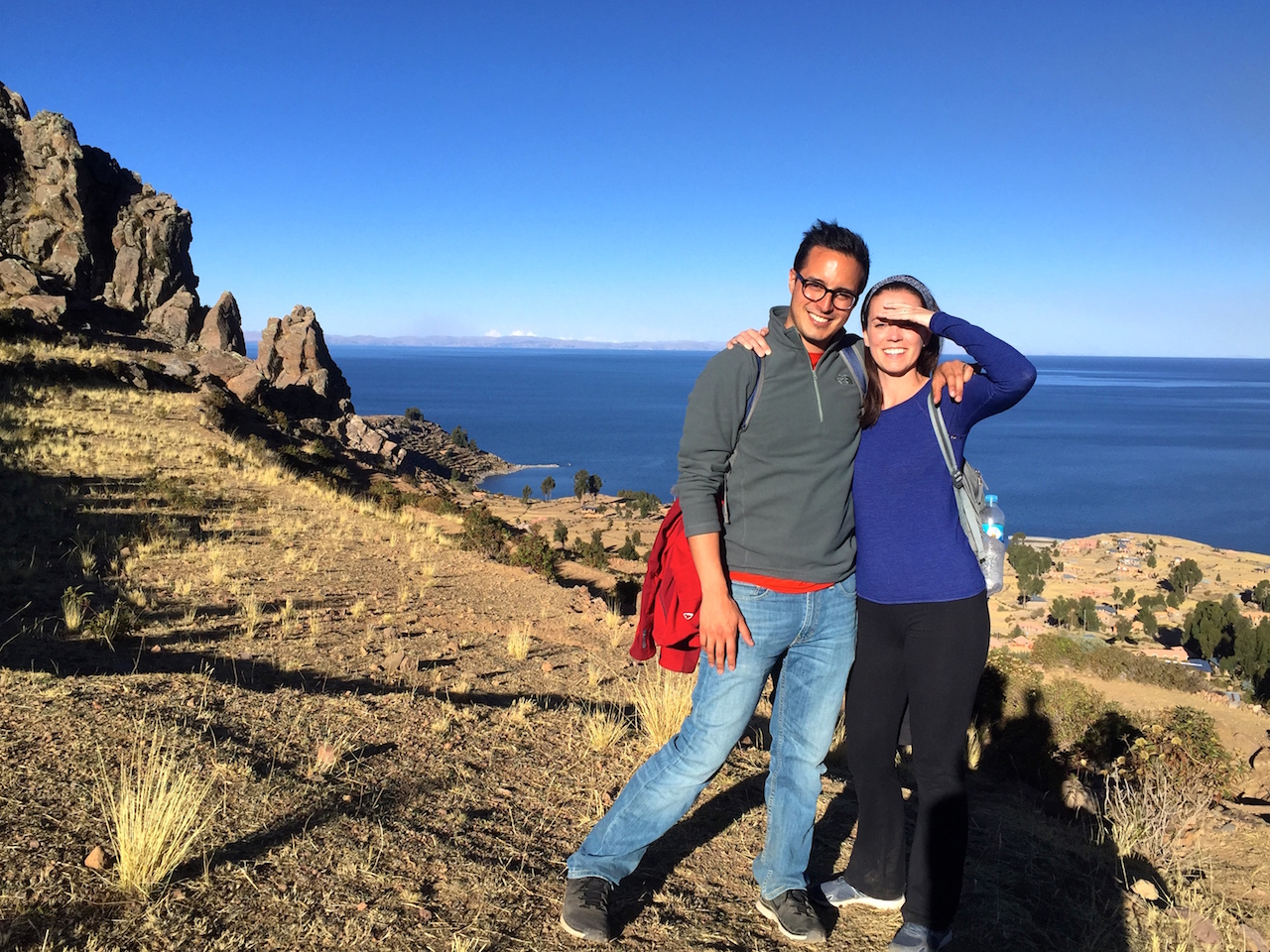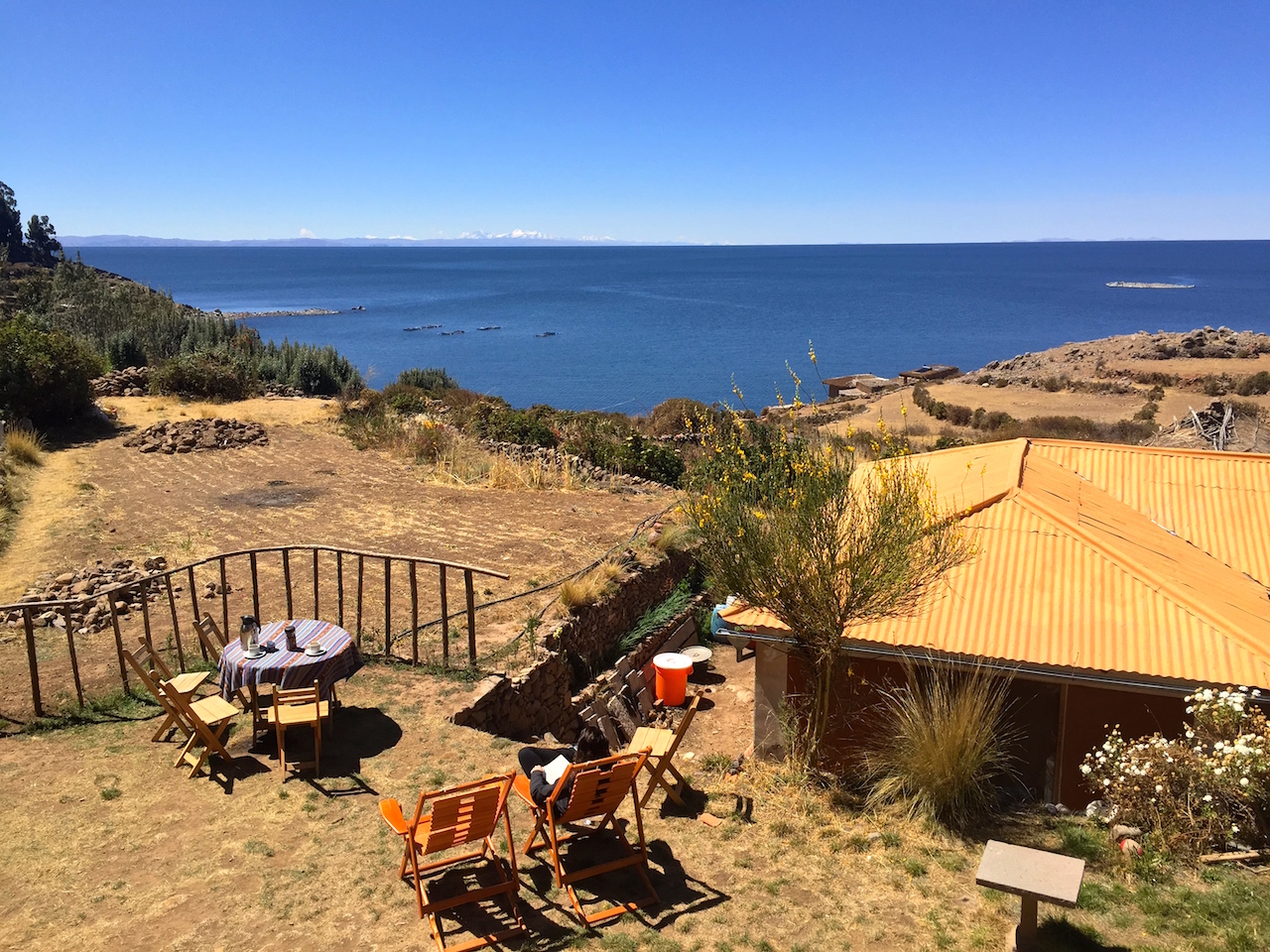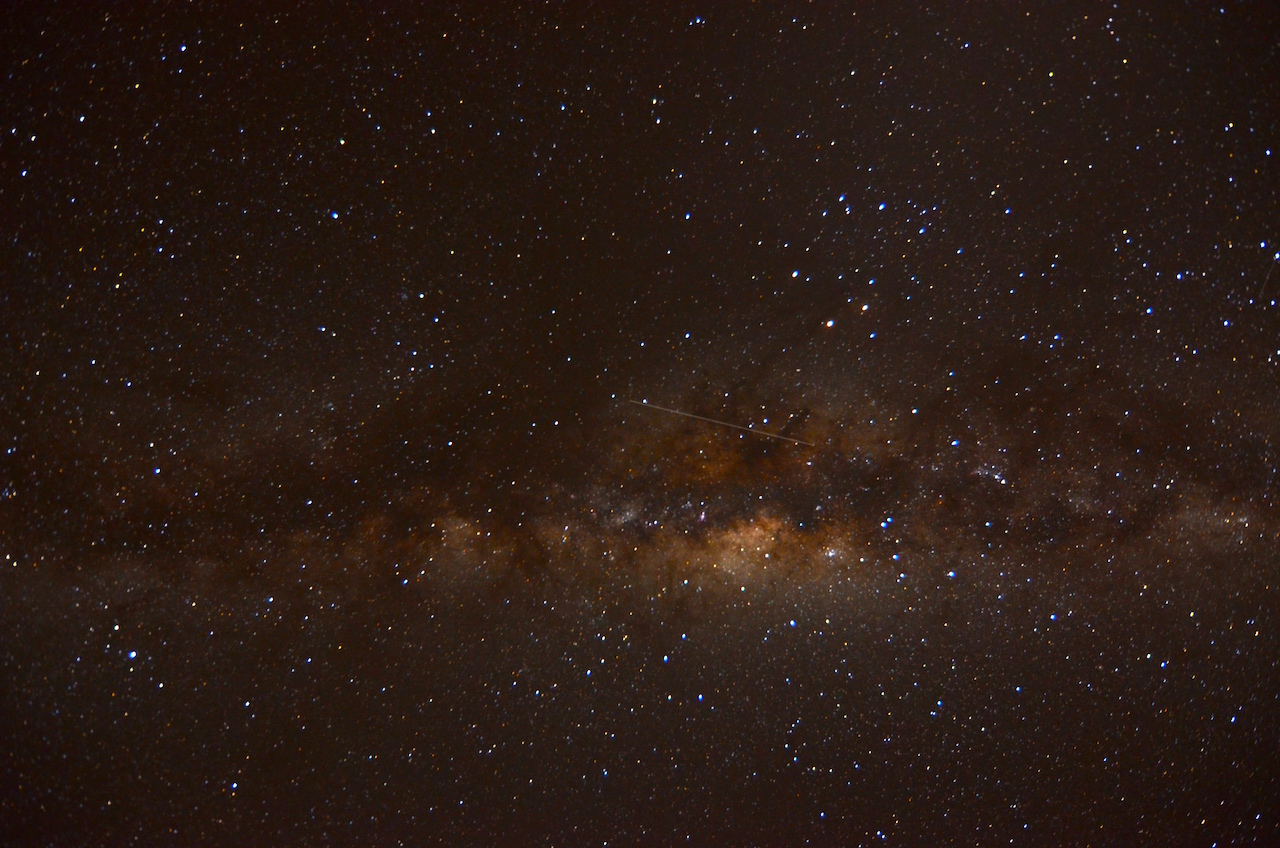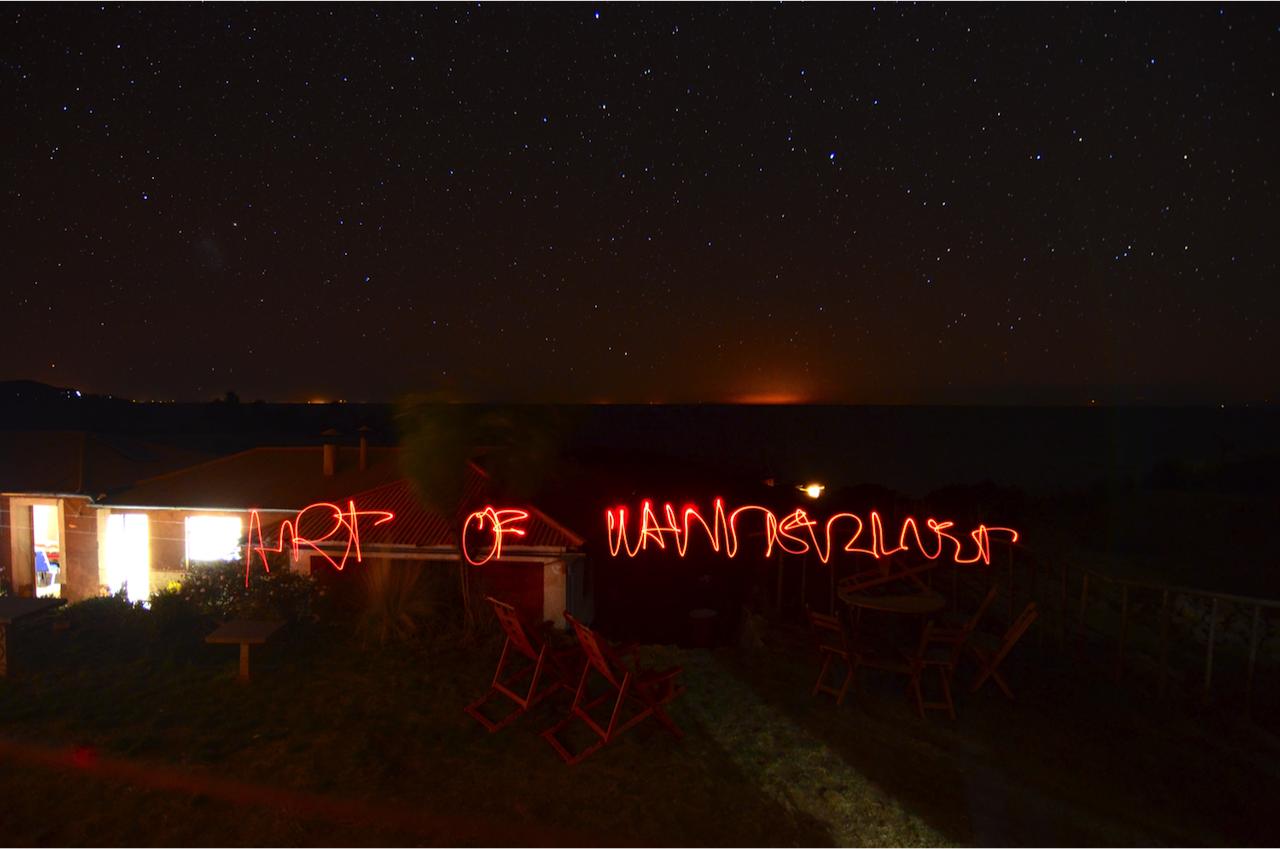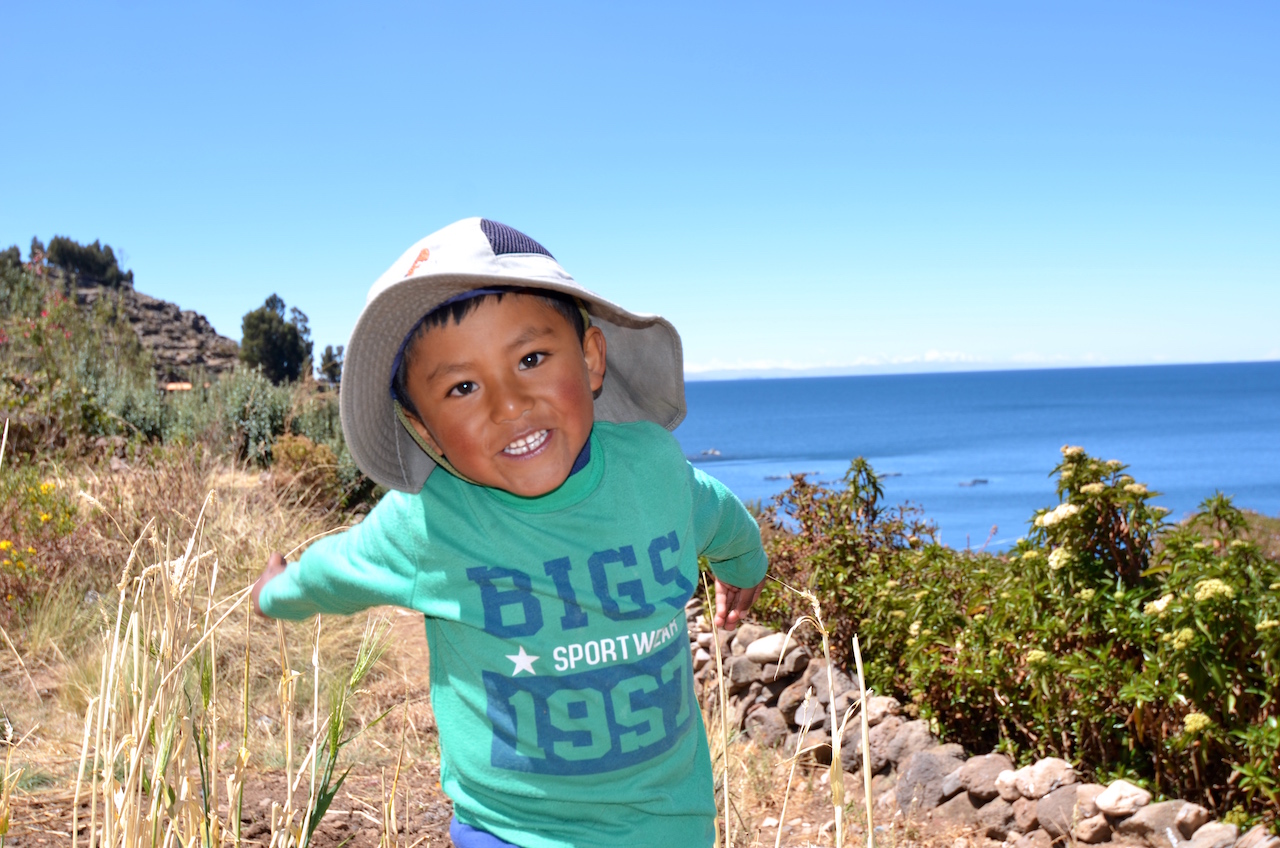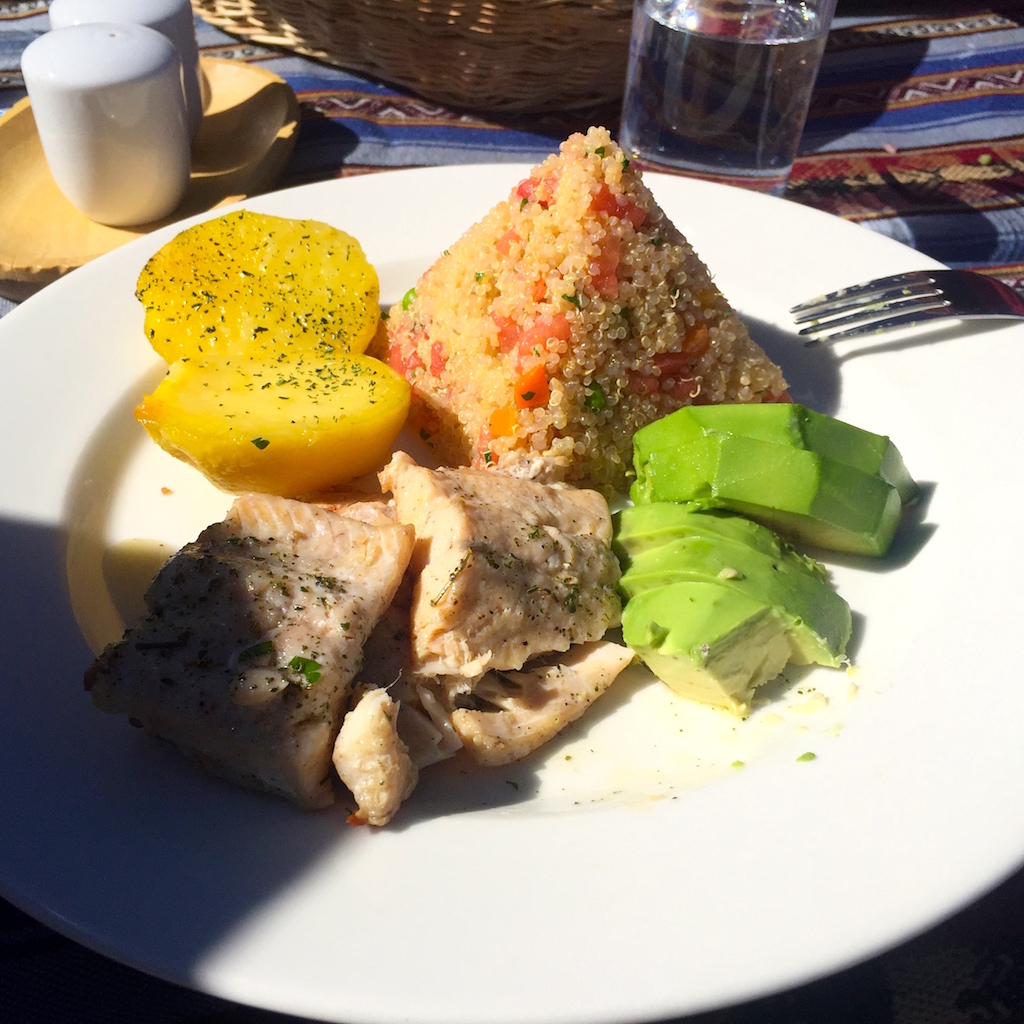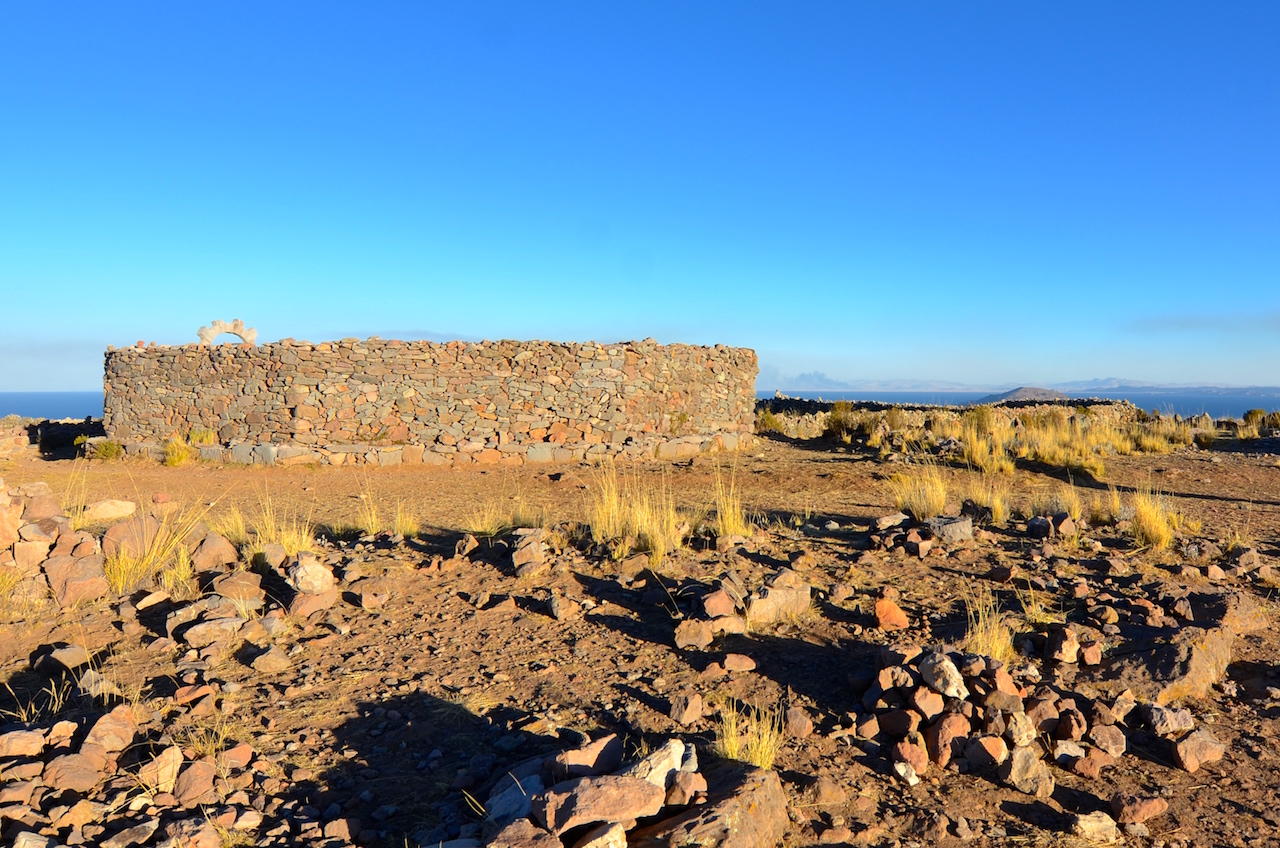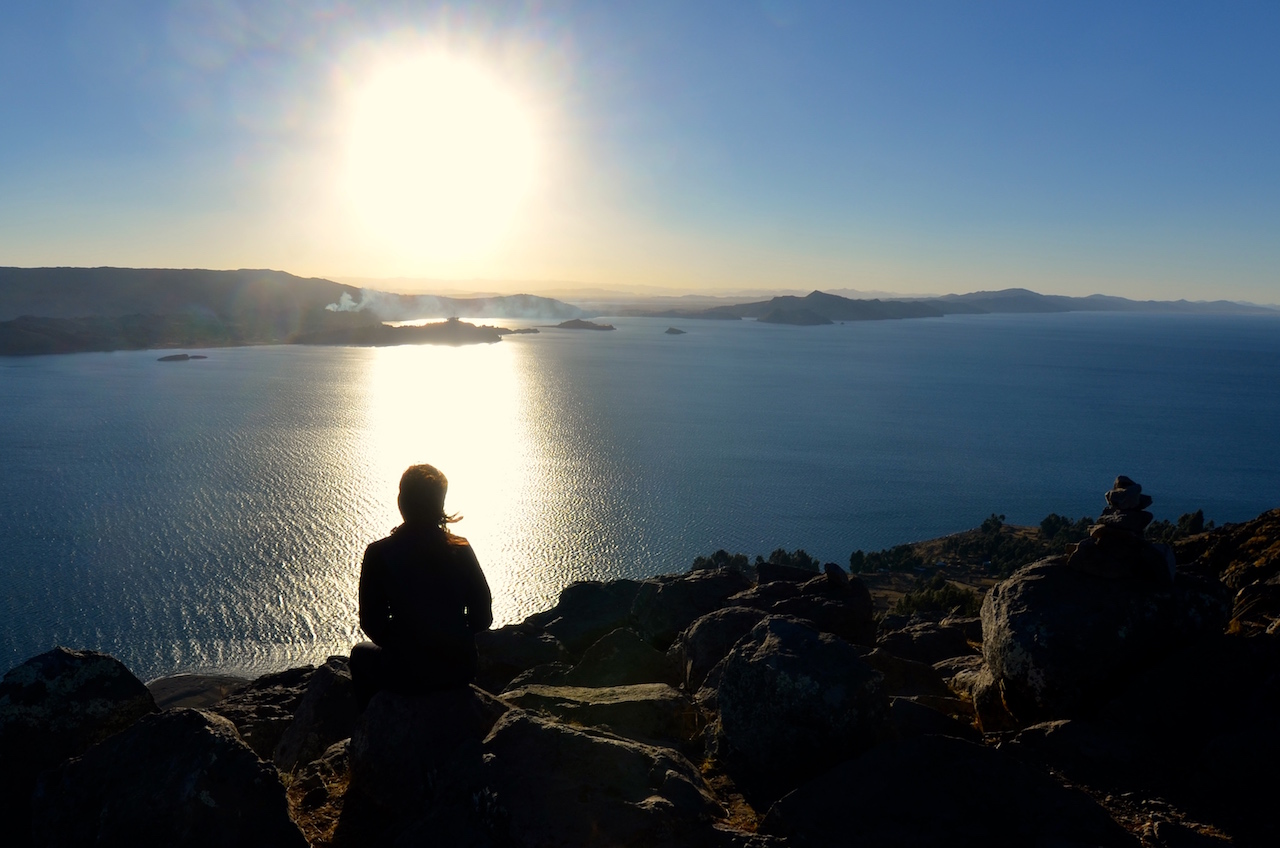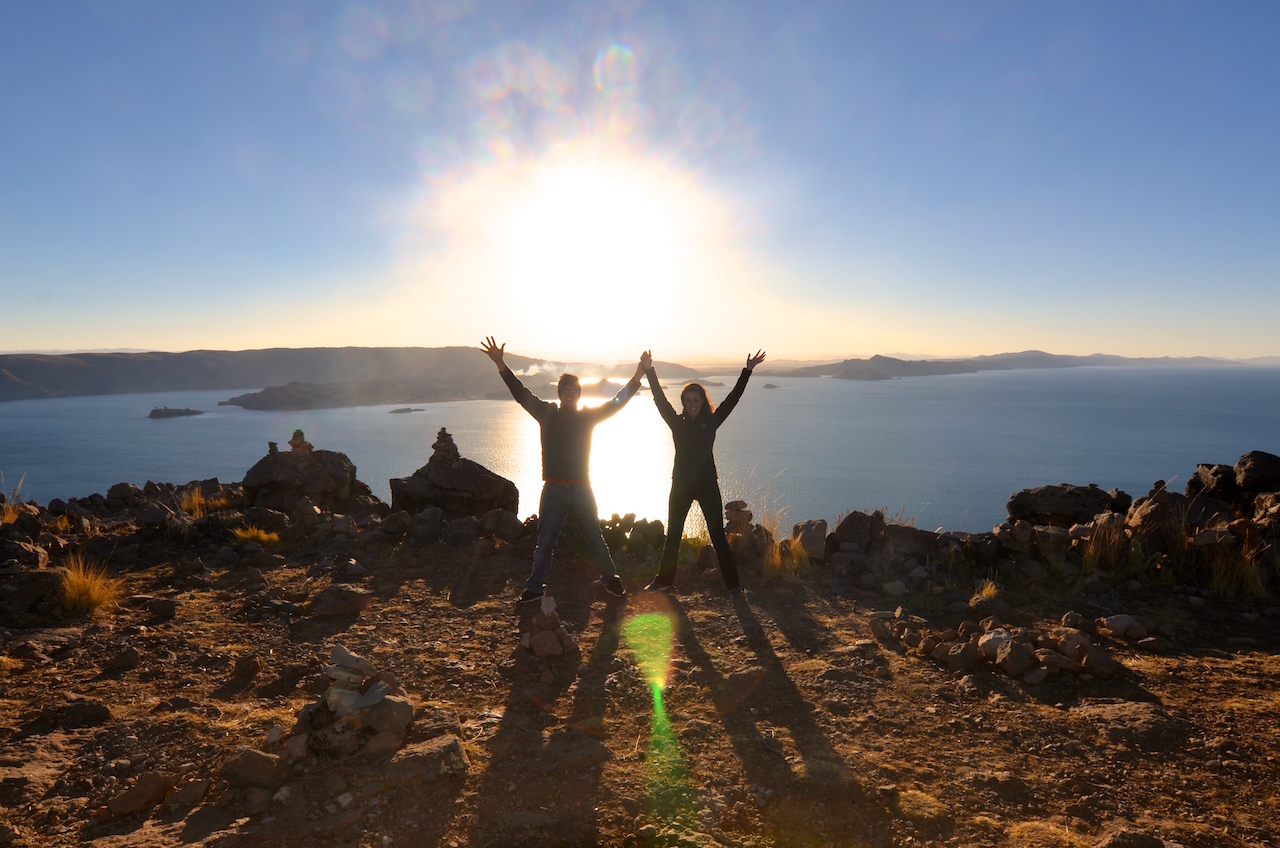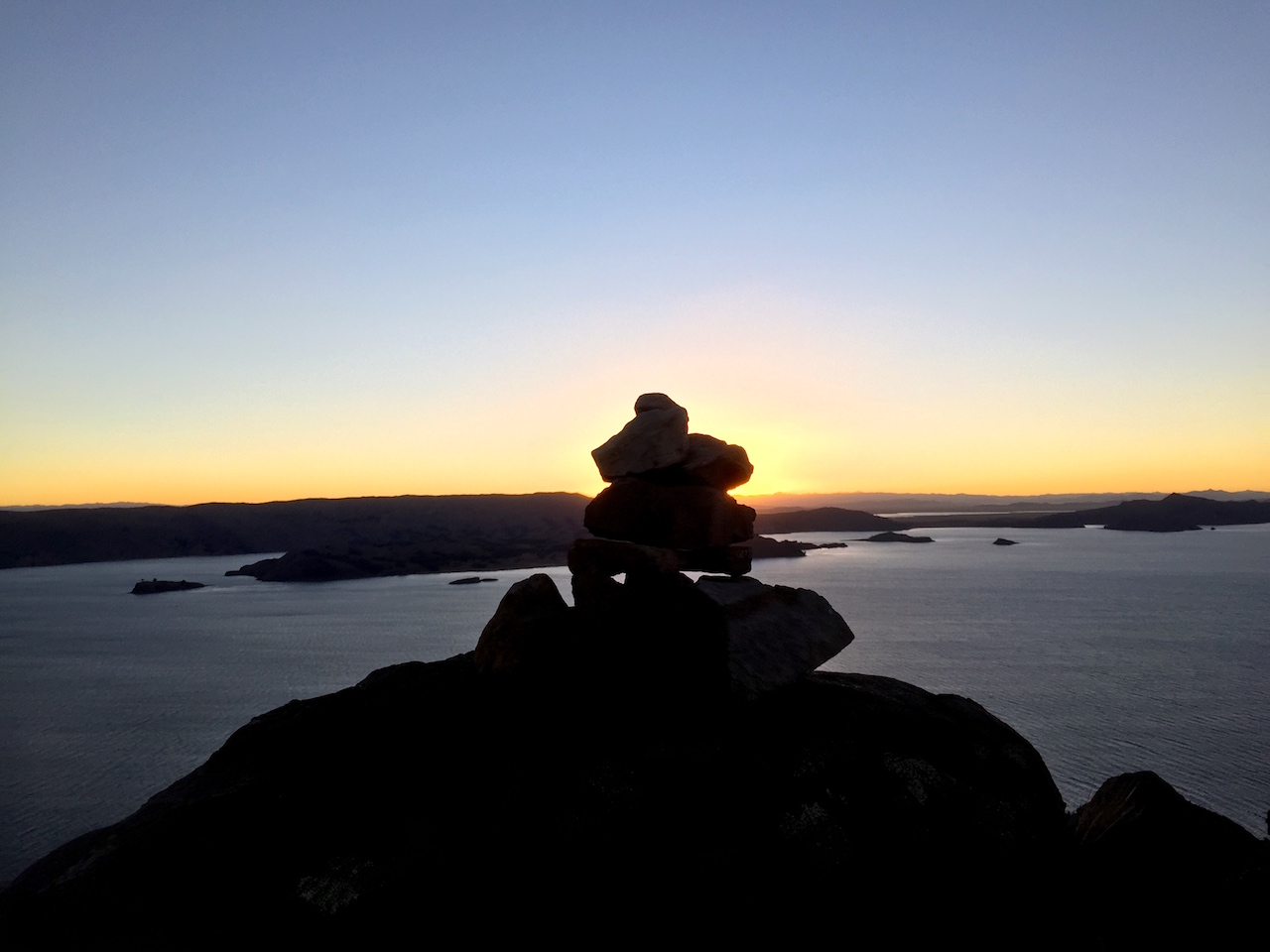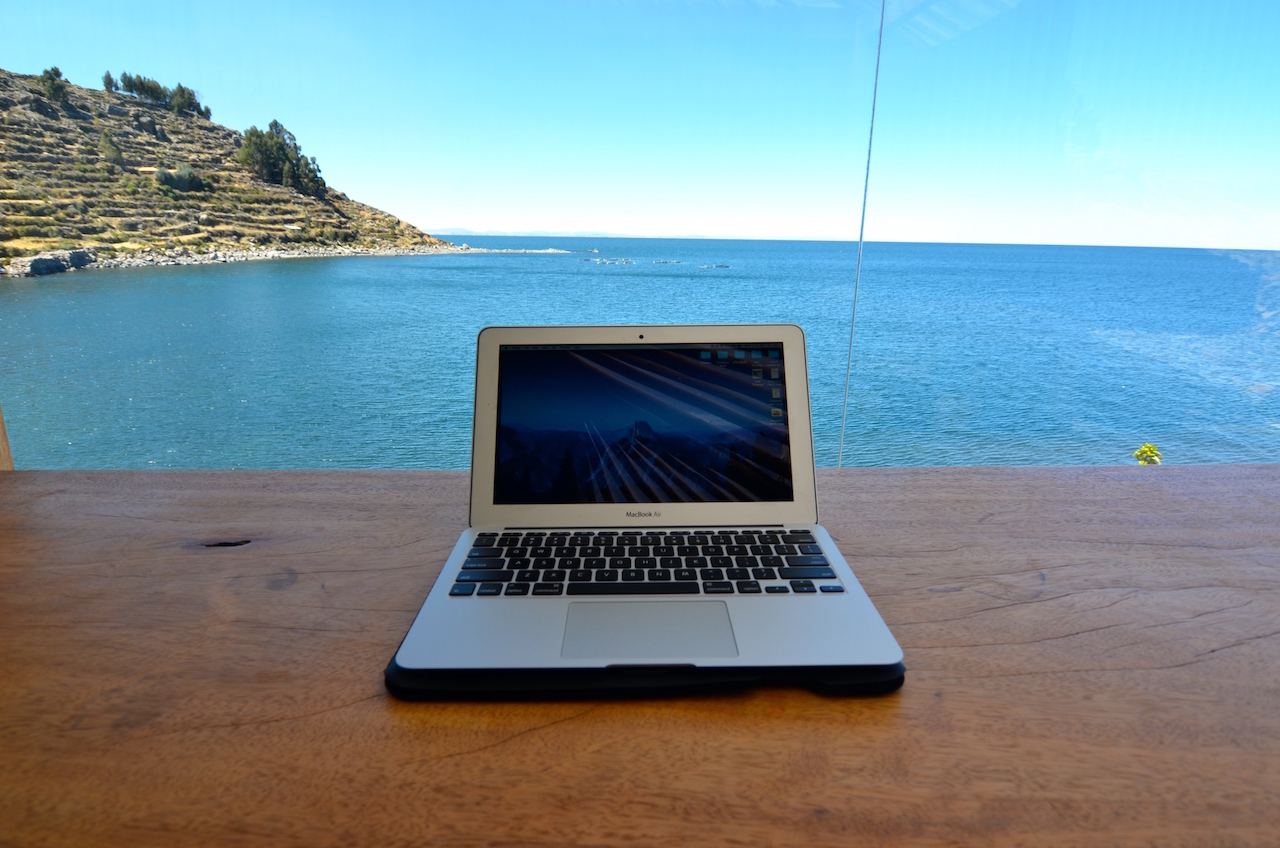 2. Living Like A Local In Amantani
In the middle of Lake Titicaca, the world's highest lake, lies a small but beautiful island called Amantani. The trip there was quite involved: an overnight bus from Cusco, then a taxi to the port, then a boat to a dock, then a smaller boat to a smaller dock, then a walk alongside sheep-ridden dirt paths. But once we reached our final destination, any struggle proved to have been well worth it—the surrounding peace and beauty left us speechless.
We stayed with an amazing local family, whose names were Justa, Oswaldo and their adorable 4-year-old son Christian. Our accommodations on the island were a bit rustic—basic room, outdoor bathrooms, solar electricity, no wifi (gasp!). It was all made worth it, however, by the stunning view of the lake from our room, the restaurant-quality food lovingly made by our hosts, and the brightest, most impressive view of the Milky Way we'd ever seen. We spent the days reading, thinking, talking with other guests, playing with Christian and learning about the local lifestyle from Oswaldo. Amantani residents are some of the nicest, most joyful and funniest people we've met. They live according to their own community rules, respecting the Earth and each other above all else.
On our second day, we climbed to the highest point on the island to catch the sunset. There we found a Pre-Incan temple called Pachamama, one built by ancient islanders to honor Mother Earth. We took in the 360º views bathed in the sun's narrowing glow and deeply understood why such a temple would be built in this spot. We feel thankful for this experience, and feel wiser and richer from what the Amantani people taught us: that it takes very little to be happy once basic needs of food and safety are met. It's really a choice after that.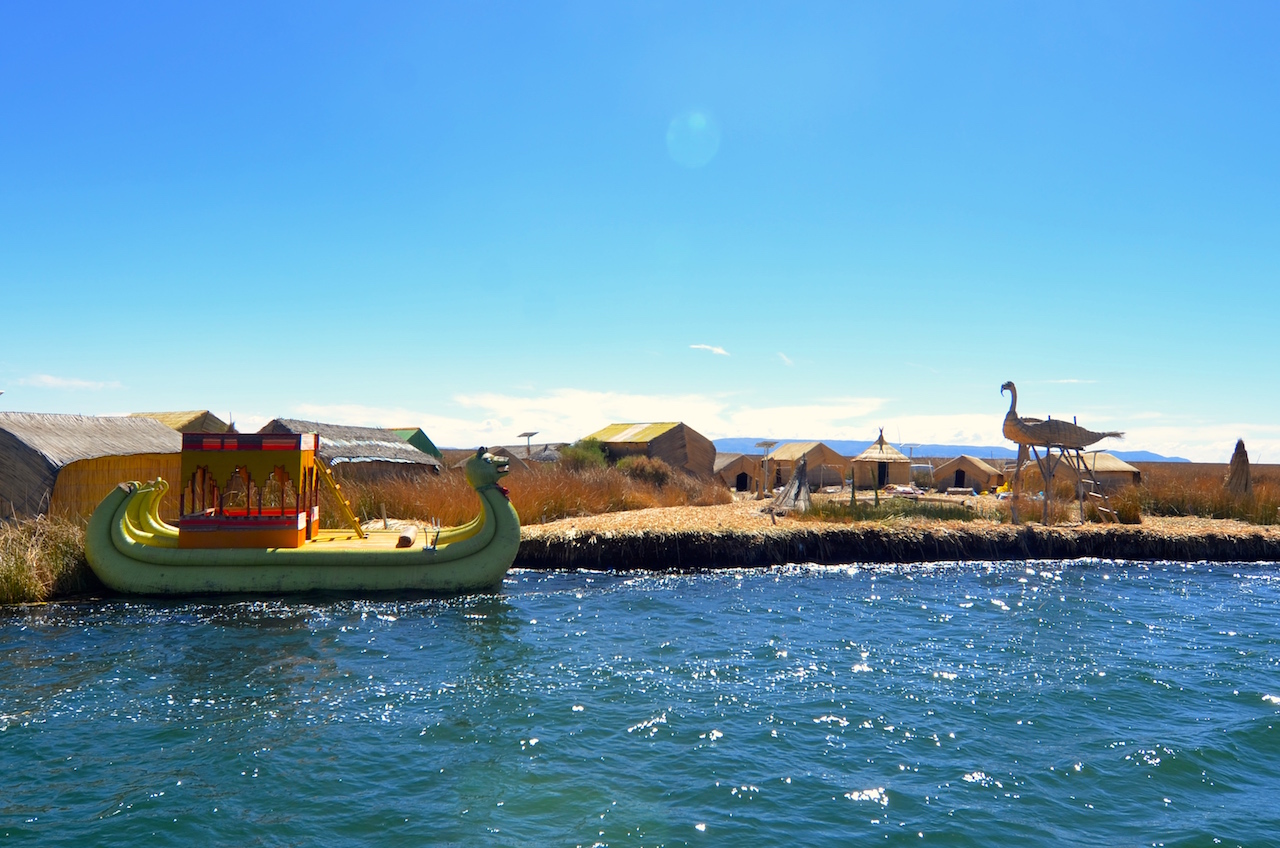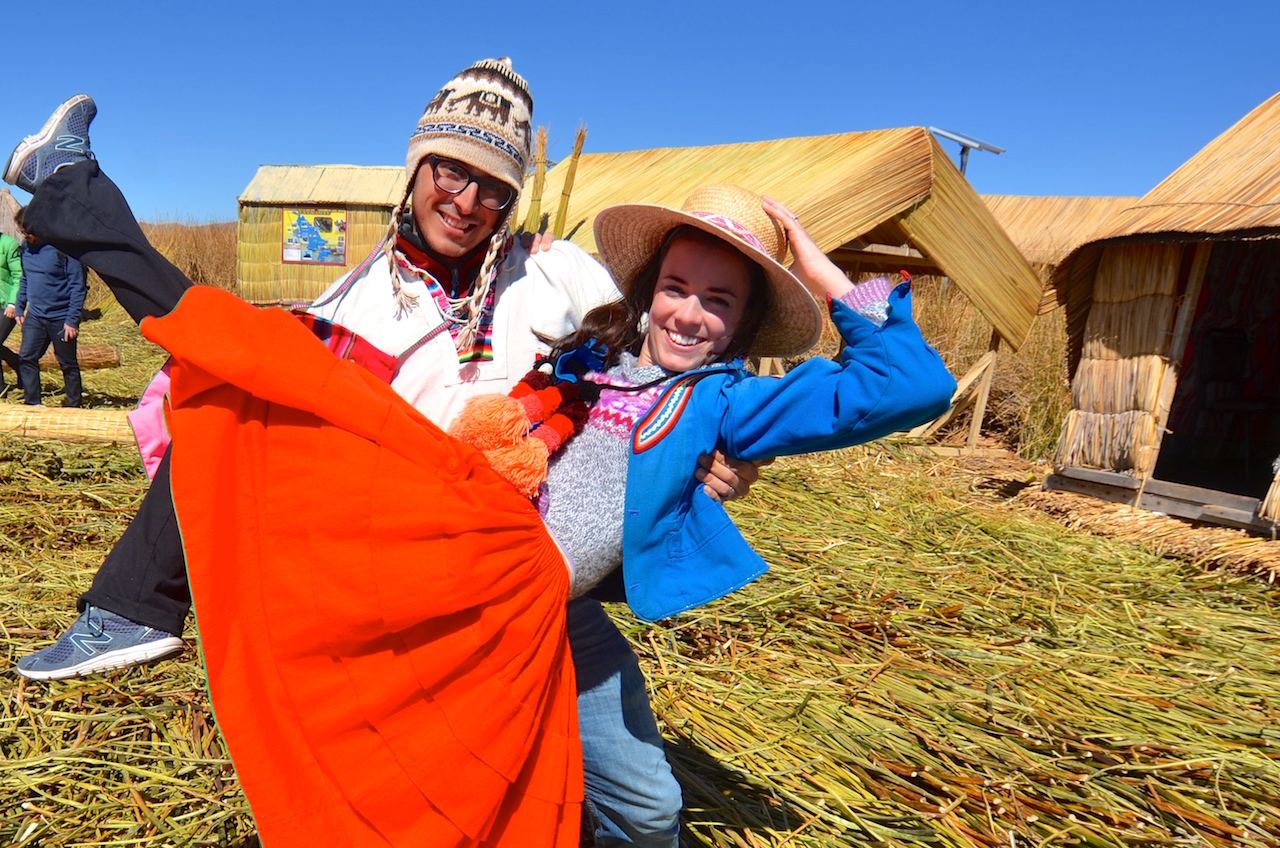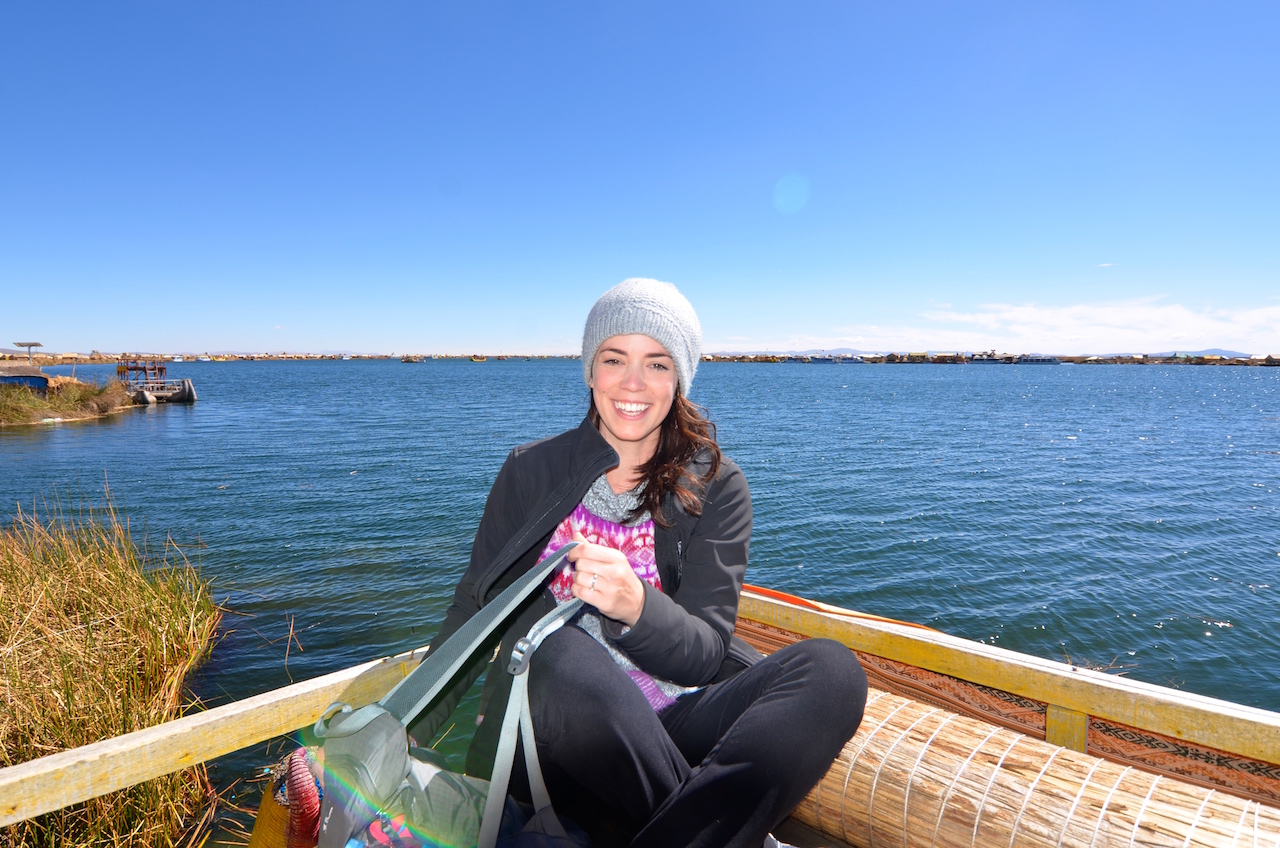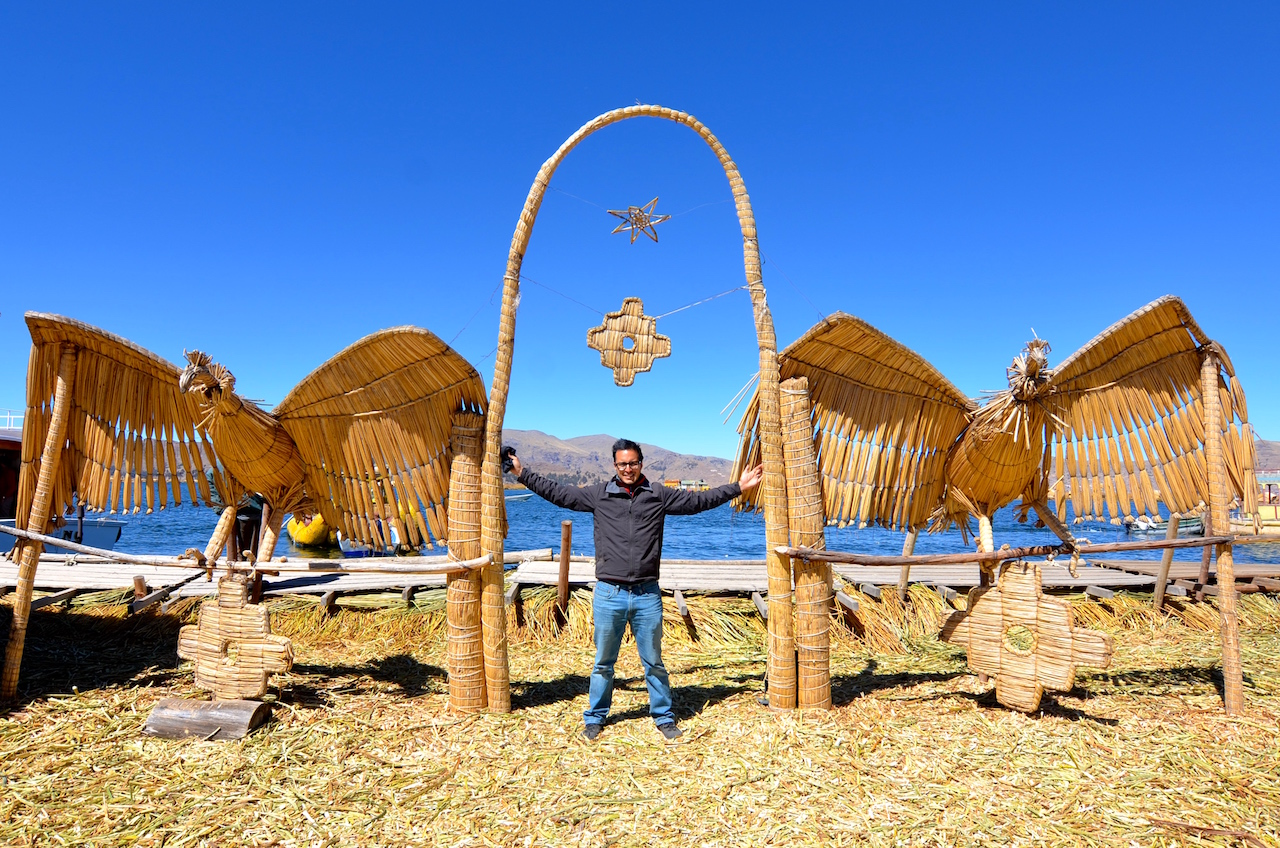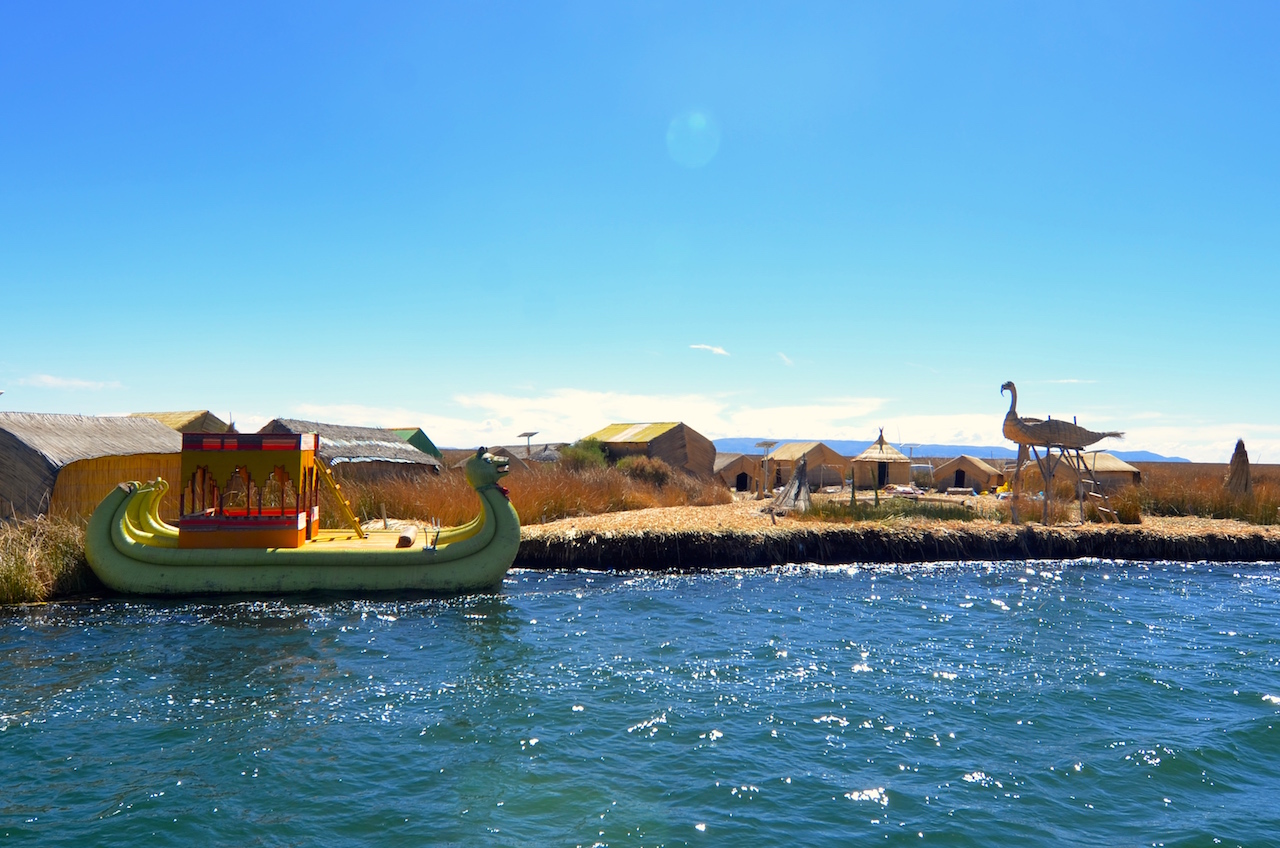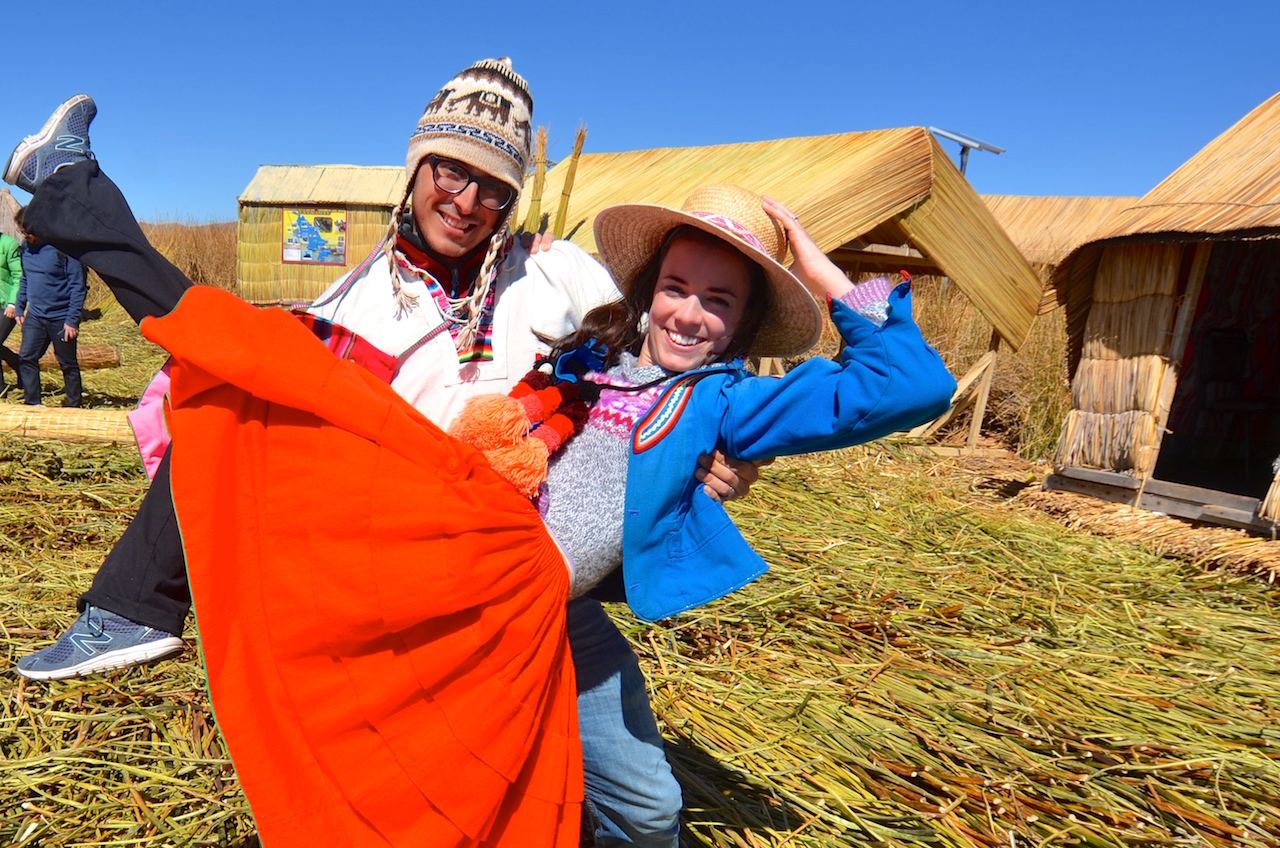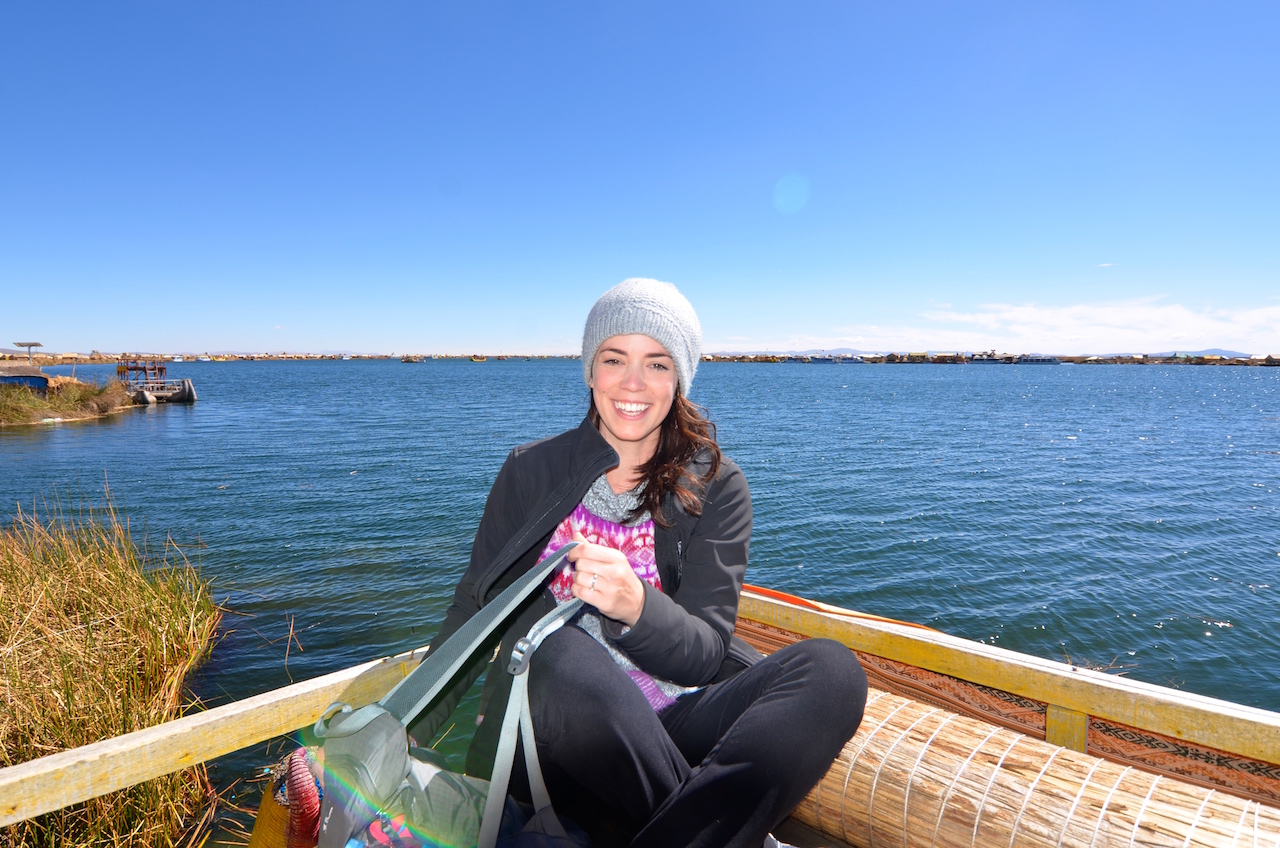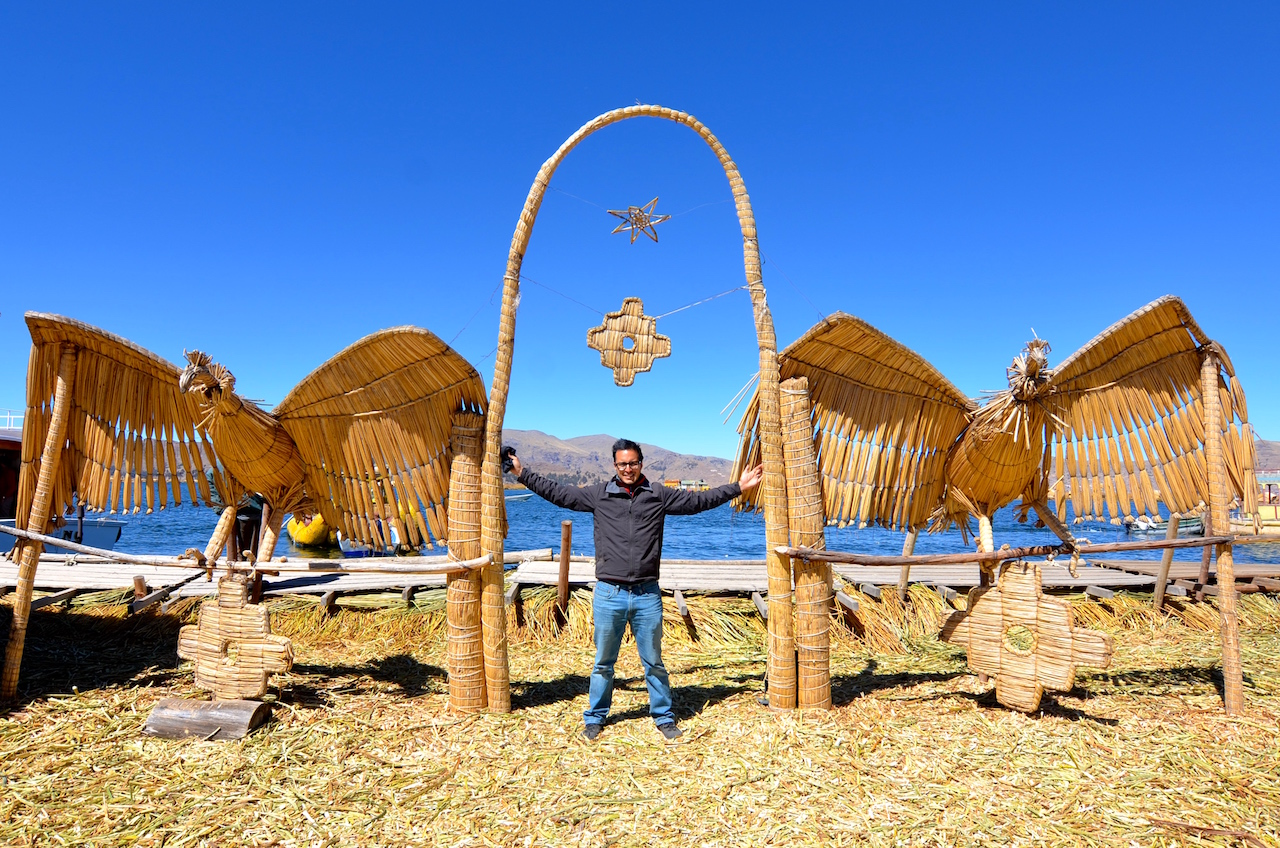 3.The Floating Islands of the Uros
On our way to Amantani, our boat took a side trip to Uros, a set of 90+ man-made floating islands in the middle of Lake Titicaca. The Uros people originally fled the mainland to escape aggressive tribes and now have a thriving culture in the middle of the lake.
We learned these islands are constructed by pulling together portions of earth and reeds (called "totora" by the locals) which over time grow and bond together. We also had the pleasure of seeing a bit the island lifestyle. While the stop was somewhat touristy—with the women selling their goods, singing rehearsed songs, and wishing us goodbye with "hasta la vista, baby"—we were happy to experience a truly unique culture and contribute a bit of money the families who live there.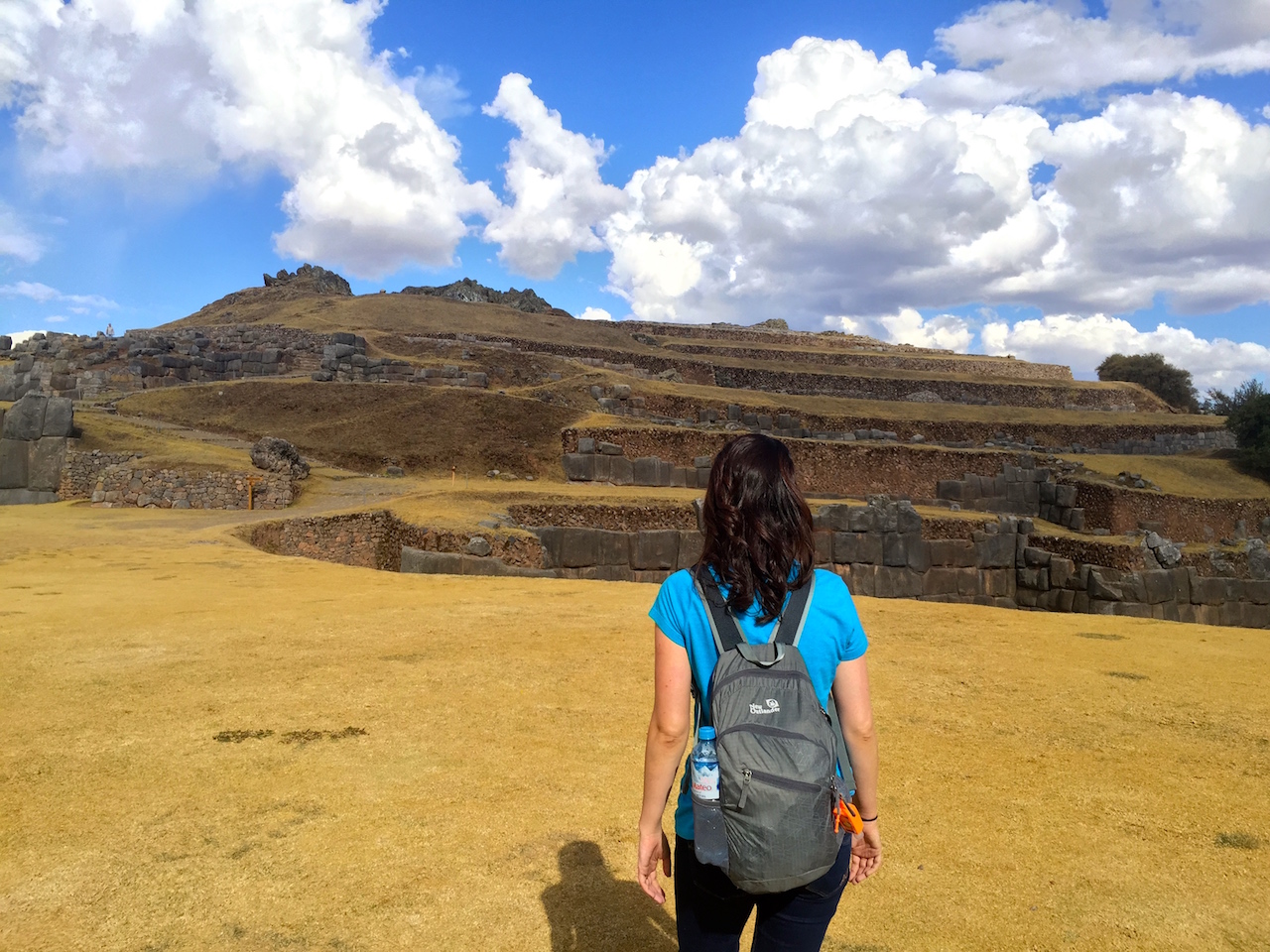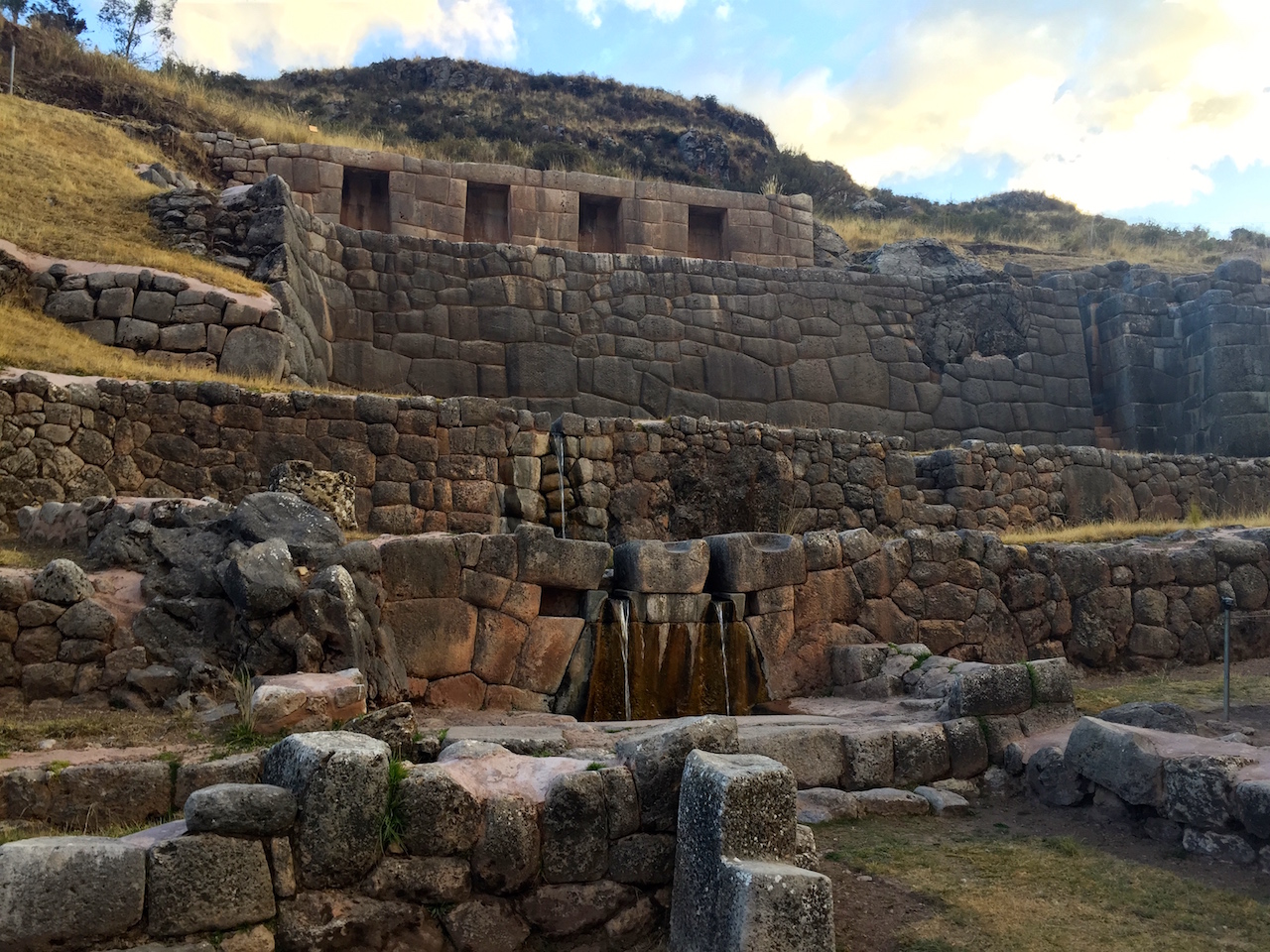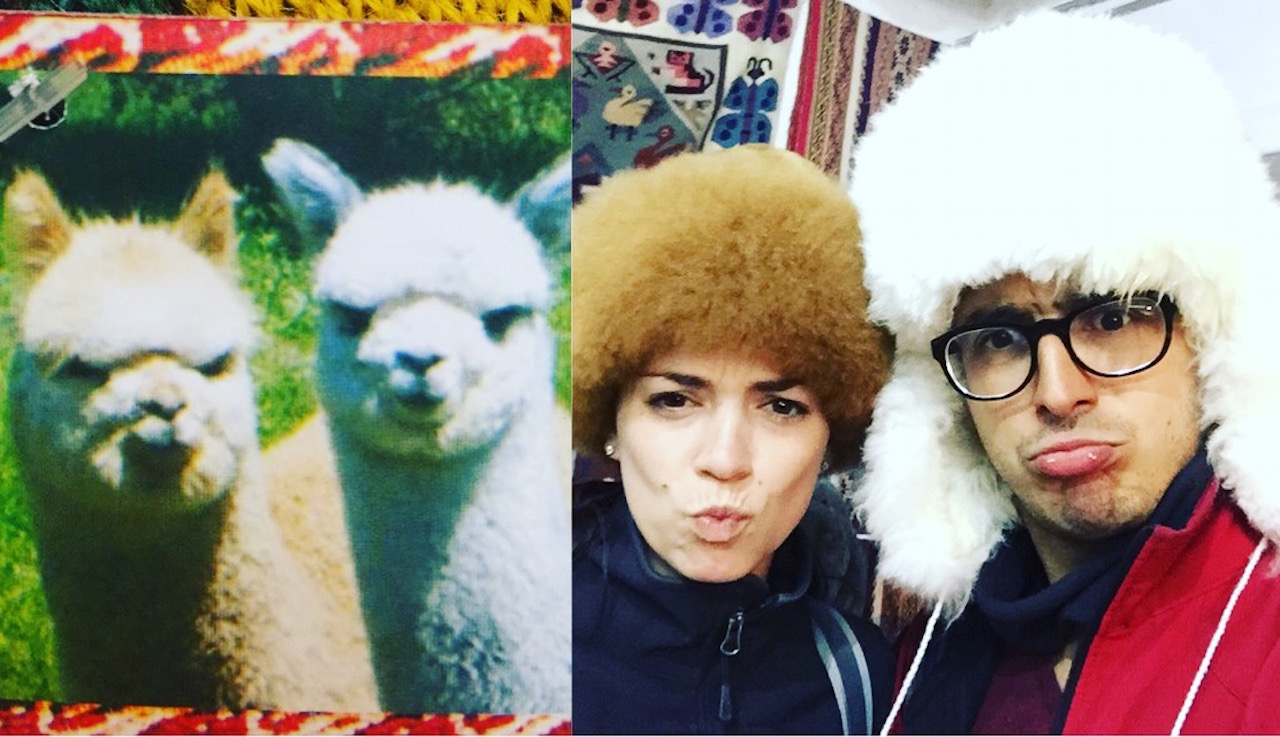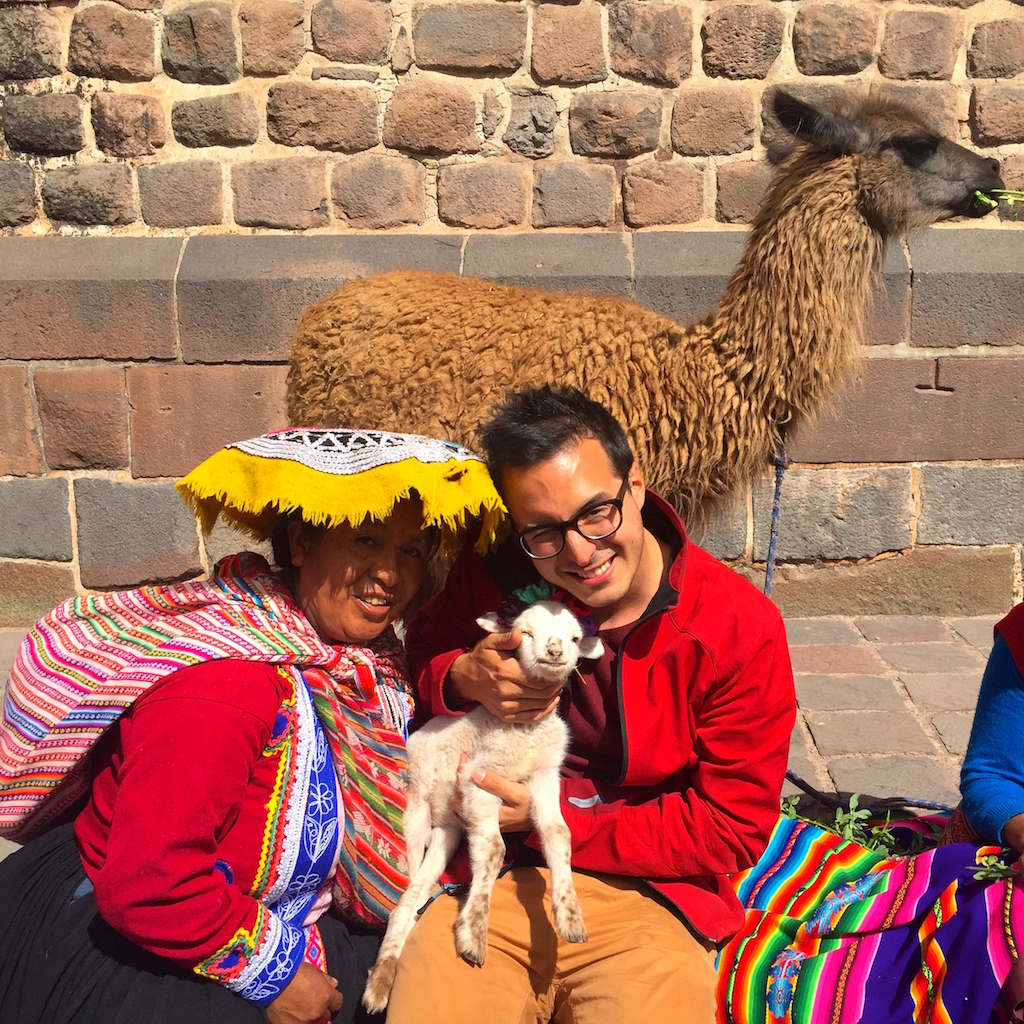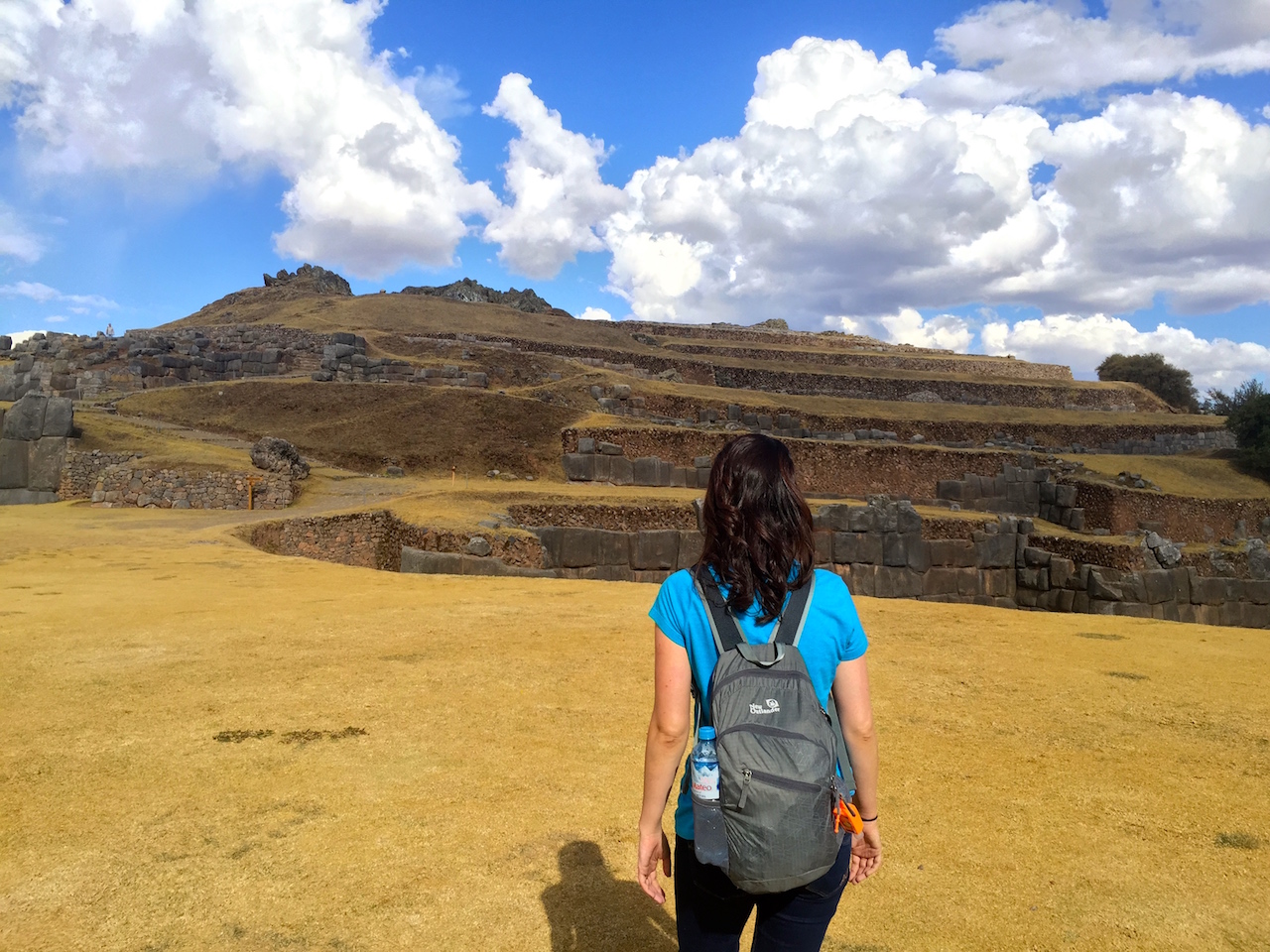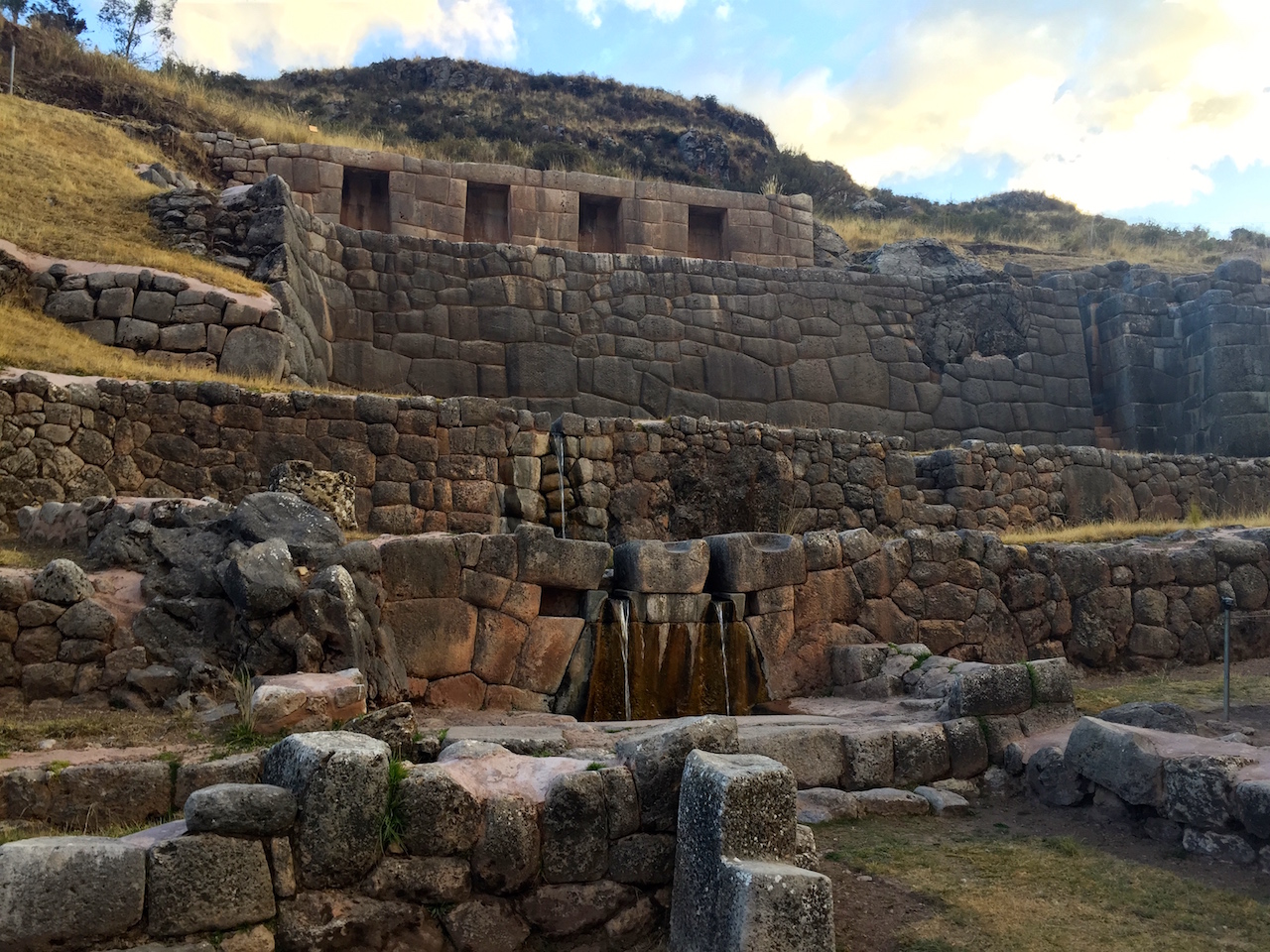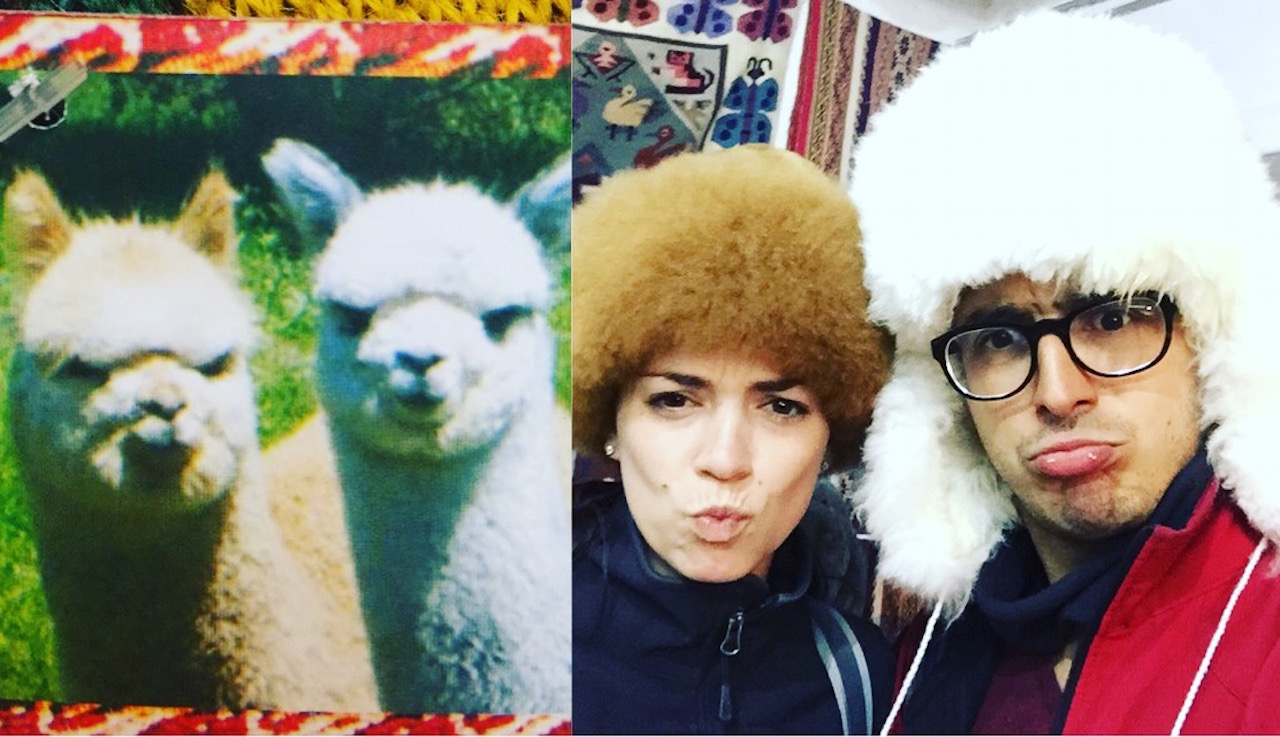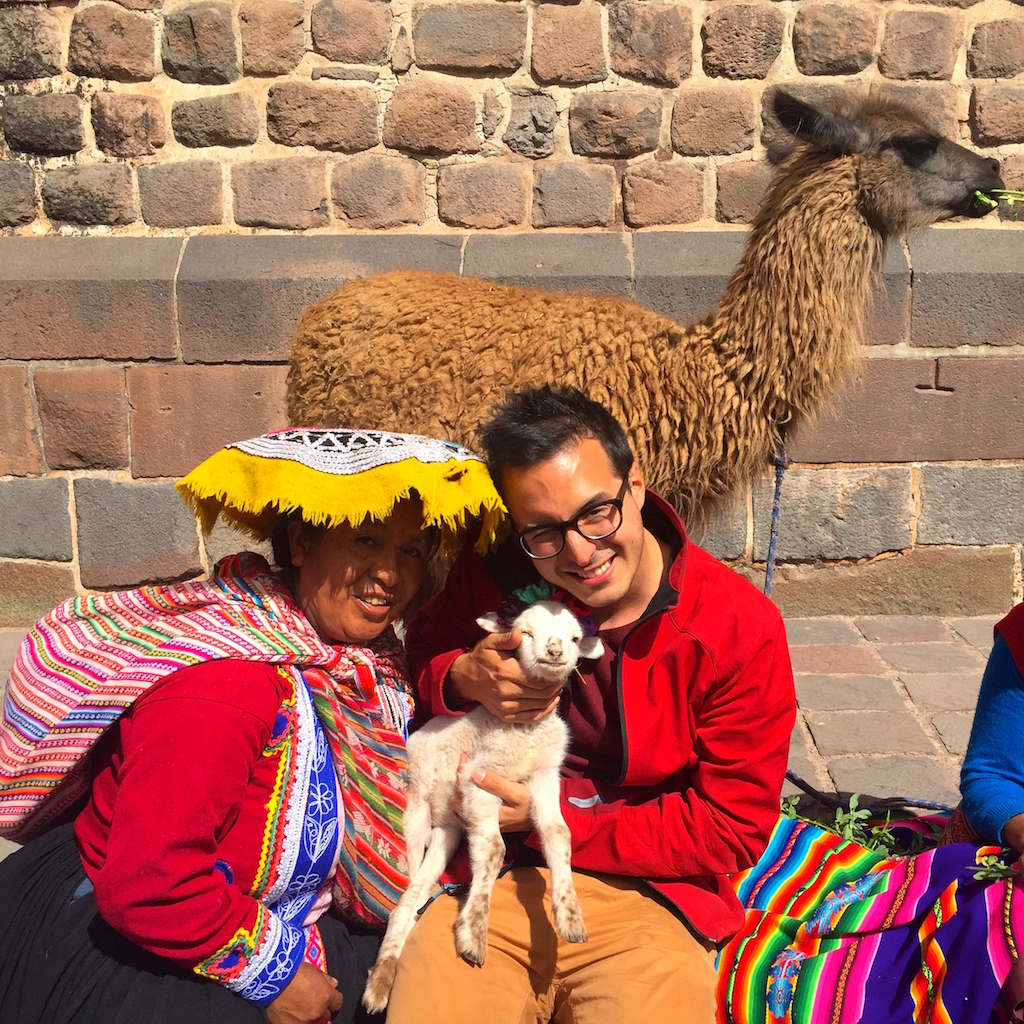 4. Puma City
Cusco was founded by the Incas in 1100 AD—a fully planned city which was, believe it or not, built in the shape of a Puma were it to be seen from the air (the Puma was the sacred animal which represented Earthly life). There are countless examples of Incan architecture and temples in and around Cusco.
We took a half day tour to visit a few of them, including Quoricancha, which was at one time the most important Incan temple in Cusco. The name literally means 'enclosed in gold' because the walls were covered with gold sheets and lined with gold relics. Like many important places in Latin America however, the temple was conquered and pillaged by Spanish conquistadors. After stealing and melting down the gold artifacts they built a church and convent around the remains of the Incan temple. What exists today is a striking blend of Incan and Spanish architecture.
Just outside the city is Saqsaywaman (pronounced comically similar to "sexy woman"), a military fortress and training ground which formed the head of the Puma. An astounding fact about this temple (and most Incan architecture) is that it was built—and still stands—without the use of any mortar, glue or cement. instead, giant rocks were hauled from kilometers away, perfectly polished and stacked together like pieces of a puzzle. Some of the largest rocks are 28 ft (8.5 m) high and weigh over 150 tons!
5. Coca on the Rooftop
In our first post we bragged that the altitude in Quito barely affected us. Cusco, however, with an altitude of 11,000+ ft. above sea level, welcomed us with a strong headache and pure altitude-induced exhaustion. We were warned to take it easy for our first day, and though we really wanted to get out and explore, the altitude sickness and the cold Rolando was fighting were successful at keeping us inside and sending us to bed early.
The locals say that on day two, your body will acclimatize. To hurry that process along, one can ingest coca leaves, which when chewed dry or drank in a tea can lessen the effects of alitude sickness by curbing hunger, thirst, pain and fatigue. While a mild stimulant, the tea is quite relaxing to drink on a cold day. Speaking of stimulants... even though in its pure form coca has nothing but positive effects on your body, you won't find it anywhere near the US due to its association with its much more potent and nefarious cousin: cocaine, which is in fact extracted with the help of chemicals and processing from the coca leaf.
That's it for gorgeous Peru... we've now made it to Chile! Our next post will highlight our experiences in and around this amazing country.
Keep wandering,
Jenn & Rolando