Europe is Always a Good Idea
PARIS, FRANCE / VIENNA & SALZBURG, AUSTRIA / BUDAPEST, HUNGARY / MUNICH, GERMANY
We've talked a lot about our trip being composed of three legs – a journey through South America, a road trip across the US, and an exploration of South East Asia. But somewhere along the way we decided to tack on a short two week stint in Europe because why the hell not?? So, we found a cheap ticket to Paris and sailed for the ancient world.
Our two-week stopover took us to Paris, Vienna, Budapest, Salzburg, and Munich. Each city was unique and beautiful in it's own way. We laid out our most memorable experiences in the Wanderlist below. Hope you enjoy!
The Wanderlist: Europe
1. The Hills Are Alive With the Sound of Salzburg
Driving into Salzburg was a dream come true—narrow streets, historic buildings, a river running through and the Alps which loom nearby. As soon as we got settled Jenn did what any sane American would do: arrange a Sound of Music tour!
For those unfamiliar (have you been hiding under a rock!?), the Sound of Music is a musical from the 1970s, and the movie was not only filmed in Salzburg, but is based on the true story of a family who lived just outside the city and escaped the Nazi threat. All while singing and dancing, of course. At least once a week in the 90's Cahill household, the tunes of Sound of Music could be heard echoing through the halls (the halls were alive with the sound of music?). For some reason, Jenn and her sister fell in love with the Von Trapp children, the catchy songs, the love story. They knew all the music by heart and could almost recite the script too. Unfortunately (or fortunately if you're Rolando) Jenn rarely watches the movie anymore, but it still has a special place in her heart.
A major tourist attraction in Salzburg is the Sound of Music Tour—a 4 hour bus tour to all the major locations where the Sound of Music was filmed including the gazebo where Rolfe and Liesl danced, the house used as the front of the Von Trapp household, the pond where the children and Maria fell off the boat, and the church where Maria and Captain Von Trapp got married. The tour was full of champagne, sing-alongs, and fun facts about the filming of the movie. Probably the most touristy thing we've done on this entire trip but truly unforgettable!
2. The Christmas Markets of Vienna
Traveling during the holidays meant we had nowhere to hang Christmas decorations, nor time to buy presents or even listen to a ton of Christmas music. Luckily, we dove right into a wealth of Christmas spirit as soon as we landed in Europe, which with its thousands of lights and Christmas markets turns out to be quite the festive place in December. These markets popped up in every city we visited, and in Vienna they were quite literally on every corner.
What better way to get into the Christmas spirit than an outdoor market adorned with thousands of shimmering lights and holiday decor, as well as hundreds of stalls selling traditional Christmas presents and delicious treats (including the classic Apfelstrudel)? We spent a few evenings bundled up with Rolando's sister Alexandra and her husband Jake, drinking steaming hot punch and wine out of mugs and chatting. When we got hungry we gorged ourselves with Käsekräner sausages, the taste of which brought Rolando right back to his time studying abroad in Austria.
3. Midnight Serendipity in Paris
"Paris is always a good idea." —Audrey Hepburn
Our first flight out of the US took us directly to Paris, one of our favorite cities in the world. And because we wholeheartedly believe in the accuracy of Miss Hepburn's aforementioned quote, we decided to stay for a couple of days.
The first day we revisited all the major tourist sites—the Notre Dame Cathedral, Montmartre, the Eiffel Tower. After running around town, we were pooped! We came home at dusk and took a short nap before we headed out for a delicious late dinner of wine and fondue (!!!). As we paid our check we looked at each other—our feet hurt, we were full of cheese, the warm cozy restaurant was almost wrapping us in a blanket and tucking us in for the night.
So we decided to head home. Until all of a sudden...
We stepped out of the restaurant, and the sight of the illuminated Notre Dame Cathedral stopped us in our tracks. Paris is truly something to behold in the evening. We decided to take a minute or two to walk over and enjoy this beautiful thing. After crossing the Seine to enjoy the Cathedral we saw the Eiffel Tower flashing in the distance, inviting us to come take a closer look. Maybe it was the magic of Paris or the brisk winter air snapping us back alive, but we got our second wind and decided to walk around.
We walked and talked our way through the illuminated Parisian streets, still alive with people rushing in and out of restaurants and bars. As we walked along the Seine the Eiffel Tower began to sparkle and dance before our eyes, announcing the arrival of 11:00 p.m. Our chests were full of contentment, happiness, and love—the magic of Paris hit us hard.
After the light show we walked to the Louvre to enjoy the museum's iconic pyramid lit up for the night. Once we got there we saw something off in the distance... it looked to be a festival of some kind… a ferris wheel, crowds of people, colorful twinkling lights. Intrigued, we walked toward the lights and found ourselves in the first and biggest Christmas market of our trip. Wine, food, games, an ice skating rink, artists selling their holiday creations. We took in the magic and thanked our lucky stars we didn't just go curl up in bed. Sometimes the best experiences are those you happen onto.
4. Audio Walking Tours
As we've written before, one of our favorite things to do while traveling is to learn about the history of the city or country we're visiting. And the wonderful thing about visiting Europe is the incredibly rich history that surrounds you in each city, present in the sites, buildings and monuments all around.
But getting this history can be tricky… and expensive! In South America we really enjoyed the 'Free Walking Tours' where all you pay is a tip to your guide. But since Europe is generally a bit pricier, we were looking for an even cheaper alternative. So we turned to the American travel writer, TV host, lovable dork, and Jenn's travel spirit animal Rick Steves. When we went to Paris few years back we rented Rick's Paris Guidebook from the library and fell in love with both the city and the guide, as it was replete with amazing tips and several self-guided historical walking tours through Paris' well-known neighborhoods.
For this Eurotrip we found Rick's travel podcast and downloaded the self guided audio walking tours for Vienna, Salzburg and Munich. When we were ready to begin we pushed start and followed the audio guide along a stroll through each city. The audio shared fun stories, great travel tips, and important historical information about the places we were seeing, providing a hour or two of entertainment and a much deeper respect and understanding of each city and country.
5. Getting Cozy in Museums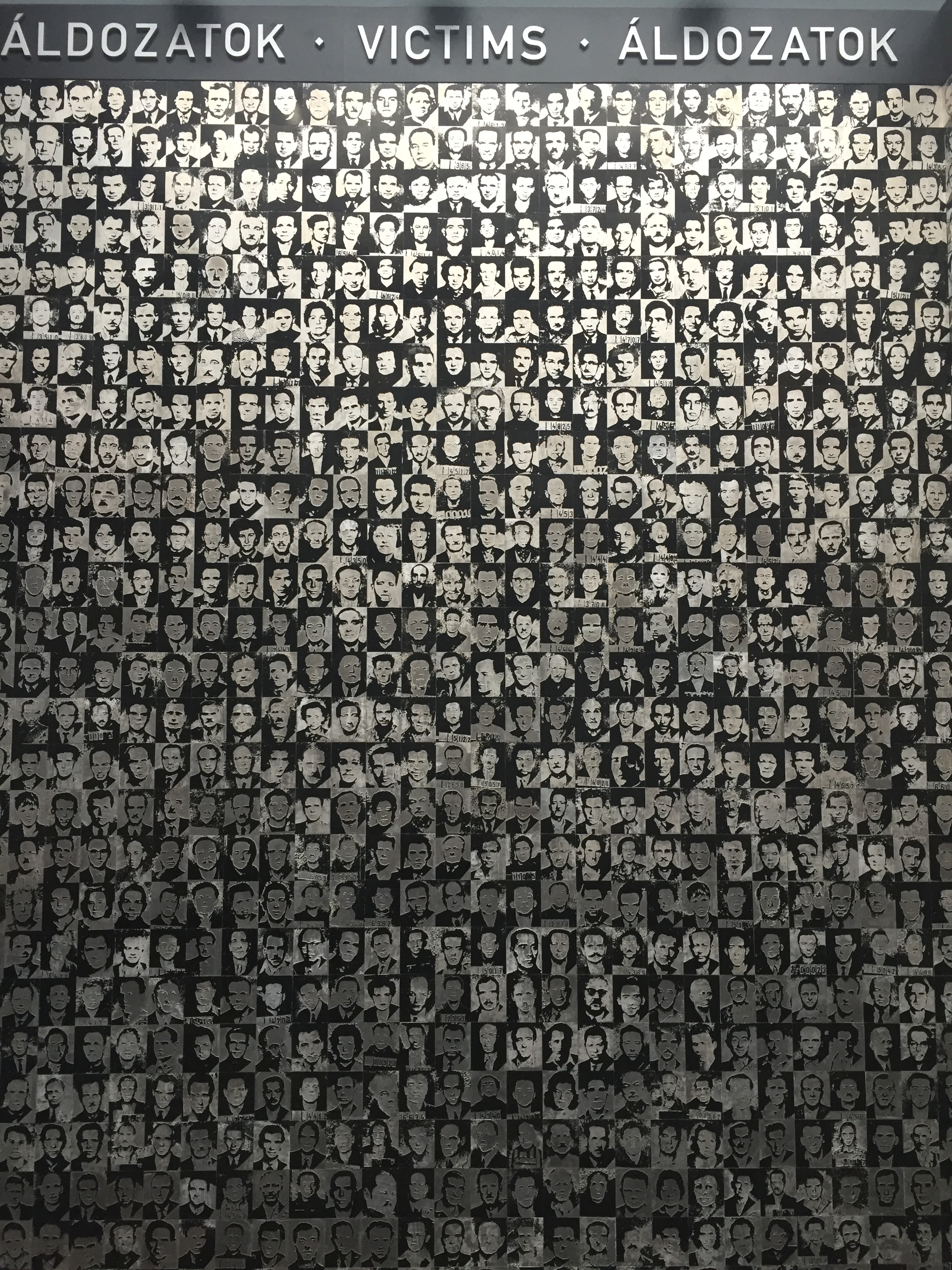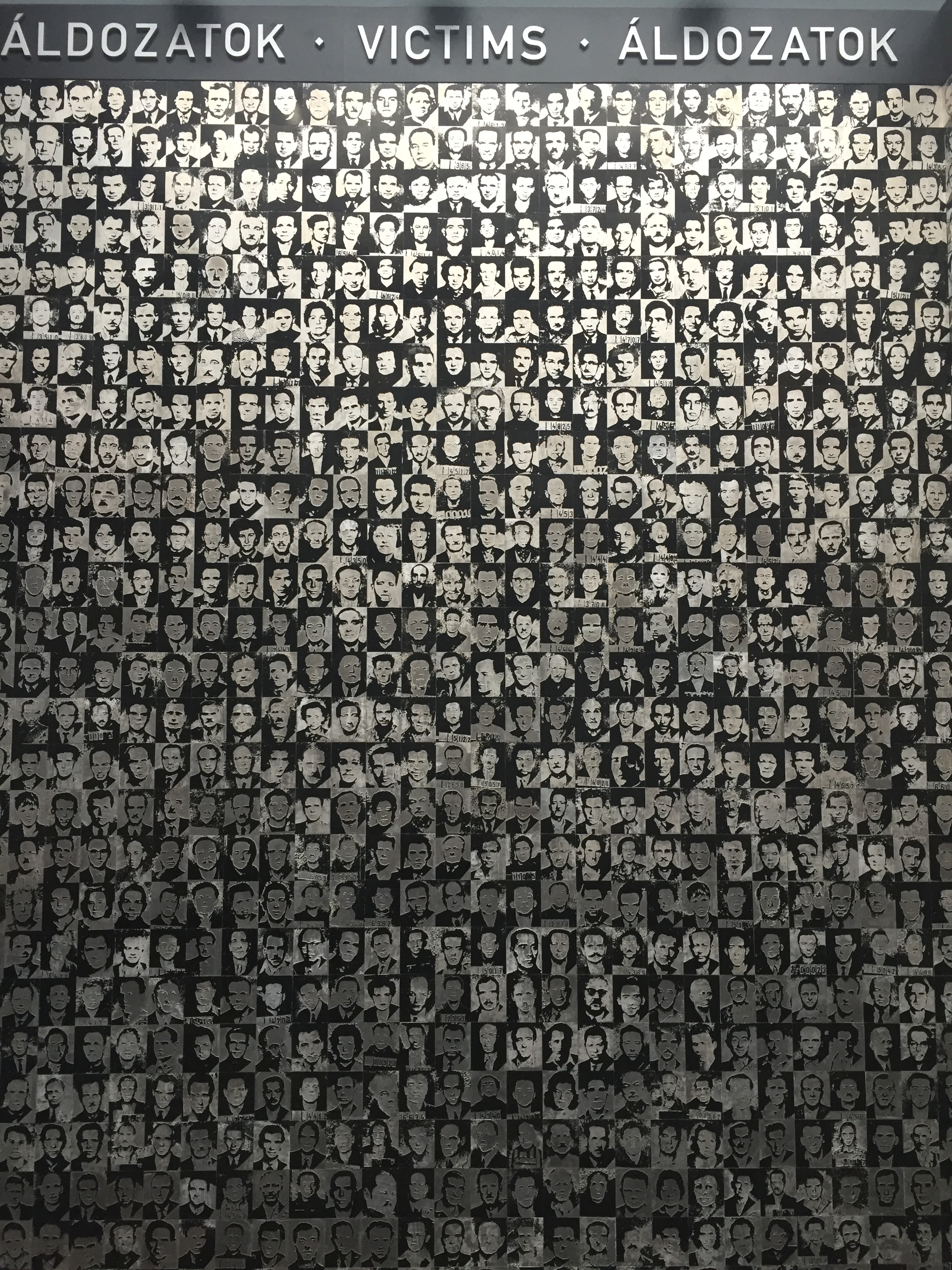 Packing for a quick trip to Europe in winter was a bit of a puzzle considering our next stop was hot and humid Southeast Asia, and we couldn't fit warm clothes into our measly 45-liter backpacks. Thankfully, we managed the cold by borrowing coats from Rolando's sister and strategically packing jeans and boots that we'd give away once we got to Thailand. But another cold-combating strategy we used was to spend more time inside, and what better indoor haven than the multitude of museums Europe offers?
We got to visit a number museums, learning about World War history at the Musem of Military History in Paris, the rise of Nazism NS Documentation Museum in Munich, and the horrors of Soviet occupation at the Terror Museum in Budapest.
Our Vienna Museum Pass afforded us entry into the Modern Art Museum, Albertina Art Museum, Historic Art Museum, Museum of the Residence and Palaces of Austrian monarchs, and Natural History Museum.
One of the most unique and fun ones we visited was a Disney-world style museum/ride called Time Travel Vienna. Several 3-D movies, rides and interactive exhibits taught about the history of Vienna from the rule of the Hapsburgs, to the beautiful music created there, to what life was like during the Second World War. It was a really fun and memorable way to learn loads about Vienna's history in just under an hour.
6. Beautiful Budapest
Our original Europe itinerary had us in Vienna for a week which we thought might be a bit too much time, so we talked with Rolando's sister Alexandra (aka Mashi) about setting up a short side trip. She suggested a couple places but we settled on a quick trip to Budapest, the capital of Hungary, just a 3-hour bus ride from Vienna.
We did little research before we arrived so we didn't really know what to expect. We were pleasantly surprised: Budapest was the dark horse of our Eurotrip, surprisingly beautiful and seriously affordable.
Budapest is actually two cities, Buda and Pest, divided in two by the Danube river which snakes through it. On one riverbank stands the beautiful and stately Buda castle, once the royal residence. On the other stands a gigantic gothic style Parliament building. During our short two days in Budapest we walked around, enjoyed the sights sounds and cheap food! We ended the night hanging in an eclectic 'ruins bar' built into the remains of an apartment building that used to stand in that spot.
——
Our trip to Europe sadly came to a quick end, but we rest assured we'll be back for another European adventure (hopefully when it's warmer)! Thanks to Mashi and Jake for the amazing hospitality!
Stay tuned for stories from the wildest part of our trip yet—Southeast Asia!
Wander On,
Jenn & Rolando